Impact 2020: A record year for Communities First, helping over 800 people buy a home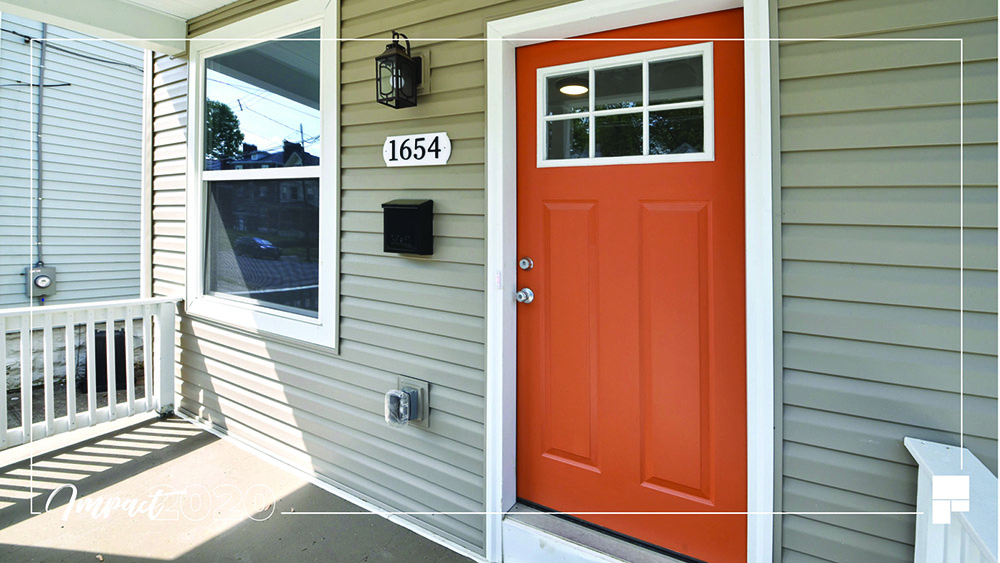 Story By: Jamie Barron, The Port's Communications & Marketing Team
In 2020, the pandemic truly highlighted the importance of 'Home.' As we all found ourselves spending more time at our homes, whether it was working, relaxing, teaching, or just trying to find a quiet moment, our homes became our sanctuary. And yet, over the course of the year, many people across the Cincinnati region made the decision to change homes. Cincinnati and Hamilton County experienced a surge in the housing market, with homes coming on the market and receiving a dozen or more offers within 24 hours. But among this homebuying boom, a significant barrier remained for many individuals preventing them from making the leap from renting to homeownership – having enough savings for the down payment. That's where The Port's Communities First Ohio Down Payment Assistance Program comes in.
Background on Communities First
The Port's Communities First Down Payment Assistance Program helps break down barriers to homeownership to help build generational wealth.
The Port created the program as part of a commitment to increasing homeownership opportunities for residents throughout the State of Ohio. Offering down payment and closing cost assistance to individuals at or below 115% AMI, Communities First can help unlock the benefits of wealth creation through homeownership for those who may not have the upfront savings to cover these costs. Because it is a grant, not a loan, there is no second mortgage to repay and borrowers gain instant equity in their new home.
In 2020 alone, the program provided over $5.2 million in grants, helping over 800 individuals buy a home. By comparison, in 2019, the program provided $2.6 million in grants, assisting over 470 individuals to buy a home.
Role of homeownership in building generational wealth and closing the racial wealth gap
The racial wealth gap in the United States is staggering, with estimates that the current trajectory will result in the median wealth of Black families falling to zero by 2053. In 2019, the net worth of a white family was, on average, eight times higher than the net worth of a Black family in the United States. And with home equity comprising over a quarter of overall net worth, lowering barriers to homeownership remains a solid pathway to closing the racial wealth gap and building generational wealth. However, nearly 20% of Black households have a negative or zero net worth (nearly double that of white households), making large upfront down payments and closing costs a nearly insurmountable barrier to homeownership. This racial wealth gap can be attributed to institutional racism and discriminatory lending practices in the decades following WWII, shutting Black families out of the housing market and consequently the opportunity to build generational wealth.
As the pandemic highlighted the importance of home as a sanctuary, Communities First helped 843 homebuyers across the state of Ohio make their homeownership goals a reality in 2020. And while not a program requirement, 95% of individuals utilizing the program in 2020 were first-time homebuyers.
Hilltop Securities
U.S. Bank
More from The Port's 2020 Impact Report: