Impact 2020: A Solidified Bond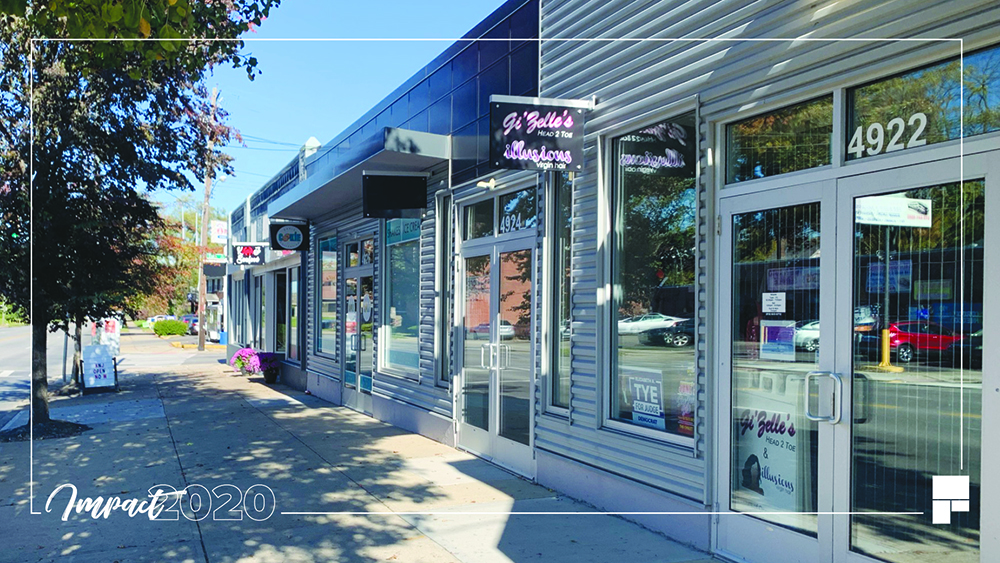 Story By: Tom Millikin, The Port's Communications & Marketing Team
What began as a Bond Hill revitalization plan a few years ago continued in the Bond Hill Commercial Business District in 2020.
In October, the Davis Cookie Collection became the community's newest business district tenant. The Port partnered with the City of Cincinnati, The Bond Hill Community Council, the Community Economic Advancement Initiative (CEAI), and Urban Fast Forward to find Davis Cookie its new home as part of a larger effort by neighborhood and city leaders to identify unique, black-owned/locally owned businesses to provide needed goods and services which have been lacking in Bond Hill.
"When we began our work in Bond Hill, the community identified a thriving business district with neighborhood-serving enterprises as its number one priority," said Laura Brunner, President and CEO of The Port. "We're excited to welcome Davis Cookie Collection to Bond Hill and we look forward to continuing the momentum by bringing more vitality to the district," Brunner added.
The Port continues to partner with CEAI and Urban Fast Forward to identify and bring more neighborhood-serving businesses to Bond Hill. As a result of The Port's investment and acquisition of properties, private sector individuals are investing and renovating additional properties along the Reading Road corridor.
The Port's background in the Bond Hill Business District
The Port has been actively working in the Bond Hill Business District since 2015 and has since acquired a little over 3 acres. Revitalization of the Bond Hill Business District was identified as a number one community priority by neighborhood leaders and residents.
The City of Cincinnati provided $1.5 million in capital funding for The Port's work in Bond Hill, enabling The Port to leverage additional grants, private investment, and impact investment.
Phase I of construction on the Bond Hill Business District kicked off in July of 2018 with a community block party and open house. Phase I included building renovations and façade improvements to 5,500 square feet of existing storefronts along Reading Road and demolition of a blighted structure to make way for parking to serve these storefronts. Phase I invested approximately $500,000 into each storefront, with funding for construction coming from the City of Cincinnati, CEAI and The Port. Construction was completed by Core Resources and architectural services were provided by DNK Architects. To date, this investment in the business district has retained one business and attracted another in 2020.
More from The Port's 2020 Impact Report: