Impact 2020: Commercial team builds capacity to amplify impact in neighborhoods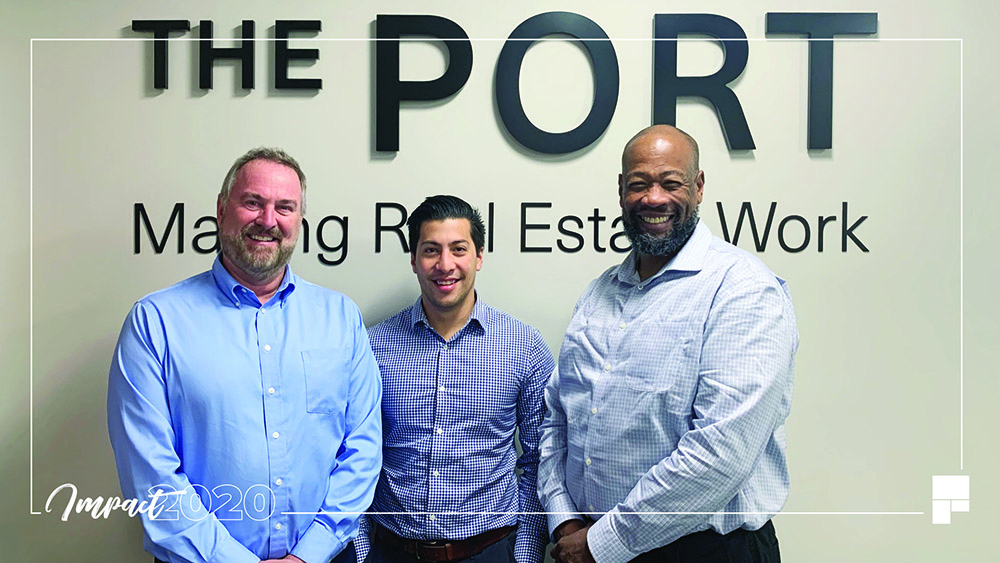 Story By: Jamie Barron, The Port's Communications & Marketing Team
The Port's neighborhood revitalization strategy involves a holistic approach to making real estate work for healthy, thriving communities. Development of housing options goes hand in hand with stabilizing and revitalizing neighborhood business districts and key commercial corridors. The Port's commercial strategy focuses on creating modern, development-ready street-front retail where local, independent businesses can thrive. Providing resources to support entrepreneurs is critical to the overall success of neighborhoods and building wealth creation for members of the community.
Bolstering The Port's Commercial and Multi-Family Work
In 2020, The Port brought on two new team members to support its commercial and multi-family work. Brian Ogawa and Brady Melton joined The Port's neighborhood revitalization team led by Philip Denning and Bill Fischer. Their commercial development expertise and passion for building thriving Hamilton County communities will enable The Port to not only take on additional projects, but also coordinate more closely with neighborhood organizations and residents to ensure our approach addresses each neighborhoods' priorities, challenges, and opportunities.
"We're very fortunate to find the level of commercial development expertise that Brady and Brian bring to us," said Laura N. Brunner, President and CEO of The Port. "They are both passionate and experienced in neighborhood investment and development which creates new housing, thriving business districts, and renewed commercial corridors."
More from The Port's 2020 Impact Report: