18 Mulberry Historic Stabilization
Former Christian Moerlein mansion in Mt. Auburn stabilized by the Hamilton County Landbank
2014 | Mount Auburn | Stabilization Cost $183,309
The stately mansion at 18 Mulberry was built in 1870, and from 1870 to 1882, beer baron Christian Moerlein called this Mount Auburn structure home. Following years of neglect and vacancy, the structure faced demolition in 2012. The Hamilton County Landbank stepped in and utilized its historic stabilization funds to secure and stabilize the structure. The property was secured and HGC completed significant work on the structure including brick tuckpointing, replacing drainspouts, roof and chimney work. The three-story structure is currently on the market as a truly one-of-a-kind redevelopment opportunity. The 7,123 SF Italianate structure (plus a 2,544 SF basement) features six bedrooms and 5 bathrooms (3 full, 2 half) with 9 foot ceilings and intact woodwork throughout.
Historical Highlight: A Beer Baron's Mansion
---

18 Mulberry (168 West Mulberry when it was first built) was the home of Christian Moerlein until 1882 when he moved to Ohio Avenue in Clifton.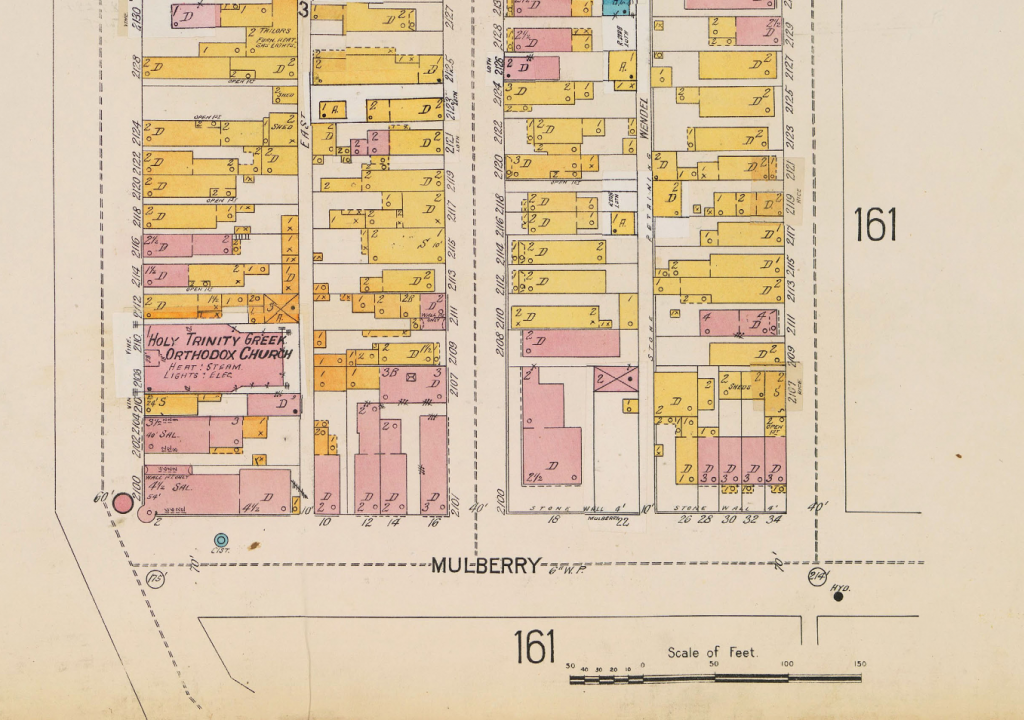 Additional information about the house from Digging Cincinnati:
"After 1882, Christian Moerlein's son, John C. Moerlein, resided here until 1905 when he moved to Ludlow Avenue. Henry B. Jacob, a brick construction contractor, then took ownership until his death in 1936. The home remained with the Jacob family until 1947."
At some point after 1947, the single-family home was converted into a three-family building.
Historic Structure Stabilization Program
---
Preserving important, vacant historic structures for re-use and redevelopment.
With the funds allocated to the Program, the Landbank funds stabilization work on vacant, historic structures in furtherance of the mission of the Landbank. The Landbank has formed an advisory group made up of local preservationists to assist in prioritizing the use of funds.
Impact:
The preservation of a historic home owned by a Cincinnati icon that was built in the 1800's
Project Specs:
7,123 SQF of spacious Italianate architecture
6 Bedrooms
5 Bathrooms (3 full, 2 half)
Gallery