Video Archive creates an unexpected experience inspired by the movies
Jacob Trevino knows most people call him a bar owner. But he prefers "designer of creative experiences."
That's because each of his three Cincinnati "establishments" – including one newly opened in the Trevarren Flats in Walnut Hills – does far more than serve standard cocktails and icy drafts. From the first step inside, his bars take visitors to someplace entirely unexpected.
---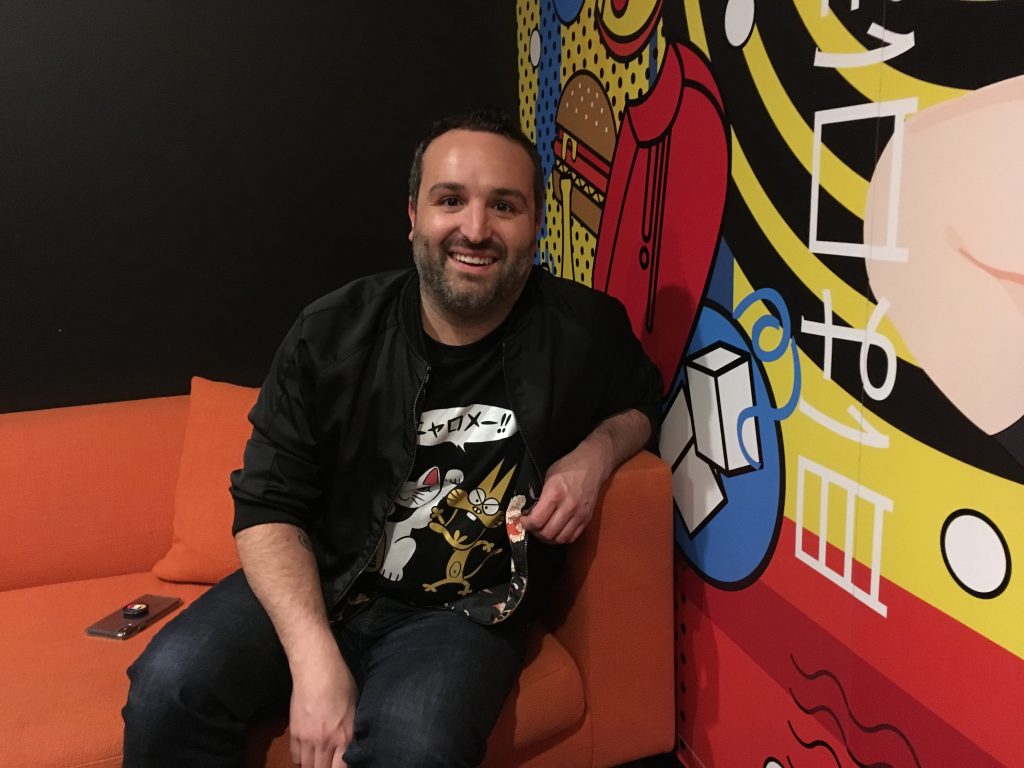 "We bring a bit of magic to every-day places," Trevino said. "We may only have one ride out here (in life). I want to leave it all out there and – and help others do the same."
Trevino makes each location unique, rooting it in research about the neighborhood, then bringing it to life with inspiration, impulse and a creative energy that defines both the locations and the owner.
"We have six or seven plates spinning at all times, and then when a location becomes available, we think 'which idea will fit best with that neighborhood and community?'"
When he heard about the Flats redevelopment project on East McMillan Avenue, Trevino knew he'd need to appeal to and inspire a broad blend of people. "Walnut Hills is such a richly diverse neighborhood." And nothing, he said, touches the masses like the movies. "And nothing helps us understand ourselves and each other like the movies."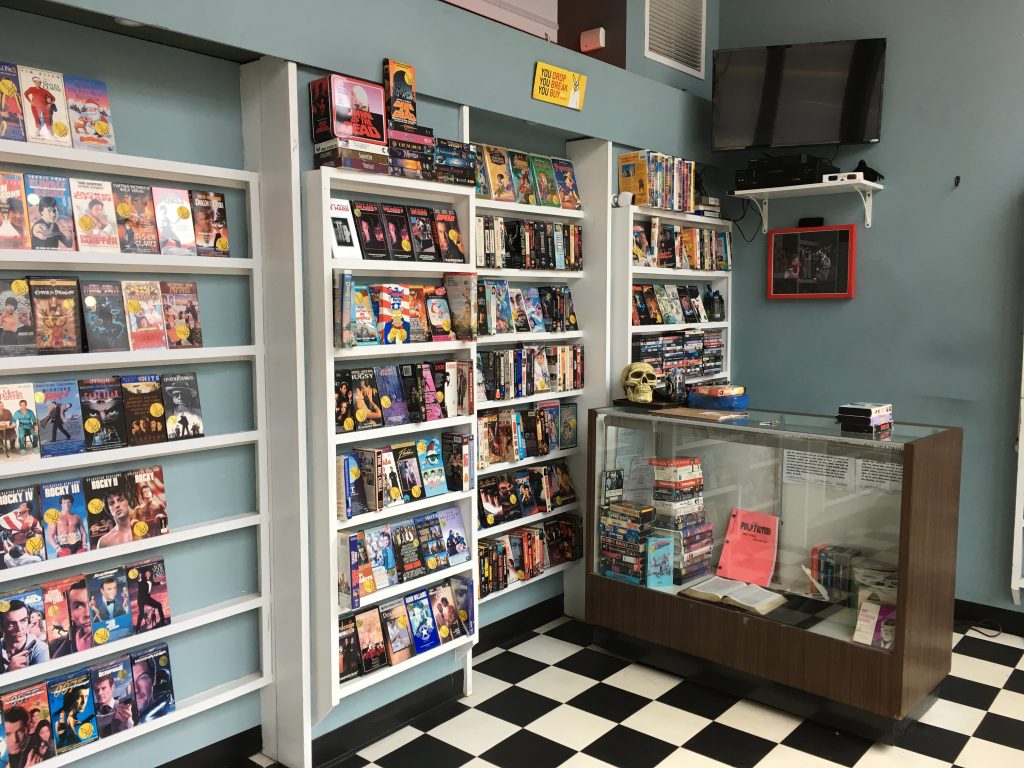 And thus, The Video Archive. When guests walk in, they are surrounded by shelves lined by VCR video rentals, just like an old Blockbuster. Then, like an old speakeasy, a shelf slides away revealing a bar decorated in everything and anything harkening to the unpredictable and often outlandish producer Quinton Tarantino. "Tarantino brought us a lot of really diverse protagonists — crossing hundreds of years of cinema, all genres and all walks of life."
At the bar, guests find "killer" movie drinks that feature creative blends and funky names like the Pulp Fiction-inspired "Bloody Mia" and all with a special emphasis on "affordably priced."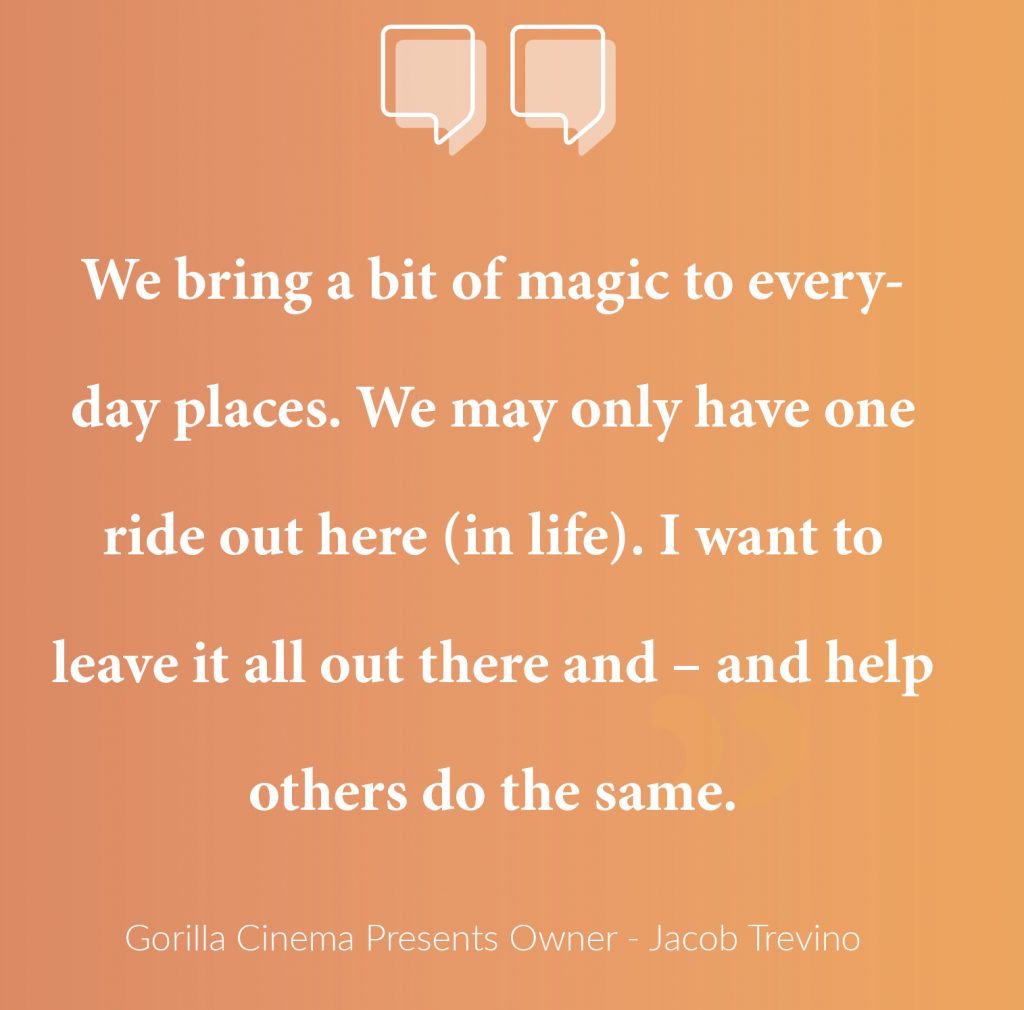 "We don't want people who have lived around here for 20 years to think they can't come in. I'm not here to make lots of money. I'm here for the experience, for the neighborhood. That may not seem like a great business plan, but the rest will come."
BBQ bought from next-door neighbor Just Q'in is always welcome. Dining and drinks can be taken to the outdoor patio decorated by strung lights and firepits. In the summer, the patio is transformed into an outdoor cinema with movies every Saturday night, complete with themed drinks.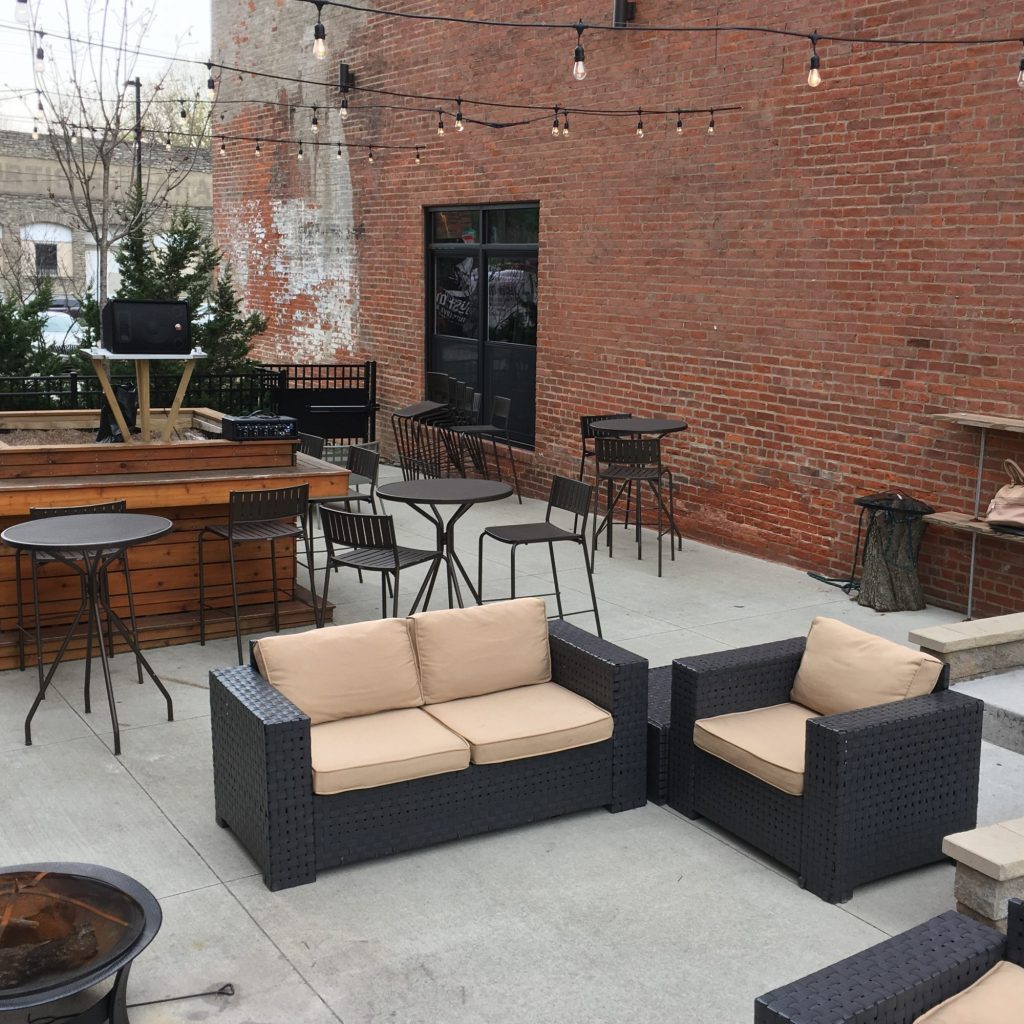 "I live to do this. It is all about the creativity that we all put into it, including suggestions from the staff and our guests. We want everyone to be passionate about it, to be a part of it."
Trevino also owns Tokyo Kitty, a Japanese-style Karaoke bar downtown that specializes in private-party room bookings and robot servers, and Overlook Lodge in Pleasant Ridge, based on the rustic hotel in The Shining.
"We aren't out here building bars based on making them successful," Trevino said. "We want creative places with a look and a feel that will reflect and appeal to the neighborhood. We're about creating destinations."
---
VIDEO ARCHIVE
Specialty: Movie-themed bar with an outdoor summer cinema
Location: 965 East McMillan Street, Walnut Hills, Trevarren Flats
Owner: Jacob Trevino, 33, Downtown
Size: 1,200 square feet
Employees: 6
ABOUT THE OWNER:
Jacob Trevino is a former engineer, turned bartender then bar-owner. He fell in love with the variety of the service industry, then "fell in love with a girl," who he followed to Cincinnati. He started Gorilla Cinema Presents in 2014 with the idea of combining movies and bars. He has opened three locations, Tokyo Kitty in Downtown, Overlook Lodge in Pleasant Ridge and The Video Archive in Walnut Hills.