Three Keys to Community Development from Milwaukee
Originally posted by Will Basil, Senior Planning Associate, on LinkedIn.
See the original post here.
Three Keys to Community Development from Milwaukee
I and several members of the Greater Cincinnati Redevelopment Authority neighborhood revitalization team joined our community development colleagues from dozens of other cities in May at the Reclaiming Vacant Properties – Collaboratively Rebuilding Stable Housing Market conference organized by the Center for Community Progress. The Conference was held in Milwaukee, a city that has faced and conquered many of the same challenges that Cincinnati and other Midwest rust-belt cities are working to address.
With more than 60 sessions, the Redevelopment Authority team took a divide and conquer approach to learn as much as possible.
These are the themes that I thought were most relevant to our work in Cincinnati and Hamilton County.
Community Engagement is Critical
Equitable development and revitalization was the real theme of the conference and was woven into most of the presentations. Many of the questions asked by attendees centered on how to create equitable developments (or address the lack of them) in order to prevent displacement and achieve neighborhood diversity. The conference affirmed my belief that if we aren't intentional about talking, interacting and engaging with residents in the community who are outside of our socio-economic comfort level, we put ourselves in an echo chamber where real growth doesn't thrive.
One of the presenters in the last session I attended, "Equitable Community Engagement for Community Revitalization," shared this: "Part of this is giving up control and letting things happen." He was referencing giving up control of community gardens to the residents and neighbors, but it also speaks to how we, as the Redevelopment Authority, should approach engagement in general.
Many organizations want to control the conversation with residents so that the organization receives the most benefits from whatever decision is being made. But, in order to truly engage a community, we need to give up control and let the community take the lead on the conversation. More listening = better-informed developments and more positive, equitable outcomes.
Listening is the first step that we, as the Redevelopment Authority, strive to take when we are considering making a neighborhood a focus area. It was good to hear that principle reinforced at the conference by several speakers from other communities and cities.
Industrial Dis-Investment Should become an Asset
Our industrial heritage in Cincinnati, and specifically Queensgate, could become our City's and County's greatest asset. Much of our free time during our stay in Milwaukee was spent in the Historic Third Ward area of Milwaukee. I really enjoyed taking part in a group run through the Third Ward led by City of Milwaukee staff. Getting to see a city at a running pace while hearing about how various projects were planned or developed along the way was a great way to experience a new place. It was much more impactful than seeing it from a vehicle.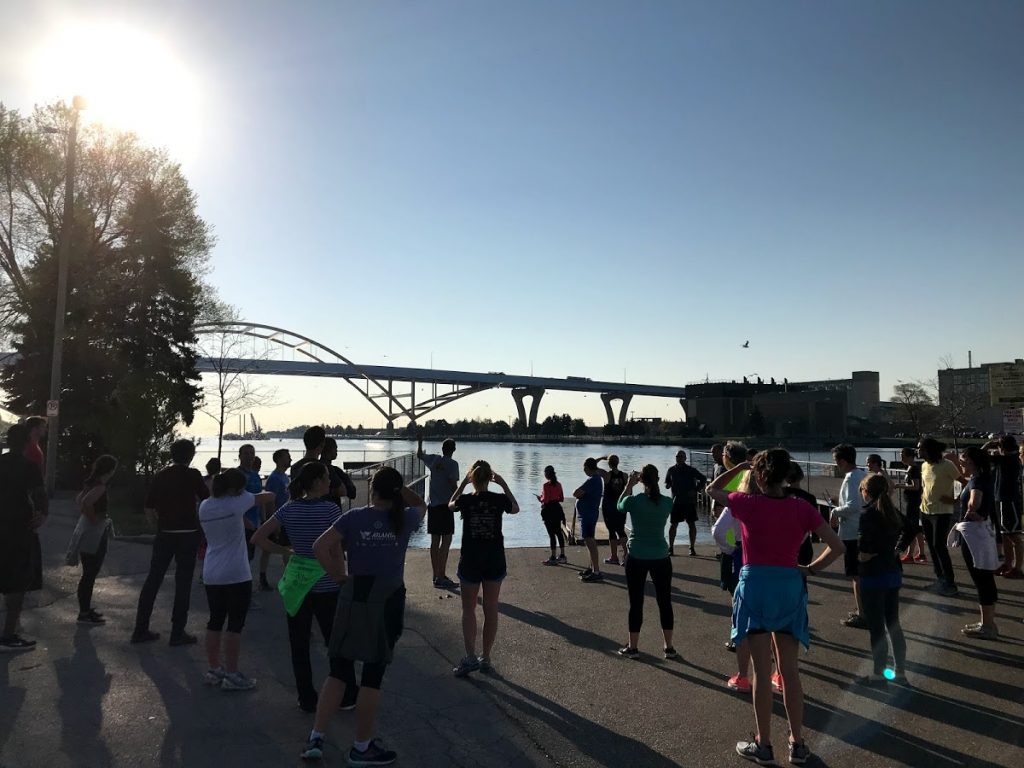 As a result of this experience, I realized just how powerful an industrial/commercial area can be through revitalization if it is well planned with enough residential development to support complementary retail development. The success of Milwaukee's Third Ward is decades in the making. Revitalization planning began in the 1990's.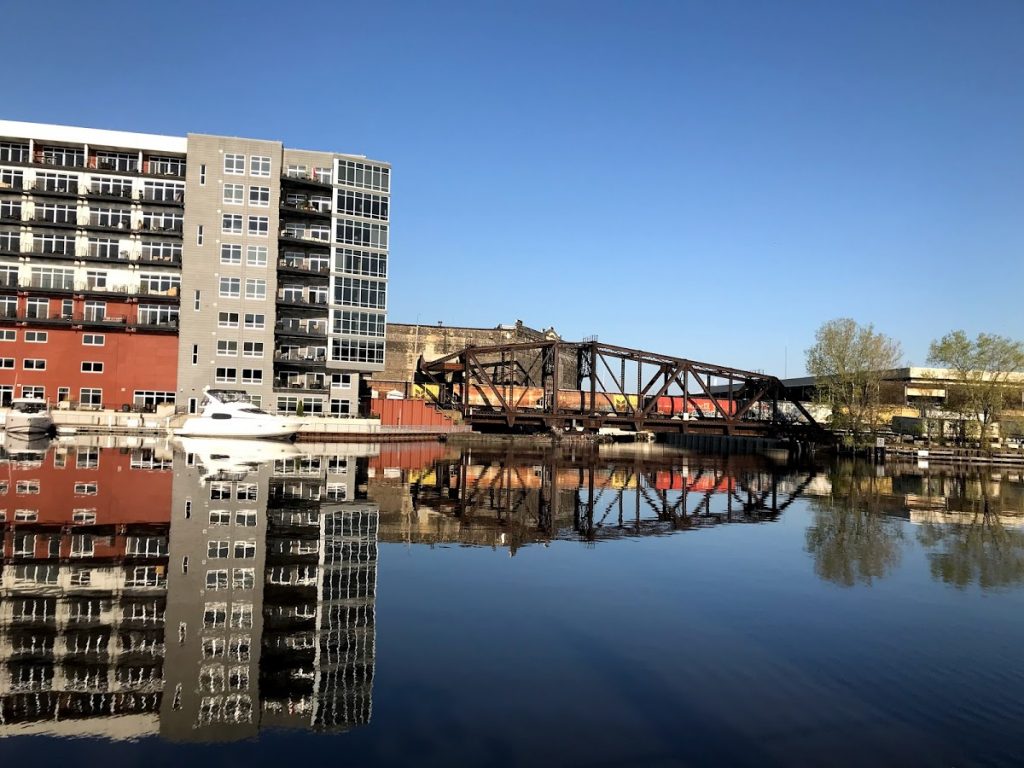 It's encouraging to see industrial real estate put back to its highest and best use in Milwaukee's urban core. Our goal is to reposition and prepare underperforming industrial sites along key transportation corridors for high-impact, next-generation industry to attract investment from companies and create family-supporting industrial jobs.
It will take a lot of participation from various groups and we'll also need to make sure our complementary vision for neighborhood revitalization in the surrounding residential areas, such as Lower Price Hill, Camp Washington, Fairmount, is supported. As the Redevelopment Authority continues our neighborhood work in the West End with our long-standing community partners, there is a big opportunity revitalization of a neighborhood with mixed industrial and residential properties. It is critical to get this right in the West End, especially in the wake of FC Cincinnati's plan to construct a soccer stadium in the neighborhood, and the resulting Community Benefits Agreement that was entered into amongst the Redevelopment Authority, West End Community Council, and FC Cincinnati.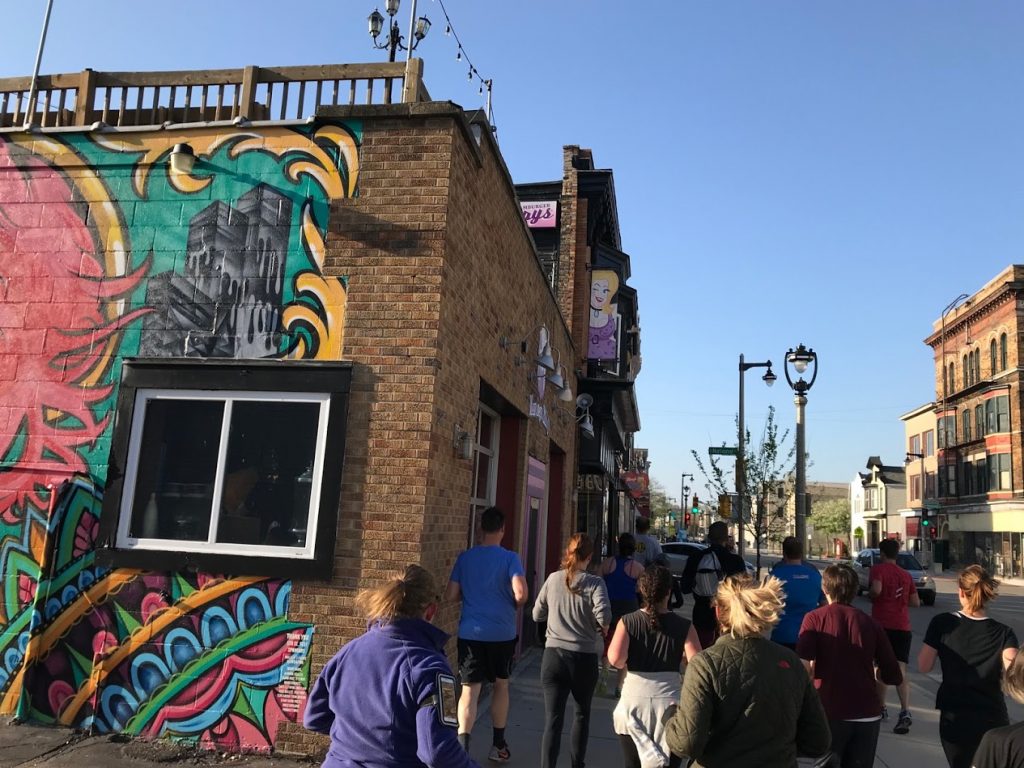 Urban Agriculture Opportunities
There were several sessions that addressed vacant lots and edible trails/paths in urban neighborhoods. For example, one community is creating pocket parks with fruit trees and edible gardens near bus stops. The impact is larger than just providing a space to gather or a place to grow fruit. Although they are not a panacea, these small areas can provide access to healthy foods in communities that are otherwise a food dessert. In Hamilton County, we have an abundance of vacant lots.  One idea is to map them out to see which are along safe routes to school or otherwise have high foot traffic.
Everyone can access a vacant lot, and they have potential to be an equitable and productive asset in many of our communities. In areas where there are several vacant lots, we should think about how to be creative and equitable with disposing them.
I left the conference energized and with new ideas for our achieving our work and the goals of Vision 2022, the Redevelopment Authority's seven-year, multi-faceted strategy to drive economic growth, job creation, social stability, and shared prosperity for all residents.
---
Would you like to see more articles like this?  Follow our Company page on Linkedin: