The Port Debuts New Name, Logo and Graphic Identity to Better Showcase Our Work Revitalizing Real Estate
Earlier this year, our marketing team began an analysis of how we could share The Port's story and convey all of the revitalization and economic development work we're doing throughout Cincinnati. We engaged BLDG, a branding firm, to rebrand the organization. Through many interviews with our board members, community leaders, developers and more, BLDG discovered that our biggest advocates were still referring to the organization as The Port.
We discovered through this process that our name, The Port, was meaningful and we are embracing it moving forward as a conduit between the public sector, neighborhoods and the private sector. We worked with BLDG to develop a new logo and graphic system that helps us visually showcase our three strategic pillars – industrial revitalization, neighborhood revitalization and public finance.
Our primary logo and tagline, The Port – Making Real Estate Work, was designed to be bold and sophisticated while sharing, in an easy to understand manner, the heart of our work. We manage several entities and programs, collaborate with local, state and national government agencies, foundations and nonprofits so our primary logo was best served as a simple word mark that easily conveys who we are and what we do.

What does "Making Real Estate Work" mean to us? As The Port's President and CEO Laura Brunner shared at our annual meeting in October, "We believe through the convergence of our industrial and neighborhood revitalization strategies that we will facilitate the creation of jobs in our urban core and help more people participate in the housing market, building equity – bringing more people in Cincinnati into the middle class."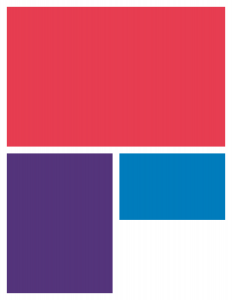 Our new signature, the multicolored "P," is a visual representation of the unity between The Port's three pillars – industrial revitalization (red), neighborhood revitalization (blue) and public finance (violet). This combined and balanced focus is what "Makes Real Estate Work." These colors and their values leverage The Port forward confidently. When used in a larger scale, the "P" is activated as a "porthole" to revitalization by using photography to showcase a window to The Port's positive impact on Hamilton County. The "P" functions as punctuation and provides color coding within The Port's brand architecture.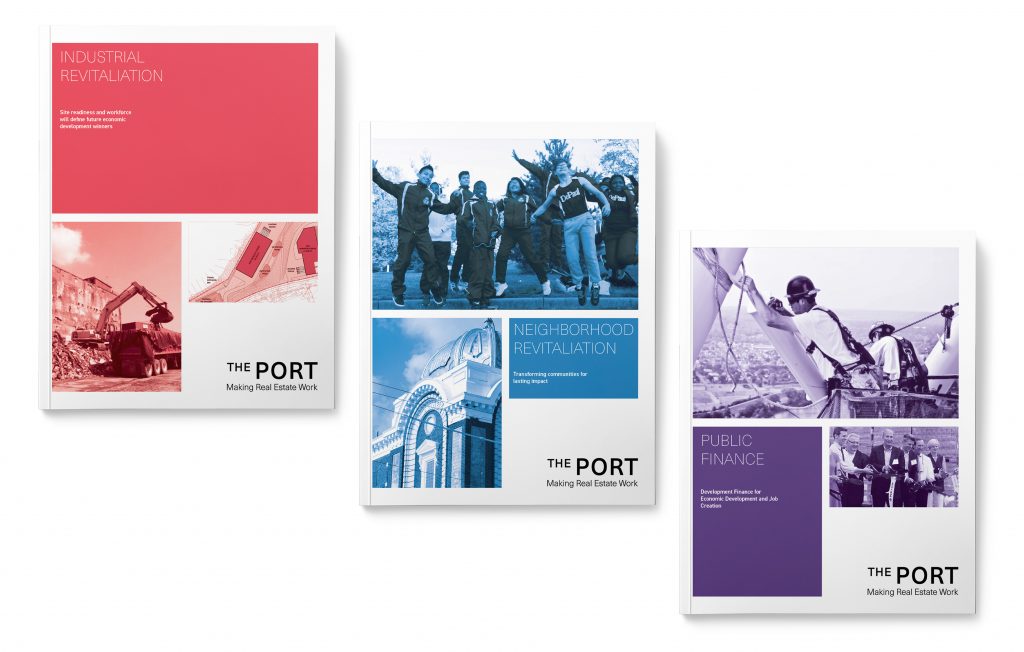 Our new name, logo and signature "P" debuted at our annual meeting and are integrated into our recently released Purpose + Progress – 2012-2017 Impact Report and website. The feedback we've received so far has been very positive. We will continue to roll out the logo and "P" as we visually communicate our work moving forward. If you have feedback for us, we'd love to hear it. Please feel free to drop a line to us at communications@cincinnatiport.org.