Neighborhood Update: Central Business District
Since 2003, the Port has partnered with area organizations, businesses, residents, and foundations to make quite an impact throughout the Central Business District.
Over the past 15 years, the Port has been involved in transformative projects throughout Downtown and Over-the-Rhine. These projects have reshaped our skyline, revived historic structures for a new century, and created new regional anchors and cultural institutions.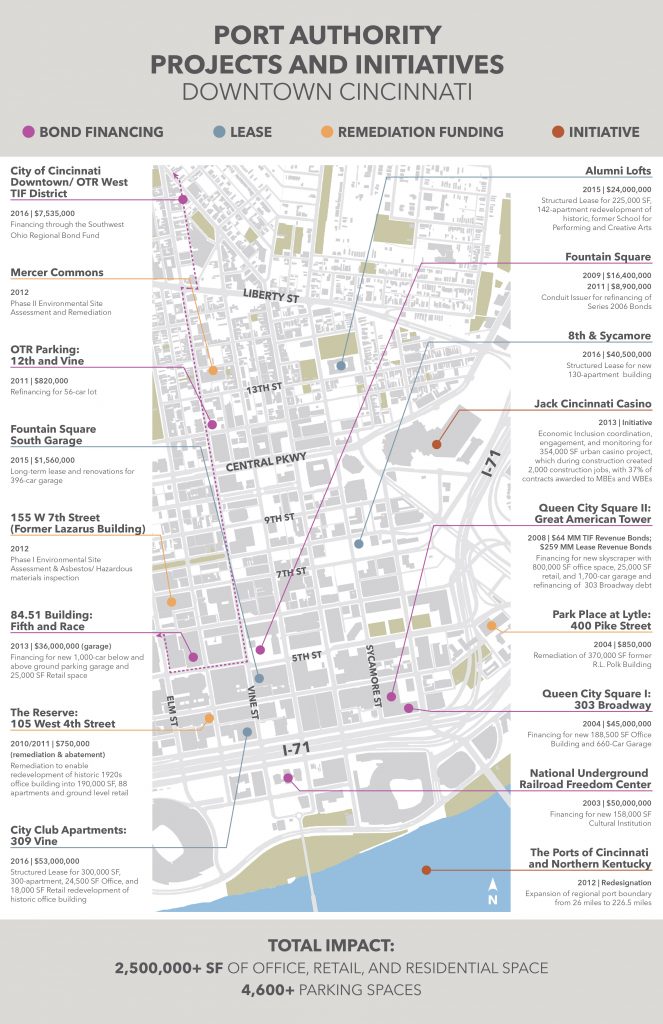 ---
Neighborhood Updates will look at the Port's impact in neighborhoods throughout Hamilton County. Check back to see our impact in other Cincinnati neighborhoods and sign up for our monthly newsletter to stay up to date on all of the exciting things happening at the Port.