Job Training a Key Component of Revitalization Near Historic Public Market
On May 15, the Port Authority Board of Directors approved a resolution allowing the Port Authority to use its capital lease finance program for an extensive mixed-use revitalization project near Findlay Market. Jobs Café at Findlay Market is the LEED-Certified revitalization within the historic neighborhood of Over-the-Rhine, immediately adjacent to the landmark Findlay Market. The Model Group is partnering with the Corporation for Findlay Market to preserve and revitalize eleven historic buildings adjacent to the market and construct a public parking lot.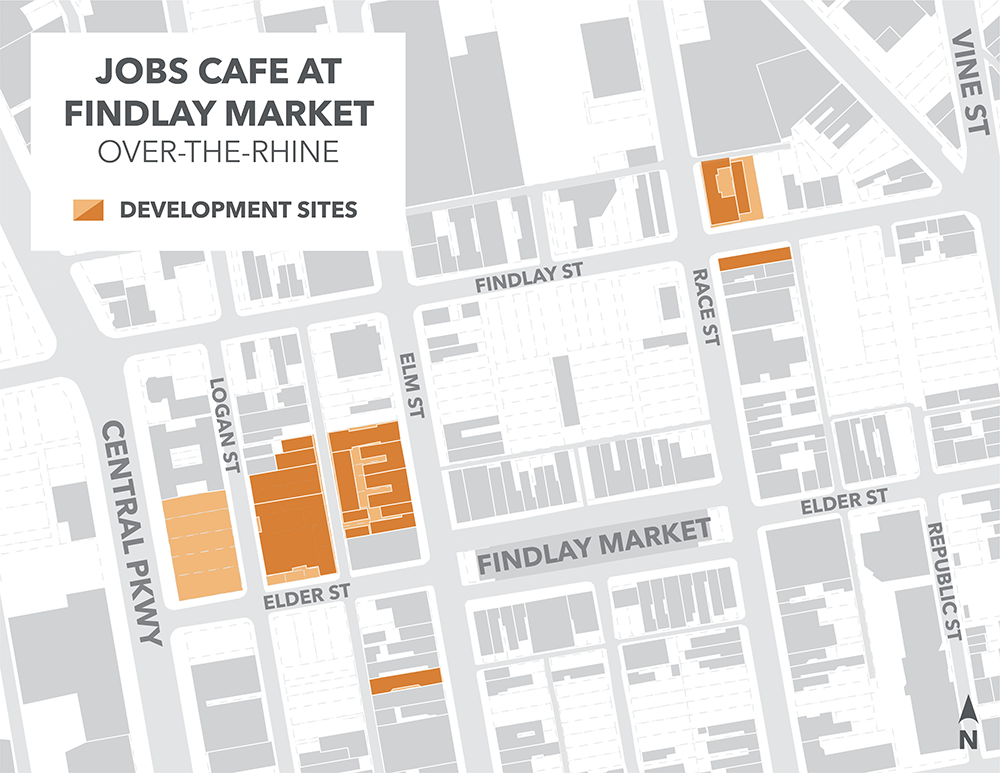 Port Authority Role:
The Port Authority's contribution to the project funding is through its Capital Lease program that facilitates savings of state and local sales tax on construction materials.
Project Overview:
The project will contribute 68 market rate apartments to this vibrant sector of Over-the-Rhine. It also has a significant social enterprise component. City Kitchen, a creation of Findlay Kitchen and City Link, will create a more-inclusive entrepreneurial ecosystem through training local workers for jobs in the restaurant industry —  filling critical skills gap in the local food economy.
Capital Lease structure is an effective public finance tool that reduces the equity required by the developer; in this case the Port Authority financing represents about 11 percent of developer equity contribution. The $26 million project is largely financed through New Markets Tax Credits and Federal and State Historic Tax Credits. The Port Authority portfolio of public financing projects represents a broad mix of commercial, residential and retail projects that positively affect the communities where they are located, growing the local tax base and creating jobs.
Project Impact:
Jobs Café will offer community benefits well beyond the preservation of historic buildings and addition of housing – its focus on workforce development and job creation will enhance the Findlay Market District for years to come. Findlay Market is Ohio's oldest and Cincinnati's last remaining municipal market.