Hamilton County Landbank – Camp Washington Lot Finds New Life
The Hamilton County Landbank this month sold two properties to a restaurateur with a creative vision for a new neighborhood gathering place in the Camp Washington neighborhood. Tony Ferrari, a San Francisco chef and owner, said that when considering Cincinnati for a funky coffee shop with outdoor garden, only Camp Washington and the West End were contenders because of their urban locations, diverse populations and progressive community leadership. Ferrari, purchased the house and property just south of these lots in 2016.
---
"I was on my way home and drove up Colerain and noticed the house at 3128 and vacant lots and had to stop and look. At the moment it wasn't on the market but I kept a close eye on the property because I  had a crazy vision right away of what it could be."
---
Tony Ferrari, Chef/Owner Hillside Supper Club
---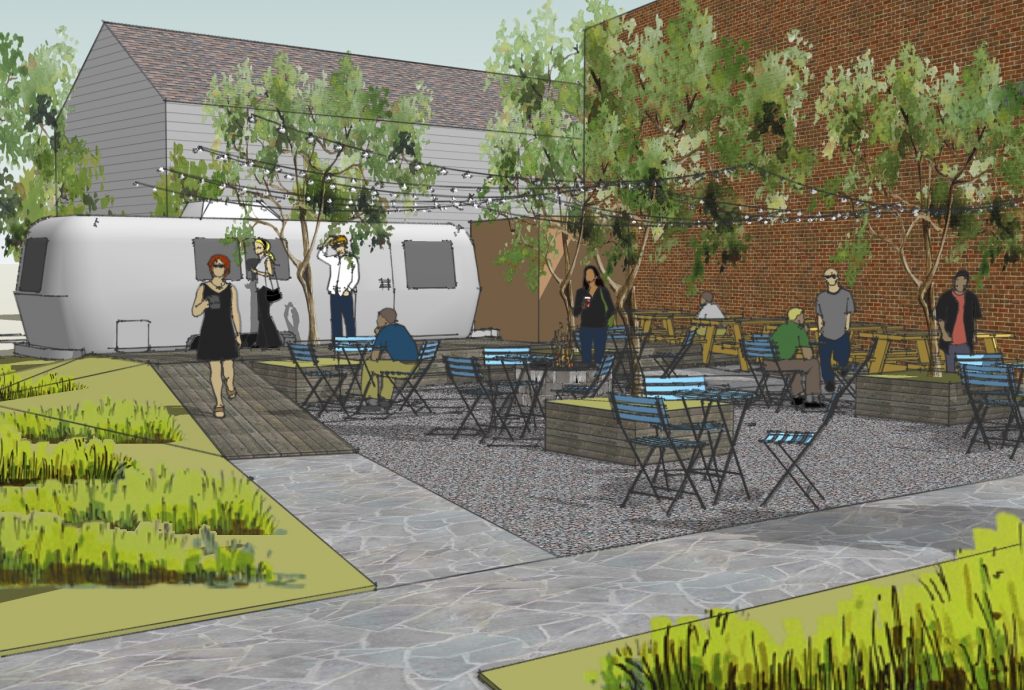 The Landbank's relationship with Camp Washington began in 2012, shortly after the Landbank was established in Hamilton County. The neighborhood was the first community development corporation in Cincinnati to receive a house from the Landbank and renovate it.
Have a neighborhood development idea? Search here for Landbank-owned properties
Read more about Tony Ferrari's coffee shop concept
---
"We are thrilled and excited to bring something fun and new to the area and hope to inspire others to come join us." – Ferrari
---