Economic Impact of the Cargo Activity of the Port of Cincinnati – 2013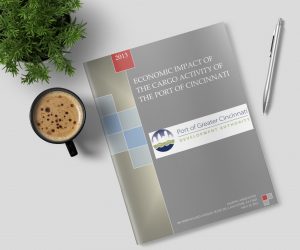 Economic impact study reveals jobs, revenue, and taxes generated by maritime activity in the Port of Cincinnati District.
---
The Port Authority contracted with maritime and economic development consultant Martin Associates to conduct a Cargo Market and Economic Impact study of regional transportation assets. Goals of this study are to identify new cargo markets, evaluate the need for a logistics/distribution center and assist in further defining the role of the Port Authority.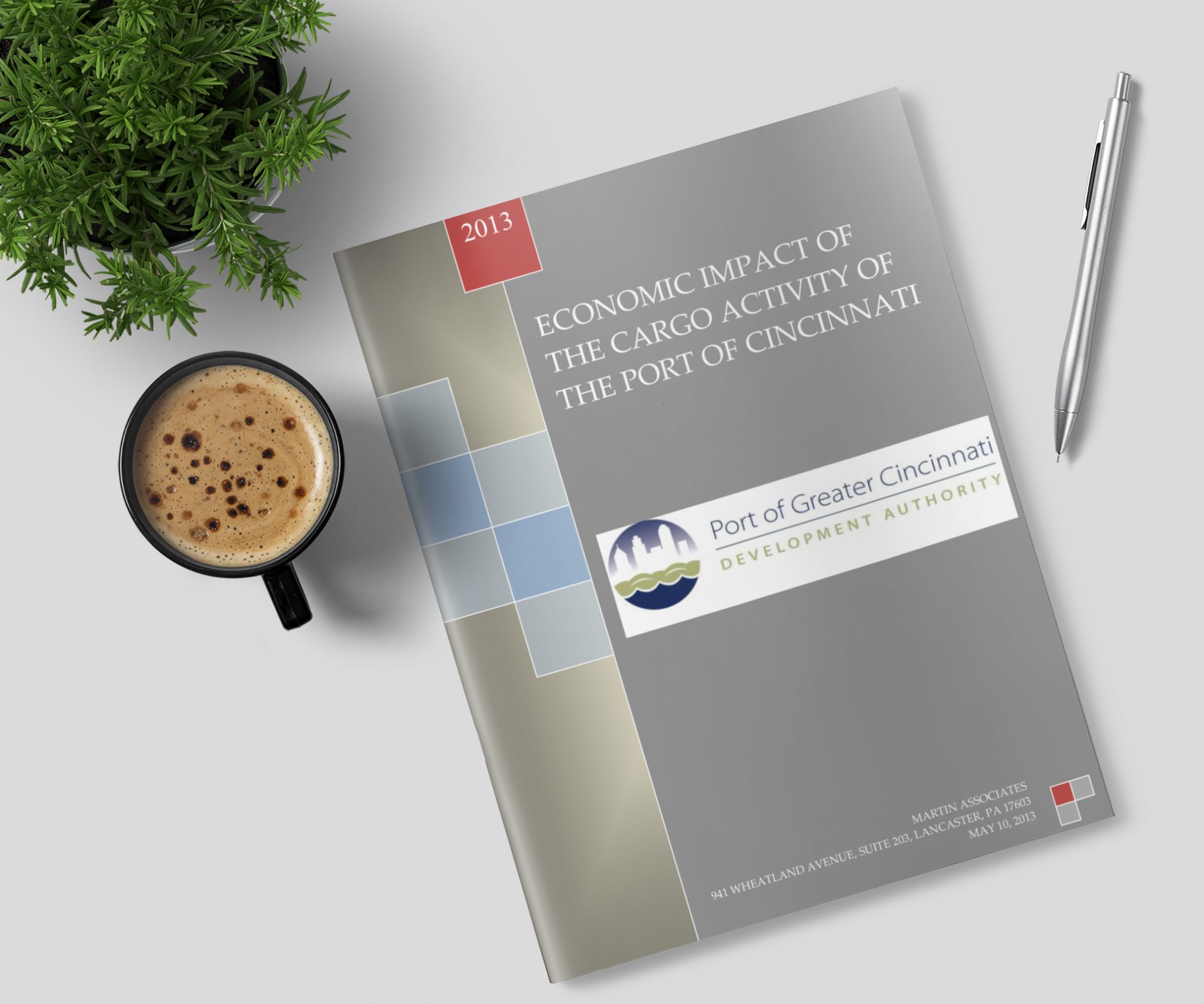 Commerce along the Ohio River at the Port of Cincinnati has a big impact on the regional economy. Martin Associates interviewed 99% — about 59 – private terminal operators and other river transportation firms for the study, conducted to measure the local, regional and state economic impacts generated by maritime activity of the U.S. Army Corps of Engineers Port of Cincinnati District (Port) defined by Mile Markers 465-491 along the Ohio River.
---
"This study represents a serious effort to steer more business to our region based on the transportation assets that are in place, as well as direct new investment."
Laura Brunner, President + CEO
Port of Greater Cincinnati Development Authority
---
FINDINGS:
---
In 2011, the Port of Cincinnati supported 6,036 jobs in the region. In addition, waterborne cargo moving via these harbor facilities supported 13,237 jobs throughout the tri-state region. The majority of these jobs are associated with the processing and movement of steel products, fertilizer, grain and dry bulk cargoes.
The 2,216 direct jobs received $119.7 million of direct wage and salary income, for average earnings of $54,000 per direct employee.  In total, $471.1 million of direct, induced and indirect personal income was created as the result of operations related to the Port of Cincinnati.
Local businesses received $532.4 million of revenue from providing services to the cargo activity.
In addition, nearly $3.3 billion of output was generated throughout Ohio, Kentucky and Indiana by related users using harbor facilities for shipment and receipt of cargo.
As a result of the cargo activity at the Port of Cincinnati, a total of $45.2 million of state and local tax revenue was generated. Related users created another $70.2 million in state and local taxes to the tri-state region.
---