Managed Entities
The Port manages a number of entities, the goals and missions of which are in alignment and work in concert with the organization's own Vision 2022. This regional cooperation is critical in enabling the widespread change needed to truly have a transformative impact on Greater Cincinnati.
Returning vacant properties to productive use
The mission of the Hamilton County Land Reutilization Corporation (HCLRC or Landbank) is to return vacant properties to productive use. The Port serves as the management company for the Landbank, providing all executive and administrative services as well as allowing The Landbank to use the tools, expertise, and resources of The Port. This partnership strengthens both entities' abilities to strategically strengthen Greater Cincinnati neighborhoods through enhanced engagement in community development initiatives.
Programs like REACH and the Historic Stabilization Program continue to transform neighborhoods throughout Cincinnati.
Visit the Landbank site for more information on available properties, programs, governance, and more.
Greater Cincinnati Foreign Trade Zone
Enhancing the competitive position of companies engaged in foreign trade
Greater Cincinnati Foreign Trade Zone, Inc. (GCFTZ) was established in 1979 as the grantee of zones 46 (Greater Cincinnati) and 47 (Northern Kentucky). The Port serves as the grantee sponsorship organization for the GCFTZ. Foreign Trade Zones can create significant cost and time savings for companies engaged in foreign trade; providing a competitive advantage in the global marketplace. The purpose of the FTZ program since its inception in 1934 has been to expedite and encourage foreign commerce within the United States.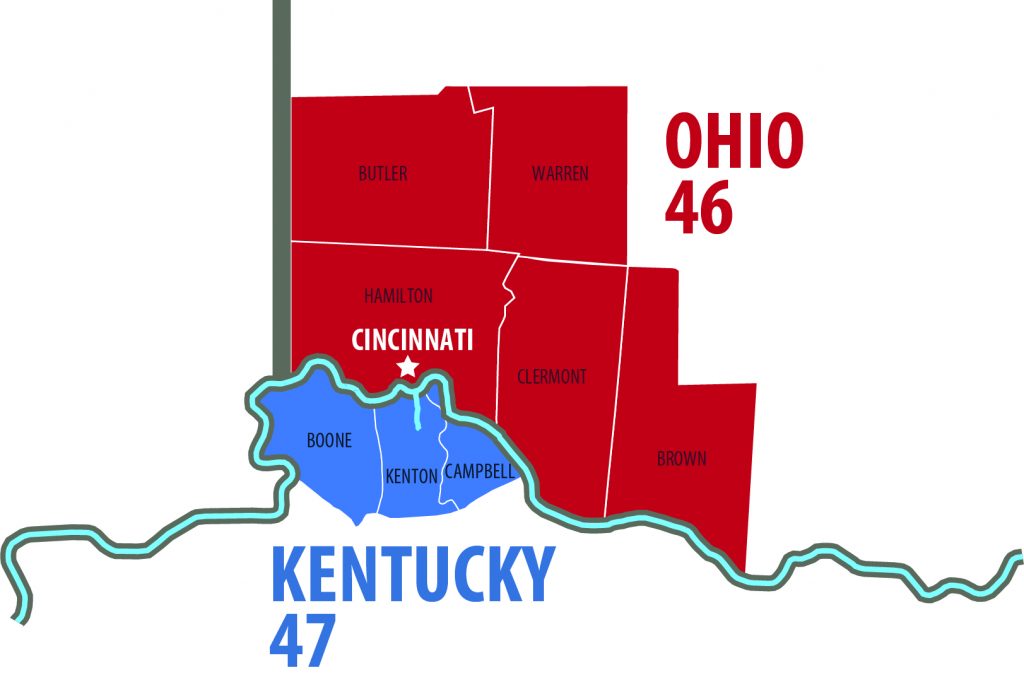 A number of Greater Cincinnati companies utilize the FTZ program for supply chain efficiencies, and deferral, reduction, or elimination of duties.
Visit the GCFTZ Site for more information on how your company could benefit from the Foreign Trade Zone program.
Homesteading & Urban Redevelopment Corporation
Revitalizing Neighborhoods by Creating Homeownership Opportunities
The Homesteading and Urban Redevelopment Corporation (HURC) was established by the City of Cincinnati with a focus on community housing improvement throughout the region and the renovation of homes in low to moderate income areas. The Port entered into an agreement in 2015 to manage the organization, strengthening the HURC's reach and impact through shared the resources of The Port and the Landbank. With the HURC's mission centered on neighborhood revitalization and equity, the strategic pairing of these organizations bolsters our neighborhood revitalization goal of transforming communities for lasting impact.

Since its inception in 1976, the HURC has successfully put over 800 single family homes back into productive use.
Visit the Cincy HURC Site for more information on the program and available properties.