Mending broken real estate to promote job creation, homeownership, and equitable development throughout Hamilton County
How We Make Real Estate Work
Shuttered manufacturing plants. Vacant business districts. Abandoned homes. The result? Communities struggle with broken real estate. But not for long. With tools, resources, and experience, The Port is pioneering new models of real estate equity, developing new solutions - and contributing to the story of our region's renaissance. For new, job-creating advanced manufacturing. For neighborhood-serving business districts. For a range of affordable housing options.
For everyone in our region.
A Brighter Future for Our Region
We believe that real estate should work for everyone, which is why we focus on equitable redevelopment of commercial and residential properties in Hamilton County - from industrial brownfield sites to abandoned housing. Through inclusive practices, we ensure development aligns with community goals. Whether you are a neighborhood advocate, looking for your first storefront, building a transformative development, or seeking a site for a new manufacturing facility, we can work together to solve our region's complex challenges and create long-term prosperity for all.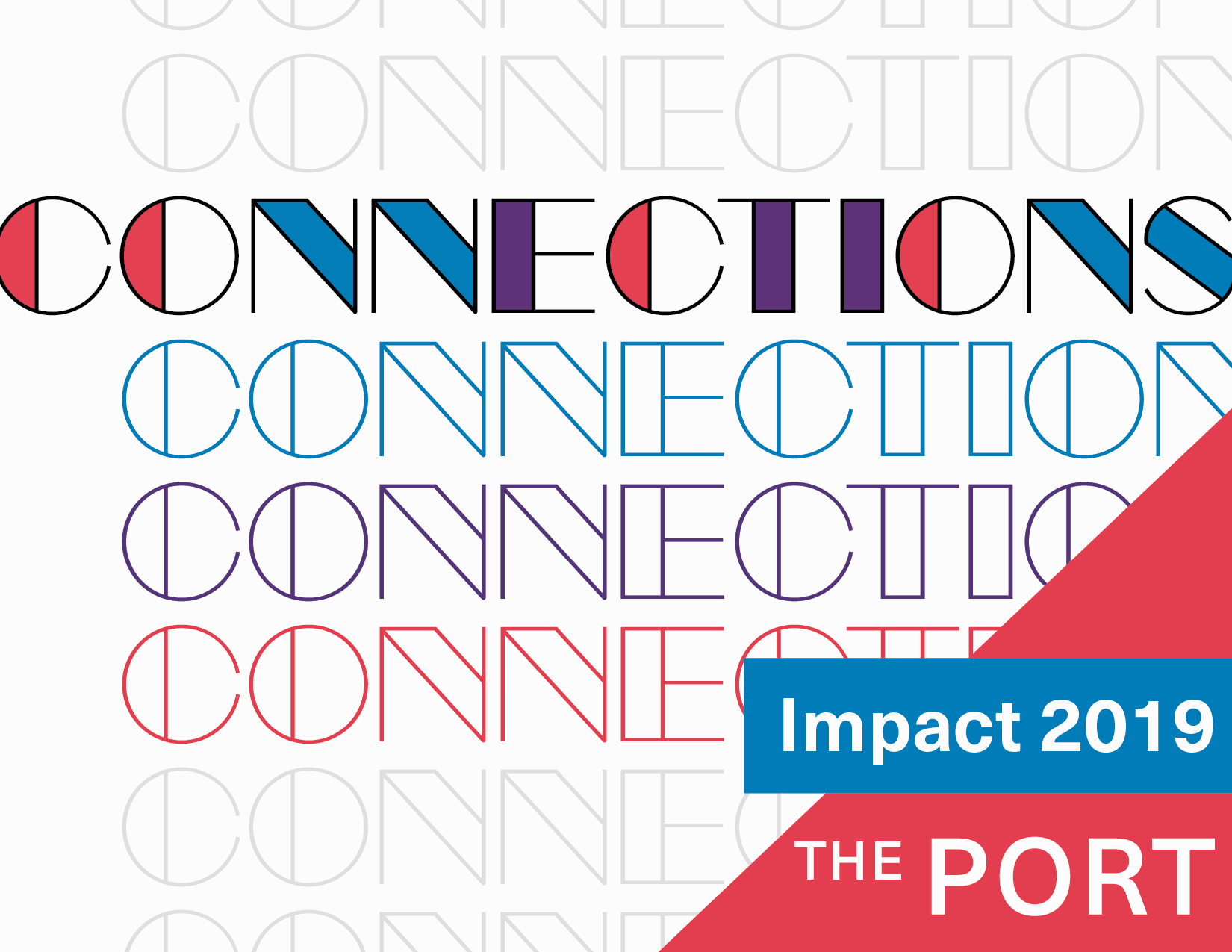 Connections | The Port's 2019 Impact Report
In 2019 we continued our laser focus on helping to strengthen community business, housing, and manufacturing developments throughout the City of Cincinnati and Hamilton County. Our three-pronged revitalization strategies - Industrial Development, Neighborhood Revitalization and Public Finance – guide us in improving economic and community development in Hamilton County.
Port Shorts: Kao USA, Inc. and Powell Valves
The Port's unique toolkit and expertise in managing complex real estate projects has helped many companies and municipalities throughout Cincinnati and Hamilton County. When one landlocked Cincinnati company needed to expand its operations, but could only do so in partnership with its long-time neighbor, The Port was able to step in and find a solution to meet the needs of both companies.
African American Chamber of Commerce - Expansion: Interview with The Port's Deborah Robb and Jessica Powell
The Port's Deborah Robb and Jessica Powell discuss residential real estate and investment opportunities with Eric Kearney, President & CEO of the African American Chamber of Commerce.