REACH Price Hill wraps up first ten home rehabs
Ten formerly vacant and blighted homes in the Cedar Grove area of Price Hill are fully rehabbed and ready for new owners. The Port, Hamilton County Landbank, City of Cincinnati, and Price Hill Will celebrated the completion of the first phase of REACH (Rehab Across Cincinnati and Hamilton County) Price Hill with a ribbon-cutting in October 2019.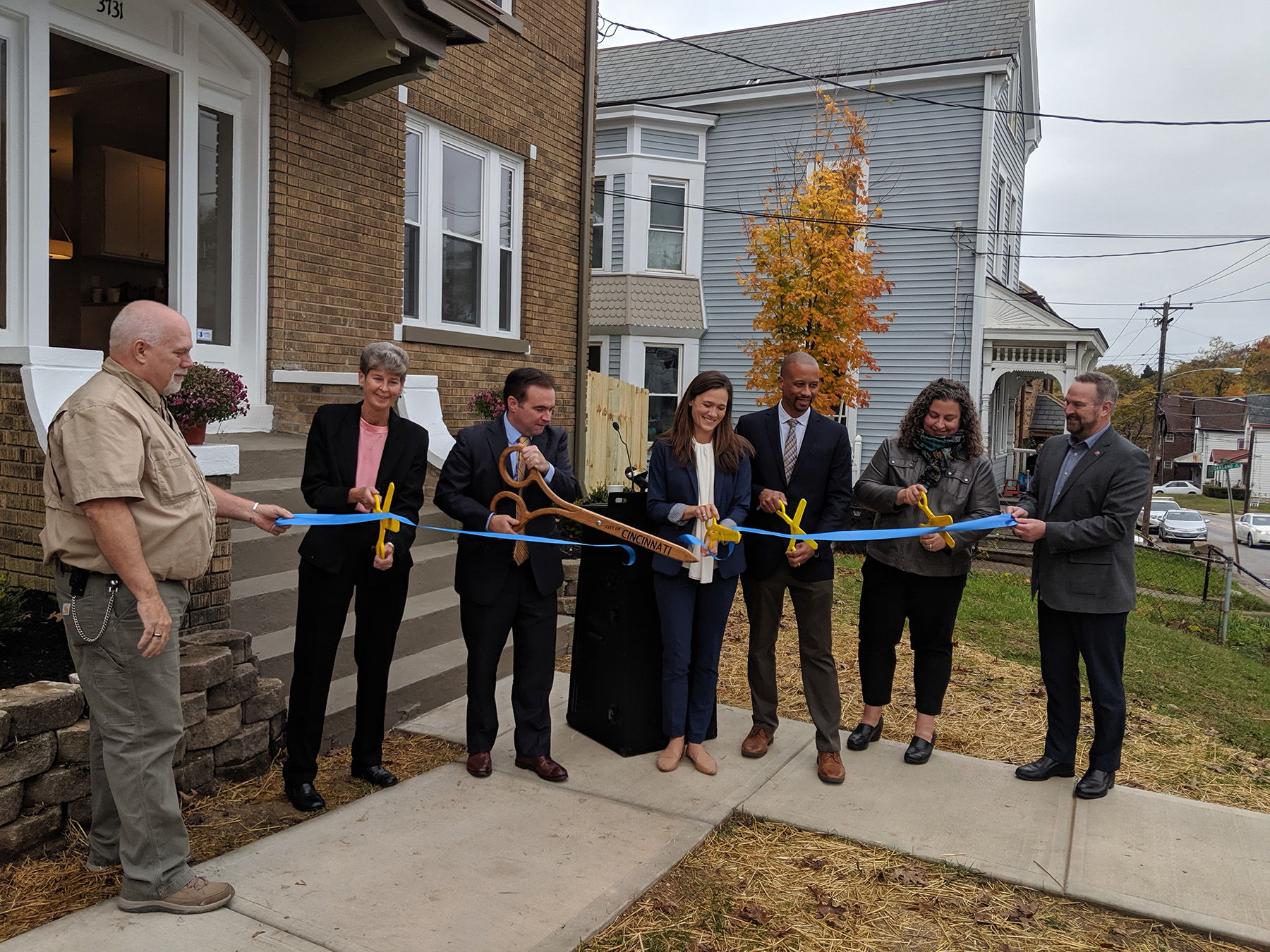 Ribbon cutting at 3731 St. Lawrence celebrating the completion of the first phase of REACH Price Hill. From left, Ron Shouse, Facilities Manager - The Port; Sister Sally Duffy, Port Board Member; John Cranley, Mayor - City of Cincinnati; Liz Eddy, Director of Residential Development - The Port; Roy Hackworth, Division Manager, Housing and Community Development - City of Cincinnati Department of Community and Economic Development; Rachel Hastings, Executive Director - Price Hill Will; Bill Fischer, Vice President, Community Development - The Port.
The Port kicked off REACH in Price Hill in 2018, meeting with community organizations and stakeholders, including Price Hill Will, East Price Hill Improvement Association, West Price Hill Community Council, Elder High School, and Seton High School. With funding from the City of Cincinnati and the Greater Cincinnati Neighborhoods Housing Revitalization Loan Fund, The Port began rehab of the first ten homes in 2019.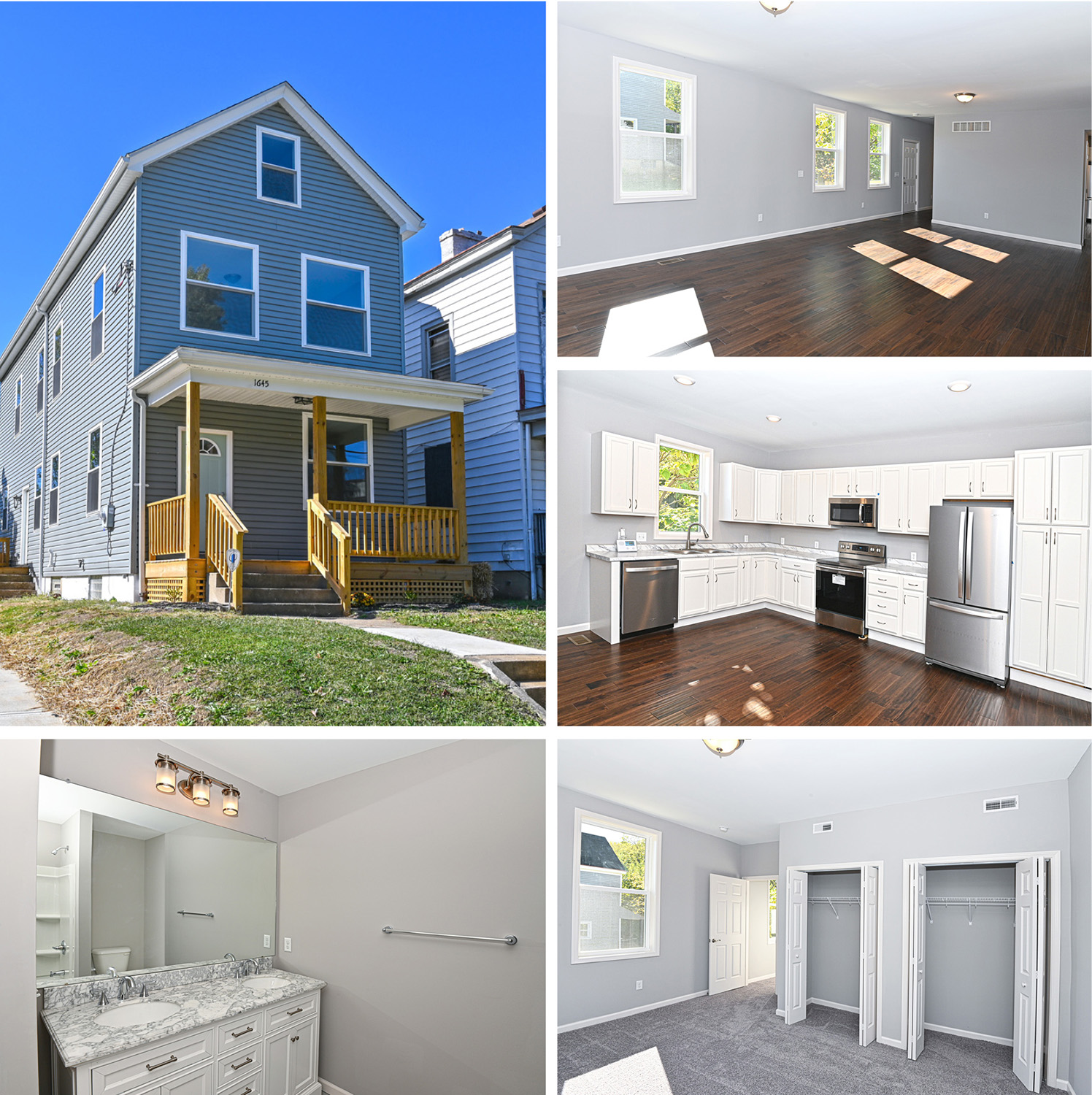 1645 Iliff following rehab. This property is one of multiple homes rehabbed through REACH Price Hill that are income restricted to 80% AMI.
"With all the success we have seen with the Incline District, it's great to now see The Port, the Landbank, and the City continuing that momentum west, restoring some of these great homes to bring back affordable, middle-class housing for families here in Price Hill," John Cranley, Mayor of the City of Cincinnati, noted at the ribbon-cutting.
REACH focuses on kick-starting the housing market through targeted single-family home rehab and infill new-build. Investment is made strategically at scale to create new market comps and position the neighborhood for future investment. Since its launch in 2015, nearly 50 homes have been put back into productive use through the program in Evanston, Walnut Hills, and Price Hill with more houses underway.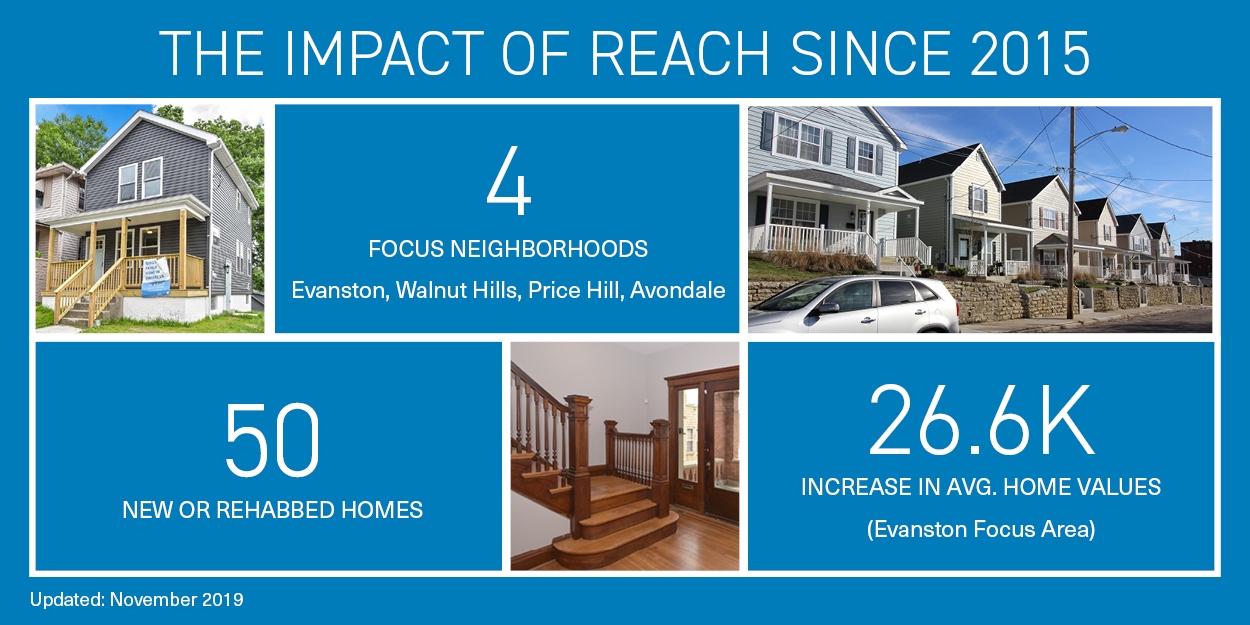 Since REACH kicked off in Evanston in 2015, the program has expanded to four neighborhoods, rehabbing or building new 50 single-family homes.
Cincinnati's neighborhoods have a wealth of solid housing stock, but with older, long-vacant properties come challenges and getting them to a move-in ready state is an intensive process. Our teams kick off the rehabs with a full cleanout of all houses, sometimes followed by remediation of lead and asbestos, and an energy assessment in partnership with the Cincinnati Energy Alliance. The homes are taken down to the studs and outfitted with new electric, HVAC, plumbing, roof, windows, and flooring.
We are often working on home rehabs that wouldn't be feasible without subsidy. The REACH model allows us to take on these challenging projects, bringing these homes back to life and contributing to the surrounding community again. Each home brings its own challenges, but we also embrace the opportunity to showcase each home's unique character and features." - Liz Eddy, Director of Residential Development - The Port
The Port and Hamilton County Landbank worked with general contractors Unlimited Carpentry and Titan Real Estate Group, a small business enterprise (SBE) and woman-owned business enterprise (WBE) respectively. Both firms are also certified HUD Section 3 Business Concerns, committed to providing employment opportunities to low- and very low-income residents, with at least 30% of their full-time workforce comprised of individuals previously making less than 80% AMI.
REACH Price Hill also placed an emphasis on providing affordable housing options. Six of the ten homes are designated for occupancy by households at or below 80% AMI. To encourage homeownership rather than speculation, all of the homes have a 5-year restrictive covenant for owner-occupancy.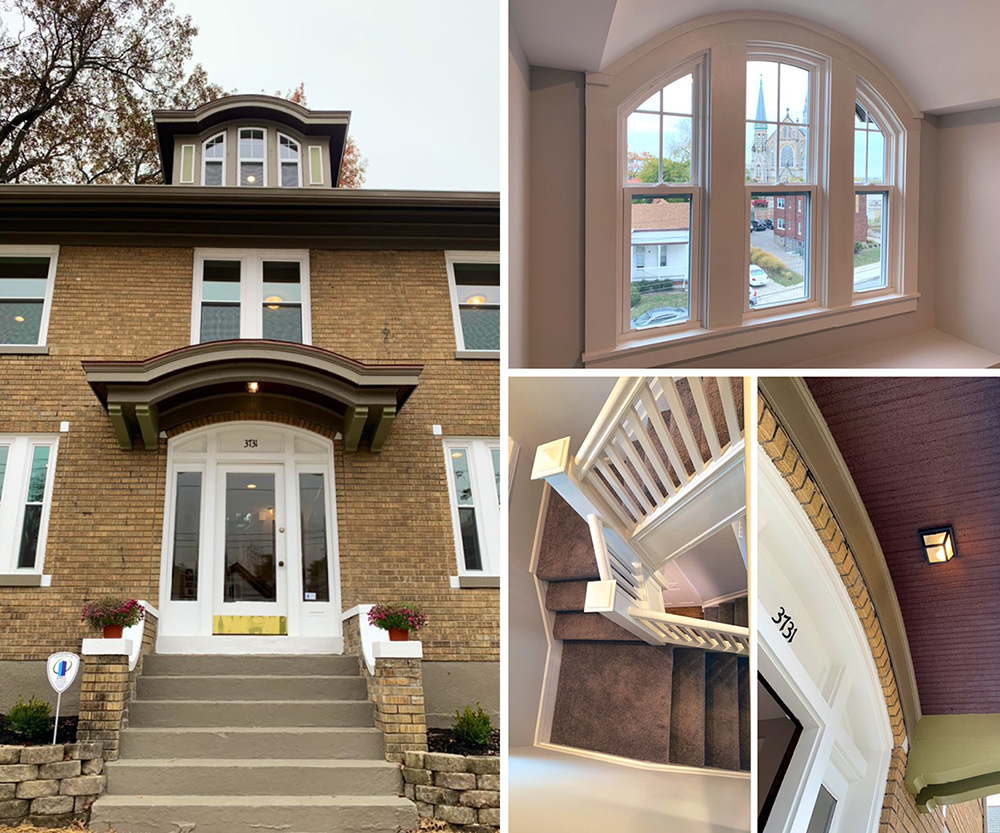 3731 St. Lawrence Avenue was built in 1923, and was originally a dentist office and was later cut into small apartments. It was condemned in 2015 and the Hamilton County Landbank acquired the property from the Forfeited Land List. With funding from the City of Cincinnati, The Port fully rehabbed the 4 bedroom home in 2019.
"East Price Hill has a homeownership rate of 27%. The national average for what is considered a healthy neighborhood is 65%, so we have some work to do, but I think this is another opportunity to help us achieve that average and become a healthy, vibrant neighborhood once again." - Rachel Hastings, Executive Director, Price Hill Will.
Housing Initiatives in Price Hill
REACH complements additional housing initiatives by Price Hill Will (PHW) and the Homesteading and Urban Redevelopment Corporation (HURC). In 2017, The Farmer Family Foundation awarded a $500,000 grant to HURC to provide gap financing and to fund PHW's Homesteading Program. The Greater Cincinnati Foundation also made an impact loan in 2018 of $1MM, providing financing for HURC's acquisition, stabilization, and rehabilitation of properties. The City of Cincinnati provided a NOFA award to PHW as well to support the Homesteading Program.
Price Hill Will's Homesteading Program
PHW launched a homesteading program in 2015 focused on increasing homeownership by lowering the barriers for very-low-income families who would not be able to buy a home through conventional means. Vacant homes are brought up to code and sold via a 5-year, no-interest land contract at a heavily discounted price. Qualified families are given a scope of work to complete while paying affordable rent plus taxes and insurance. To date, 12 homes are occupied by homesteading families, and two have paid off their land contracts in full.
HURC is dedicated to improving the quality of housing stock and increasing affordable homeownership, providing a quality product with minimal overhead. HURC plans to rehab 7 homes over the next three years to provide more affordable housing options in Price Hill. The first home that HURC acquired and rehabbed at 3637 Mayfield Avenue was sold to a first time homebuyer in September of 2018. The concentrated effort on Mayfield Avenue is a positive example of how HURC can bring life back to a street and preserve the investment of homeowners in the surrounding neighborhood. 3637 Mayfield, 3743 Mayfield, 1128 McPherson, and 1056 Lockman are complete and 3735 Mayfield and 318 Crestline are in process.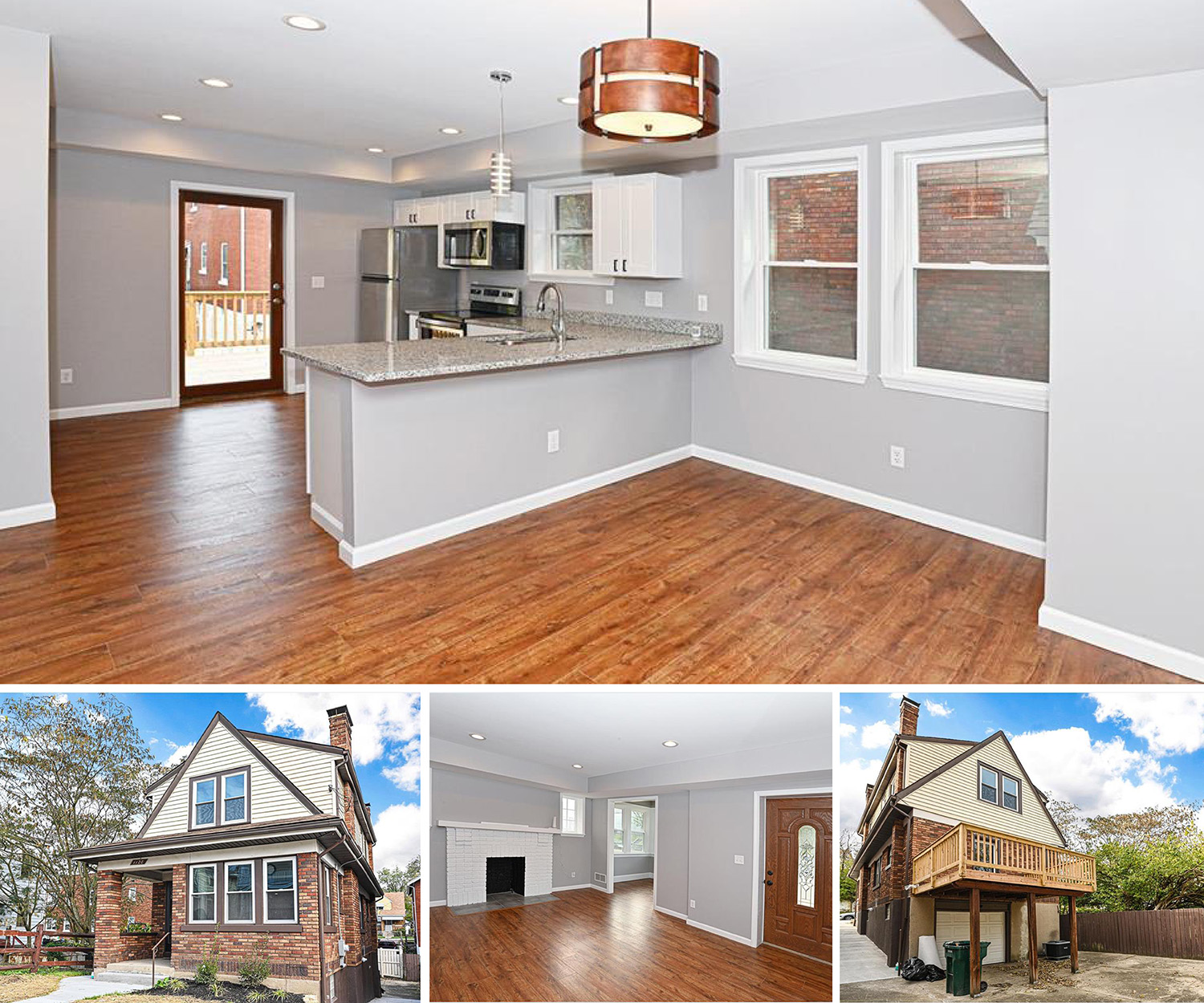 1128 McPherson in Price Hill shown after rehab by HURC in 2019. HURC has completed four rehabs in Price Hill to date and has three more rehabs either in process or starting soon.
What's Next for The Port in Price Hill?
The next phase of REACH Price Hill calls for 10 additional home rehabs in 2020 with an ultimate goal of 30 homes overall. HURC is wrapping up rehab on two homes in Price Hill on Mayfield and Crestline with an additional rehab planned.
We also look forward to continuing our partnership with Price Hill Will, including assisting as planning continues into 2020 for the West Price Hill Business District.
A number of historic structure stabilizations are planned for 2020. The stabilization of 421 Purcell in East Price Hill is underway. Additionally, we have completed the stabilization of two commercial properties on Warsaw Avenue, have one stabilization on Warsaw underway, and will be stabilizing two additional commercial structures in 2020 - all in East Price Hill.
Interested in acquiring a lot or a structure to rehab from the Hamilton County Landbank? Click below to view all of our available properties and submit an application.
Looking for some of our move-in ready homes? Click below to view our currently listed REACH and HURC properties.