Down Payment Assistance
Communities First Ohio - Down Payment Assistance Made Simple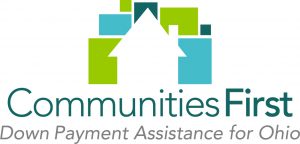 The Port is proud to offer the Communities First - Down Payment Assistance program, providing first mortgage financing and down payment / closing cost assistance grants to eligible homebuyers. The Port created Communities First - Ohio as part of a commitment to increasing homeownership opportunities for residents in Ohio.
Not a Second Mortgage
Because Communities First is a grant, not a loan, there is no second mortgage on your home.
Fewer Restrictions
Additionally, because Communities First is a grant, there are no restrictions on reselling your home or refinancing your mortgage.
Instant Equity
With a grant, the borrower receives instant equity in their new home.
Based on Borrower Income
Income limits are based only on the borrower, not the household.
Less Paperwork
No paperwork for the lender, no TRID, and no documents to record or a second mortgage to sell to the servicer.
Increased Flexibility
2, 3, 4, or 5% down payment assistance options allow homebuyer more flexibility to choose only what they need to keep interest rates low.
Impact of Communities First
through 2018
3,350+Homebuyers Assisted
80Participating Lenders across Ohio
To be eligible, all borrowers must:
Meet standard industry guidelines.
Not exceed maximum income limits.
Have a maximum debt-to-income ratio of 45% (may vary).
Have a minimum FICO credit score of 640.
Occupy the property as their principal residence within 60 days.
Apply through a participating lender.