Board of Directors
The Port is governed by a volunteer Board of Directors appointed in equal numbers by the City of Cincinnati and Hamilton County. Appointees represent a broad mix of business expertise and civic leadership.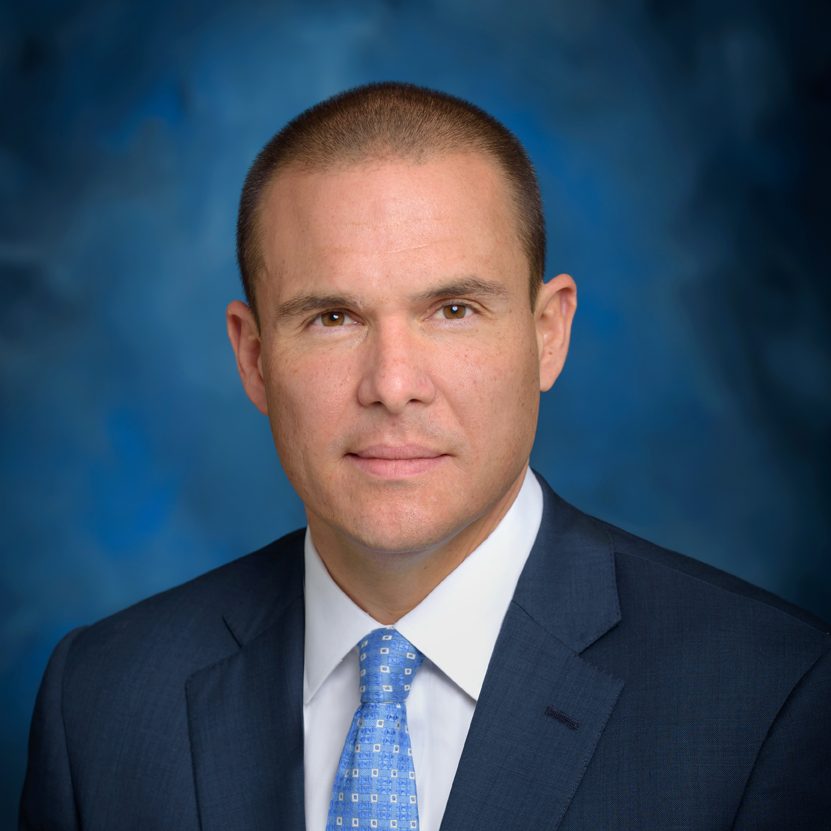 BOARD CHAIR: Manuel Chavez
Chief Executive Officer of Mobile Infrastructure and chairman of The Port's board of directors
Manuel Chavez is chief executive officer of Mobile Infrastructure, which is a privately held asset management firm focused on optimizing investments in real estate, transportation, and infrastructure. Manuel was appointed to the Port Authority Board of Directors in January 2017. Manuel serves on the Board of Trustees for the Cincinnati State Technical and Community College, The Cincinnati Art Museum, and is a member of the Cincinnati Regional Business Committee (CRBC). He was a founding member of the Friends of Children Society for the ProKids organization.
VICE CHAIR: Amy B. Spiller
State President - Ohio and Kentucky, Duke Energy
Amy Spiller is president of Duke Energy's utility operations in Ohio and Kentucky, which serves approximately 910,000 electric customers and 546,000 natural gas customers. She is accountable for advancing the company's rate and regulatory initiatives, and managing the government relations, economic development and community affairs functions throughout the region. Prior to assuming her current role in June 2018, Amy was vice president of government and community affairs for Duke Energy Ohio. In this role, she was responsible for state government and regulatory policies, strategies and relationships impacting Duke Energy Ohio's interests and those of its electric and natural gas customers. Amy also led the company's local community relations efforts with key stakeholders in southwest Ohio. Amy previously spent 10 years as deputy general counsel, where she helped shape and guide Duke Energy's regulatory strategic planning in Ohio and Kentucky. She was also responsible for advancing the company's rate and regulatory initiatives before the Kentucky Public Service Commission and Public Utilities Commission of Ohio. Amy joined Cinergy, a predecessor to Duke Energy, in 2003 as an associate general counsel focused on litigation. From 1993 to 2003, she rose from associate to partner at an insurance defense law firm in Cincinnati. Amy previously worked for a legal publishing company in northeast 0hio. She is a member of the Ohio and Kentucky bar associations and admitted to a variety of federal courts including the United States Supreme Court. Amy serves on the boards of directors of the Cincinnati USA Regional Chamber, Cintrifuse, Northern Kentucky Regional Alliance, Port of Greater Cincinnati Development Authority, Mt. Auburn Community Development Corp. and REDI Cincinnati, the region's economic development initiative. She is also a member of the Ohio Business Roundtable, the Cincinnati Business Committee and the board of managers of the Cincinnati Center City Development Corp. Amy is a past board member of the Cincinnati USA Convention & Visitors Bureau, Red Bike, Accountability and Credibility Together and the Cincinnati Youth Collaborative, and was a member of the steering committee for the Greater Cincinnati Minority Counsel Program. She is a graduate of the Cincinnati USA Regional Chamber's WE Lead program and, in 2015, was inducted into the Hall of Fame of Duke Energy's Business Women's Network employee resource group in Cincinnati. Amy was one of eight women honored with the YWCA Greater Cincinnati's 2021 Career Women of Achievement award. A native of northern Michigan, Amy earned a bachelor's degree in economics and management from Albion College in Michigan and a law degree from Wake Forest University in Winston-Salem, N.C. She and her husband, Keith, have lived in Cincinnati for more than 25 years.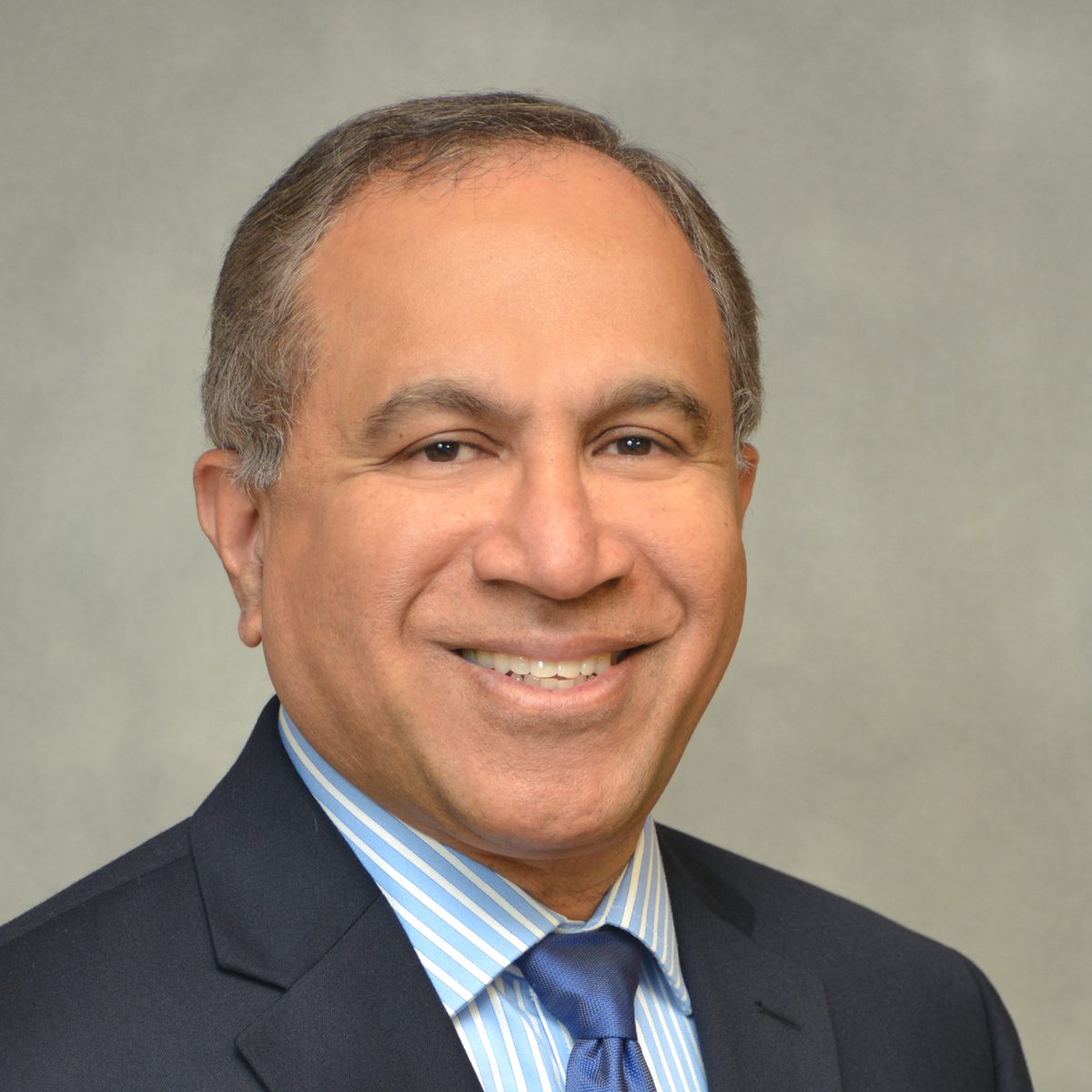 Dr. Pradeep K. Bekal, MD, FACG
Vice President, Clinical Affairs - Gastro Health
Dr. Pradeep Bekal is a board-certified gastroenterologist who serves as Vice President of Clinical Affairs for Gastro Health, one of the largest gastroenterology groups nationwide. He also sits on its Board of Directors. He was President of Ohio Gastroenterology & Liver Institute prior to its partnership with Gastro Health. The accomplished physician is well-known within the local and national GI communities for his proficiency in general and advanced endoscopic procedures and his leadership. He is Chief of Gastroenterology at The Christ Hospital. Dr. Bekal serves on the Board of Directors of the national advocacy organization, Digestive Health Physicians Association, and has served on its Executive Committee. He is also past Chairman of the Board of Trustees of the Asian Indian Alliance and past President of the American Association of Gastroenterologists of Indian Origin. He graduated from Madras Medical College in Chennai, India, and completed his Residency in Internal Medicine at New York Presbyterian Brooklyn Hospital. He completed two fellowships at Brooklyn Hospital Medical Center and at Allegheny General Hospital in Pittsburgh.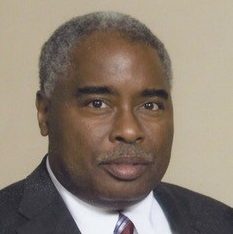 Retired, Fort Washington Investment Advisors Inc.
Rance Duke retired in 2015 from the Western & Southern Financial Group, where he started as a supervisor in the Treasury Department and rose to Vice President, Head of Investment Grade Credit at its subsidiary Fort Washington Investment Advisors, Inc. He is the former Chair, Board of Trustees for Spring Grove Cemetery and Arboretum, and is a current Trustee. Rance is a member on the boards of trustees for Bethesda Inc., Bethesda Foundation, and Cincinnati Art Museum. He previously served on the YMCA Board and was a member of the Community Advisory Board for Hospice of Cincinnati. He gained recognition as Vice Chair of the United Way and Community Chest Board of Directors. Rance was in the first class of the African American Leadership Development Program with the Urban League of Greater Cincinnati. He has over 37 years of treasury and investment experience at W & S.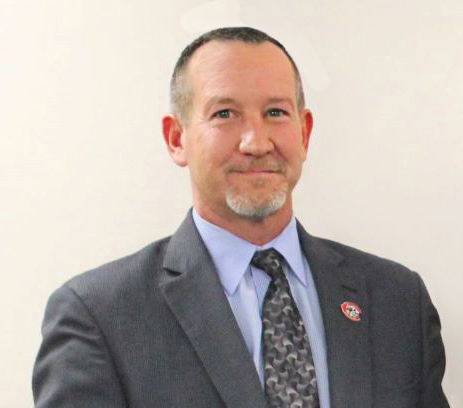 Business Manager/Financial Secretary, International Brotherhood of Electrical Workers, Local Union 212
Richard Fischer is the Business Manager / Financial Secretary for the International Brotherhood of Electrical Workers (IBEW), Local Union 212 in Cincinnati. IBEW, Local 212's jurisdiction covers Dearborn, Ohio, and Switzerland Counties in Indiana; Brown, Clermont, and Hamilton Counties in Ohio; and Boone, Bracken, Campbell, Gallatin, Grant, Kenton and Pendleton Counties in Kentucky. Fischer is a 29-year member of IBEW, Local 212 and handles the day-to-day operations of the organization. He also serves as a Trustee, presiding over the health care clinic and insurance for IBEW membership and families. He presently serves on the Executive Boards of the Ohio State IBEW Conference, Indiana State IBEW Conference, Cincinnati AFL/CIO, and the Greater Cincinnati Building Trades. Fischer was appointed to the Board in 2020 by Hamilton County Board of Commissioners.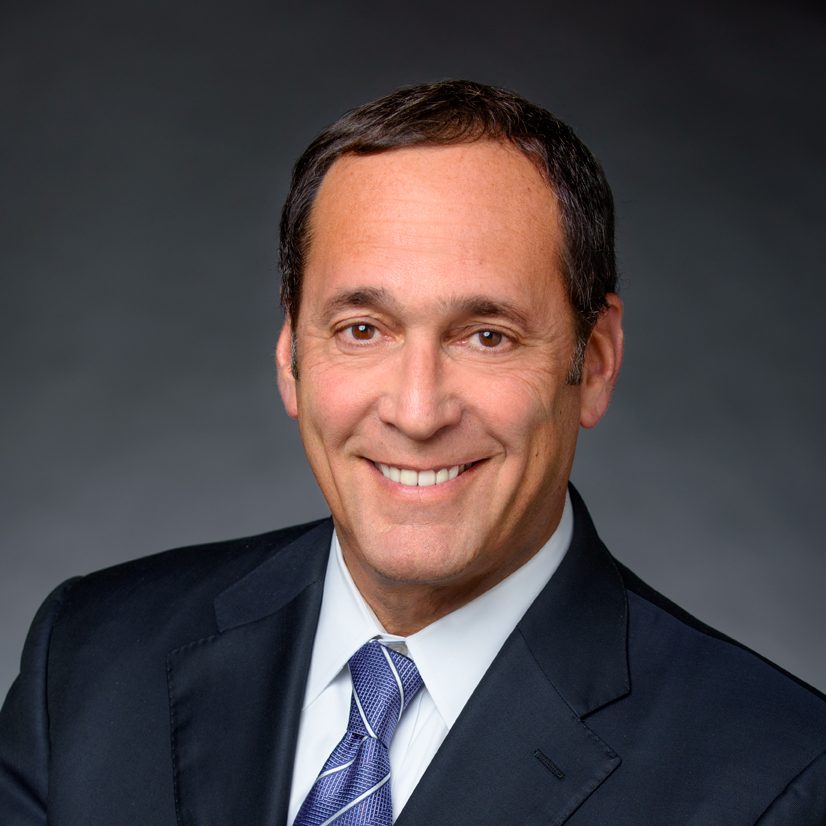 Chairman, Quiet Star Capital
Robert "Bobby" Fisher is Chairman of Quiet Star Capital, an investment company dedicated to helping innovative growth companies and startups. He serves on the boards of 80 Acres (indoor urban architecture), AmTex (textile technology) and 4 Site (social media data analytics), as well as several other companies. He was a founding member and past co-chair of the Cincinnati Regional Business Committee (CRBC) and is on the executive team of the Jewish Federation. Bobby has served on the board of the Port since 2015. He is also very involved with the Green Light Fund, MORTAR and the Hamilton County Addiction Response Coalition.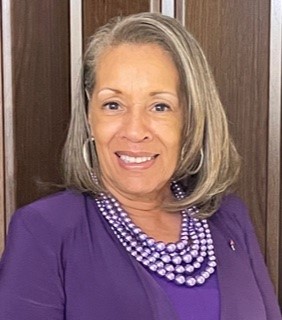 Chief Executive Officer, Eastern Personnel Services, Inc.
Angelita M. Jones is the Chief Executive Officer of Eastern Personnel Services, Inc., a full-service staffing firm specializing in the recruitment and placement of temporary, contract, and professional personnel. She currently serves as Chair of the Trustee Board for Union Baptist Church, the oldest Black Baptist Church in Cincinnati. Angelita is very involved in the renovation of Union Baptist Cemetery and United American Cemetery, the oldest African American Cemetery in Ohio. She is treasurer of the Cincinnati chapter of Top Ladies of Distinction, a member of the Underground Railroad Freedom Center Ambassadors, Avocates for Youth Education, National Council of Negro Women, The Union Foundation, and vice president of the Union's Usher Board. Angelita has received numerous accolades during her career, including Woman Entrepreneur of the Year, YWCA Career Woman of Achievement, and the Mayor's Hometown Hero Award, as well as numerous awards for her business.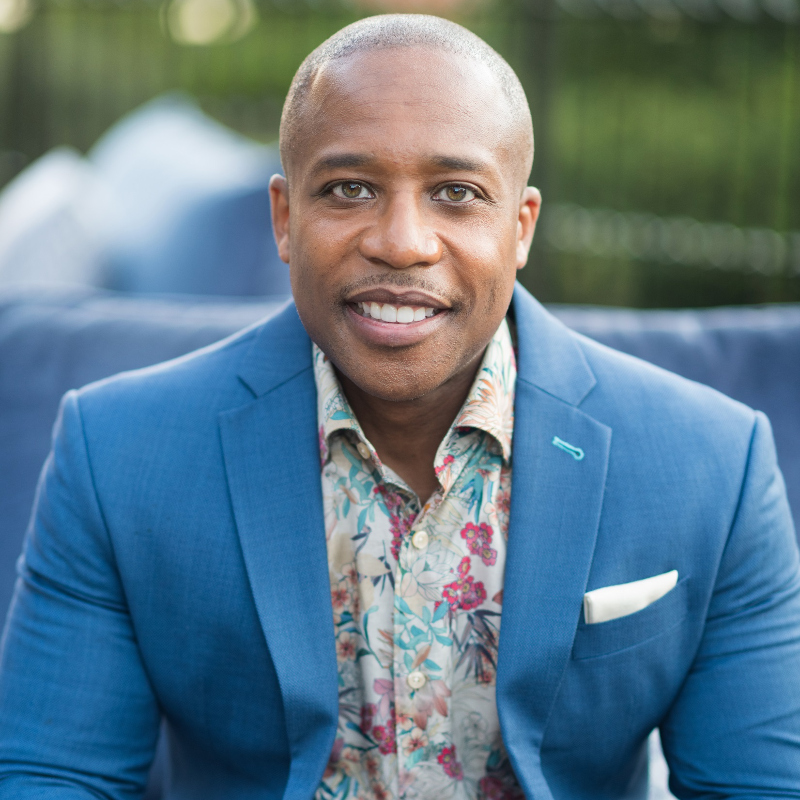 Chief Communications Officer, P&G
As P&G's chief communications officer, Damon Jones ensures the world's largest consumer goods company is and is recognized as a force for growth and a force for good in the world. Jones leads a broad range of communications and public affairs activities for P&G, overseeing a global organization responsible for P&G's reputation and that of its nearly 100 brands. A trusted advisor to the C-suite, Jones is a member of the company's Global Leadership Council. As a key partner in the company's ESG efforts for driving socially responsible business strategies, Jones also convenes and activates a broad portfolio of citizenship and advocacy programs focused on driving equality for all people, including women, people of color, the LGBTQ+ community and people with disabilities. His 25-year career with P&G has included assignments across business units and regions, including leadership roles in Europe and Asia, and numerous honors in the marketing and communications industry. An alumnus and board member of Xavier University, Jones resides in Over-the-Rhine and serves on the boards of The Port of Greater Cincinnati Development Authority and the National Underground Railroad Freedom Center. Outside of work, he enjoys local arts, playing with his dog Marvin in Washington Park and catching up with friends at Nostalgia, a jazz and wine lounge of which he is co-owner.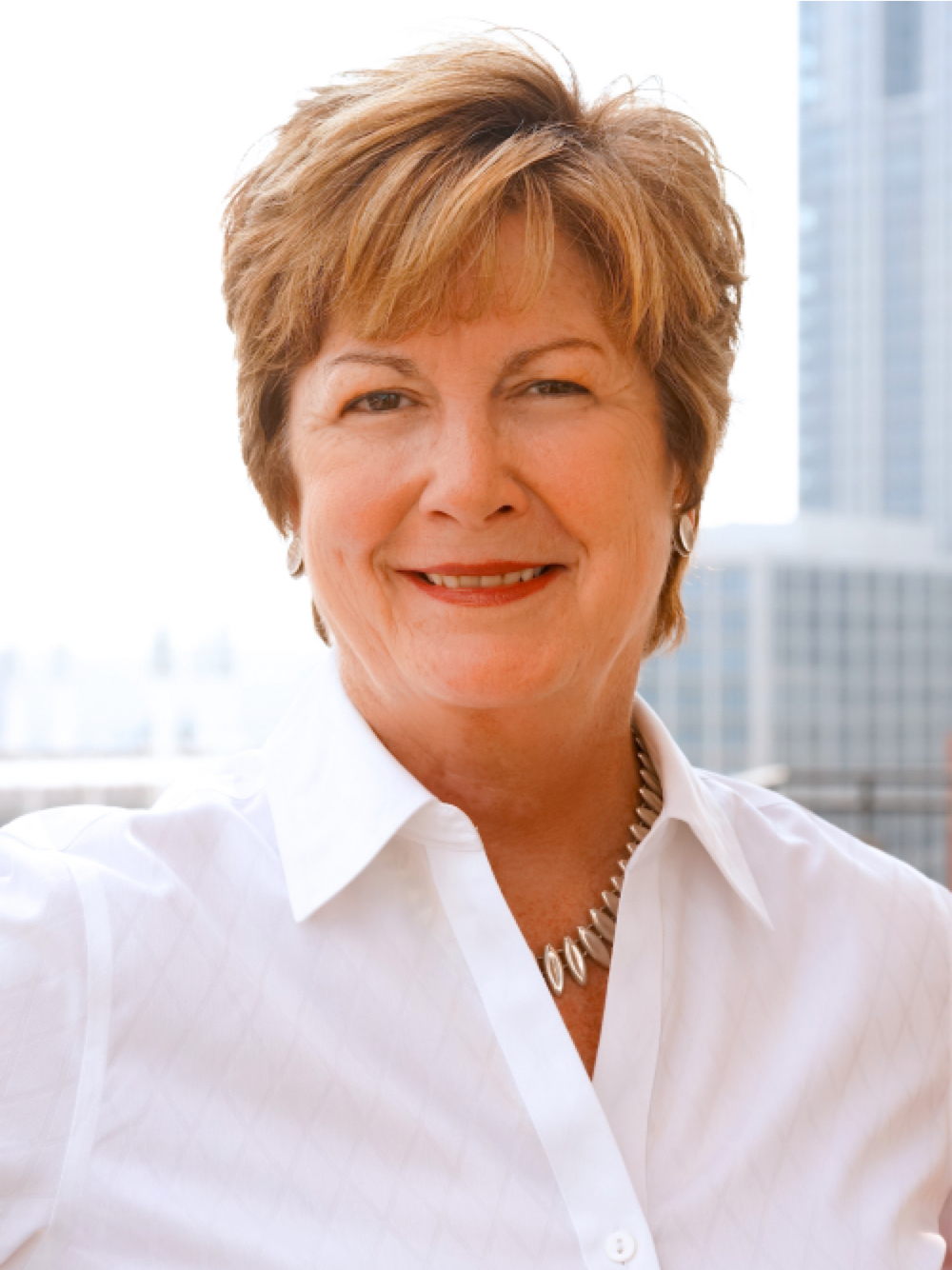 Executive Sales Vice President, Sibcy Cline Realtors
Roxanne Qualls is an Executive Sales Vice President with Sibcy Cline Realtors. She previously served as Mayor of the City of Cincinnati from 1993-1999 and as a member of Cincinnati City Council from 2007-2013. She currently serves on the boards of the Music Hall Revitalization Corporation, the Cincinnati Chamber Orchestra, and the Lloyd Library.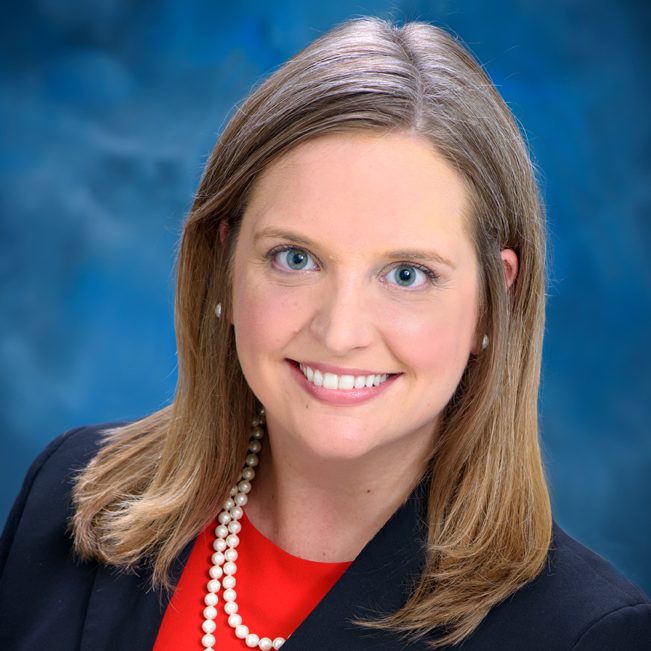 Vice President, ESG Initiatives, Cincinnati/Northern Kentucky International Airport
Melissa Wideman is Vice President of ESG Initiatives for the Cincinnati/Northern Kentucky International Airport (CVG) Authority. This newly created role oversees the Sustainability Master Plan while establishing an ESG report with a focus on building a 24/7 childcare facility at the airport. This is her second stint at the CVG Airport Authority. She previously served as Senior Manager of Government Affairs and Communications. Most recently, Wideman served as Vice President of Community Relations for the Castellini Management Company where she handled public relations and crisis communications for the Castellini Group of Companies, oversaw the Castellini Foundation and managed government affairs and community relations. In her early career, Wideman spent 10 years working in campaigns and politics at the local, state, and national level. Melissa is an active member of the community, currently involved with 3CDC, Build Our Bridge Coalition, Cincinnati USA Regional Chamber Government Affairs Executive Committee, City of Cincinnati Economic Inclusion & Accountability Board, Ohio Governor's Executive Workforce Board, The Port of Greater Cincinnati Board of Directors and REDI Cincinnati. She is a former member of the City of Cincinnati Planning Commission, a Cincinnati Business Courier Forty under 40 honoree and a graduate of C-Change Class 9 and Leadership Cincinnati Class 42.