The Port Expands for Greater Impact in Hamilton County
Economic development organization adds to its legal, public finance, neighborhood, and communications teams
---
Cincinnati, OH, Tuesday, March 1, 2022 - The Port of Greater Cincinnati Development Authority (The Port) announced today several new hires in the second half of 2021 and early 2022 to support its mission of enabling equitable economic development to transform real estate into opportunities for housing and employment.
The Port welcomes:
Arundhati Ghugre – Landbank Associate
Luke Herrmann – Landbank Associate
Amy Higgins – Senior Real Estate Counsel
Kathleen Colley – Public Finance and Compliance
Yasmin Chilton – PR and Communications Manager
Muhammed "Saram" Waraich- Real Estate Development Associate
"Over the past year, our work has continued to ramp up, and our new team members have already made an impact utilizing their respective expertise and passion for equitable development in our region," said Laura Brunner, President & CEO of The Port." We're so fortunate to be growing as an organization, and Arundhati, Luke, Amy, Kathleen, Yasmin, and Saram each bring a wealth of experience to help The Port expand its work and deepen connections with communities." Brunner continued.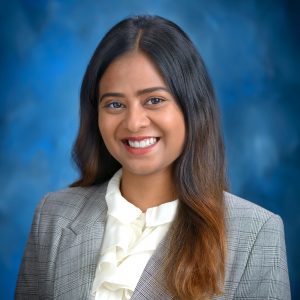 Arundhati Ghugre joins The Port team as Landbank Associate, responsible for engagement with community partners, review and management of Landbank applications, tracking property tax foreclosures, monitoring sheriff sales, researching tax delinquent properties, and expanding post-closing compliance and assistance with stabilization of key Landbank structures. Prior to joining The Port, Ghugre worked as a Planning Analyst at Avondale Development Corporation (ADC) and as an intern at LISC Cincinnati (Local Initiatives Support Corporation).
"I consider this position an ideal opportunity to exhibit the skills I have gained from my professional experience and academic studies as a planner and architect," said Ghugre. "I am proud to work at The Port because of my interest in neighborhood revitalization projects and developments, and their large-scale impact on the community. I look forward to engaging with community partners that will help stabilize communities and provide shared prosperity for all residents, "Ghugre continued.
Ghugre graduated from the University of Cincinnati College of Design, Architecture, Art and Planning (DAAP) with a master's degree in Community Planning in May 2019. She also has a bachelor's degree in Architecture from India.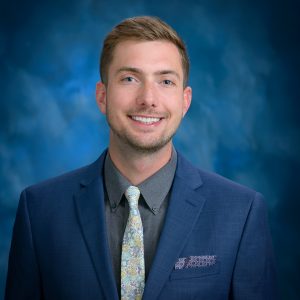 Luke Herrmann also joins The Port team as Landbank Associate. In this role, he is responsible for review and management of applications for vacant parcels and buildings, including helping applicants through the process, tracking property tax foreclosures, monitoring sheriff sales, researching tax delinquent properties, and expanding post-closing compliance. Prior to joining The Port, Herrmann worked for Colerain Township and graduated from Public Allies, an AmeriCorps program. Through Public Allies, he partnered with St. Vincent de Paul where he worked with its Social Services team. Herrmann also previously worked as a co-op with the City of Kettering, Ohio and Kenton County, Kentucky's Planning and Development Services Department.
"Working with the Port is going to allow me to use all my skills and knowledge to better leverage our properties to create new opportunities for growth in Hamilton County and for individuals committed to our region," said Herrmann.
Herrmann attended the University of Cincinnati where he graduated with a bachelor's in urban planning.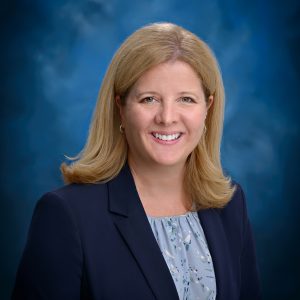 Amy Higgins joins The Port's legal team after more than 10 years with her own practice at Keller, Barrett & Higgins, LLC, a small women-owned firm, where she focused on all aspects of real estate transactions and litigation for individual and small investors. Previously, she had spent five years at Taft Stettinius & Hollister in the commercial litigation practice group. As Senior Real Estate Counsel for The Port, Higgins advises and works with the industrial and commercial teams to acquire and redevelop some of Greater Cincinnati's most blighted and underutilized properties.
"As an attorney for private real estate investors, and as a local business journalist earlier in my career, I've recognized that our community's challenges on affordable housing, job creation, and economic equity are inextricably linked to what we are doing with the land underneath our feet," said Higgins. "This is why, after years of observing these issues from the sidelines, I'm thrilled to be with an organization working on real solutions to difficult problems," she continued.
Higgins graduated from University of Cincinnati College of Law (summa cum laude) and has journalism degrees from Northwestern University and New York University.  She worked as a business and finance reporter, most recently for the Cincinnati Enquirer, before law school.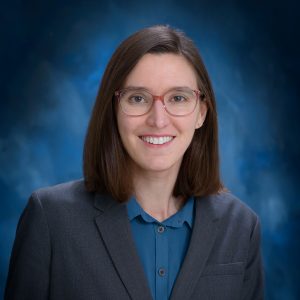 Kathleen Colley joins The Port's public finance team as Public Finance and Compliance Associate. In this role, she assists in the oversight and coordination of an extensive portfolio of Public Finance transactions including post-closing monitoring and compliance. Prior to joining The Port, Kathleen was a Supervising Management Analyst at the City of Cincinnati's Finance Department where she managed the City's Tax Increment Financing (TIF) Program. She also previously worked in the City's Department of Community and Economic Development (DCED) as Development Officer.
"I hope to leverage my experience with public finance tools and knowledge of Cincinnati's community and economic development ecosystem to help continue the growth of the Port's Public Finance practice," said Colley, adding "My knowledge of the Cincinnati economic development ecosystem blended with my public finance experience will allow me to make an impact in communities throughout Hamilton County."
Colley earned a Bachelor of Economics degree from the University of Cincinnati where she also served as a supplemental instructor for the Introduction to International Relations course.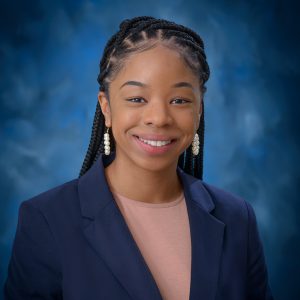 Yasmin Chilton joins The Port as Public Relations and Communications Manager. Yasmin's primary responsibilities will include media relations, social media content management, and video production to help shape and highlight The Port's impact in local communities. Prior to joining The Port, she spent the past five years serving in Mayor John Cranley's administration, most recently as the mayor's director of communications. Ms. Chilton holds a bachelor's degree in communications, graduating magna cum laude from the University of Cincinnati. She also has a public relations certificate and master's degree in communications from UC.
"I am delighted to join The Port and begin to share the stories that have shaped this organization since its founding in 2001," said Chilton. "The momentum of this organization is exciting, and I am eager to leverage my experience to creatively and cohesively enlighten our community about The Port's efforts and accomplishments," Chilton added.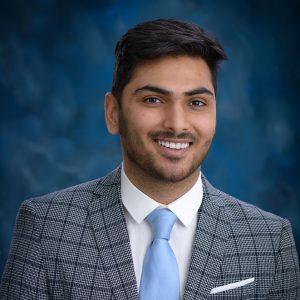 Muhammad "Saram" Waraich joins The Port's neighborhoods team as a Real Estate Development Associate. In this role, he will assist the Homesteading & Urban Redevelopment Corporation (HURC, a managed entity of The Port) in managing housing plans and projects through the acquisition phase to completion. Additionally, he will support The Port's project goals related to the recent acquisition of 194 single-family homes.
"In my undergraduate studies, I spent ample time working on Smart City initiatives around the world, researching infrastructure projects and how to innovate them for the economic prosperity of local communities," said Waraich. "With my background and experience, I've built a multitude of skillsets, and The Port is the ideal organization to localize my knowledge while benefiting so many communities," Waraich added.
Saram graduated from DePauw University, earning his bachelor's degree in Urban Development.
The Port was formed in 2001 to stimulate growth of the regional economy. Partnering with the City of Cincinnati and Hamilton County, the Port works to redevelop manufacturing and residential communities to build the foundation of job creation and livable, viable communities where residents can experience economic prosperity. For additional information, please visit http://cincinnatiport.org.
Visit our social media channels:
Twitter: @CincinnatiPort
Instagram: @cincinnati_port
Facebook: https://www.facebook.com/CincinnatiPort/, @CincinnatiPort
LinkedIn: https://www.linkedin.com/company/port-of-greater-cincinnati-development-authority/
Media Contact:
Tom Millikin
Vice President of Communications and Marketing, The Port
(513) 632-3835
tmillikin@cincinnatiport.org
###