The Port Board elects new officers
CINCINNATI, Ohio (December 11, 2019) – The Port is pleased to announce the election of Manuel Chavez as chair of the board of directors and Patricia Mann Smitson as vice-chair.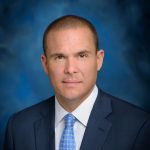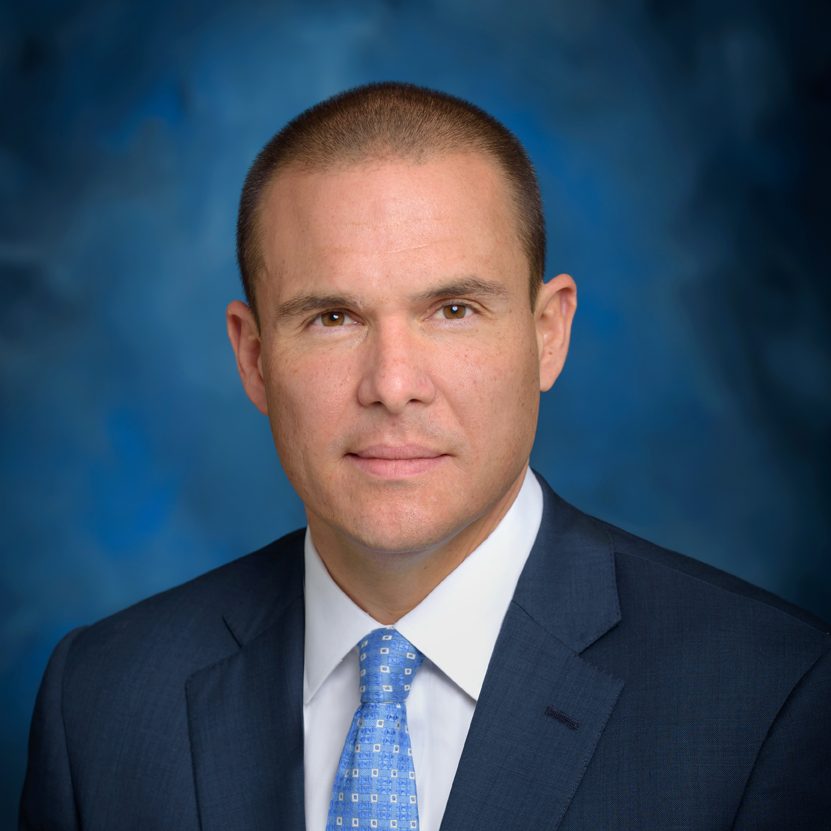 Manuel Chavez is founder and CEO of Bombe, an alternative asset management group. Chavez was appointed to The Port Authority board in January 2017 by Mayor John Cranley. He succeeds Charlie Luken, former Cincinnati mayor and member of Congress, as chair. Luken, senior counsel at Calfee, Halter & Griswold LLP, an Ohio corporate law firm with an office in Cincinnati, has been board chair since January 2016
and a member since 2014.
Chavez serves on the board of trustees for both Cincinnati State Technical and Community College and the Cincinnati Art Museum, and is a member of the Cincinnati Regional Business Committee (CRBC). He was also a founding member of the Friends of Children Society for the ProKids Organization. "I appreciate the board's support and look forward to continuing to work with Laura and her team" said Chavez.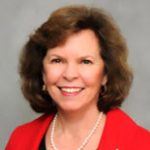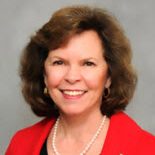 Patricia Mann Smitson retired in 2018 as CEO of the Greater Cincinnati Dayton Region of the American Red Cross, the same year she joined The Port Authority board of directors. Prior to joining the Red Cross in 2012, Smitson was an attorney at Thompson Hine, joining the firm in 1993 and named partner in charge of the Cincinnati office in 2001. Smitson has served on boards of several area nonprofit organizations, including United Way of Greater Cincinnati, YWCA, Downtown Cincinnati, Inc. and the Greater Cincinnati Foundation. She was recently recognized as one of Cincinnati Enquirer's 2019 Women of Year.
Smitson said, "I am pleased to continue my dedication to improving the economic outlook for the residents of our community through The Port's work to revitalize neighborhoods and attract good paying jobs to our region."
"Manny and Trish are strong leaders," Charlie Luken said. "They both have records of service to Cincinnati that make them a fantastic team to keep our momentum at The Port going forward. With Laura and her excellent staff, I expect great years ahead for The Port."
During Luken's four years of service as chair, The Port accomplished major milestones. Among them:
Transitioned its brownfield remediation expertise into a comprehensive site readiness program to redevelop underperforming industrial sites along key transportation corridors.
Purchased and made shovel-ready a 56-acre manufacturing site in Amberley Village.
Completed the repositioning of the former Cincinnati Gardens site in Bond Hill.
Launched its first Revolving Loan Fund in 2016 in partnership with the Kresge Foundation, targeting a gap in financing for real estate for micro-enterprises.
Expanded REACH (Rehab Across Cincinnati and Hamilton County), a partnership between The Port Authority and the Hamilton County Land Bank focused on single-family home rehabilitation.
In partnership with the Greater Cincinnati Foundation, launched a Housing Revitalization Loan Fund to accelerate rehab of vacant residential properties into homes ready for sale.
Acquired two parking facilities adjacent to the Duke Energy Convention Center.
Entered into a Community Benefits Agreement with FC Cincinnati and the West End Community and a Memorandum of Understanding with Seven Hills Neighborhood Houses (SHNH) that formalized guiding principles of the partnership that shapes the course of both organizations' work in the West End.
Negotiated the purchase of the Millennium Hotel.
Held its first two Annual Impact events to educate stakeholders on its work.
The Port is governed by 10 volunteer business and community leaders who comprise the board of directors. Five are appointed by the mayor of Cincinnati and five by the Hamilton County Board of Commissioners.
---
About The Port:
The Port was formed in 2000 to stimulate growth of the regional economy. Partnering with the City of Cincinnati and Hamilton County, The Port works to redevelop manufacturing and residential communities to build the foundation of job creation and livable, viable communities where residents have the opportunity to participate in economic prosperity. For additional information, please visit http://www.cincinnatiport. org.