Tom Millikin
Vice President of Communications & Marketing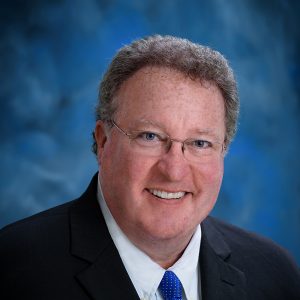 Tom Millikin joined The Port in August 2020 as its vice president of communications & marketing. He is responsible for The Port's communications, branding, public relations, media relations, social media, and advocacy strategies.
Tom is a veteran communications & marketing professional with more than 25 years' experience in brand, internal, corporate, crisis, executive, financial and social media PR/Communications.  He began his career in television and radio broadcasting, and then spent more than 20 years in communication leadership roles at Procter & Gamble and Johnson & Johnson.
At P&G, Tom led global and national PR programs for some of the world's most iconic brands, including Vicks, Pepto-Bismol, Metamucil and Prilosec OTC. He also led brand, regulatory and M&A Communications for P&G's Pharmaceuticals and Health Care Divisions. As part of its Corporate Communications group, Tom led crisis and issues management, financial communications, and served as a company spokesman. At J&J, Tom led a communications team of thirty-five at Ethicon, a medical device division of the company.
Tom is also an adjunct faculty member at Xavier University's College of Arts and Sciences, where he teaches Public Relations Strategy and Planning to third- and fourth-year undergraduates majoring in Public Relations, Advertising and Digital Media.
Tom graduated from Xavier University with a Bachelor of Arts degree in Communications/Journalism, where he was also a captain on the university's baseball team. Tom earned a Master in Business Administration degree from Indiana Wesleyan University.
---