Todd Castellini
Sr. Vice President of Public Finance and Capital Strategy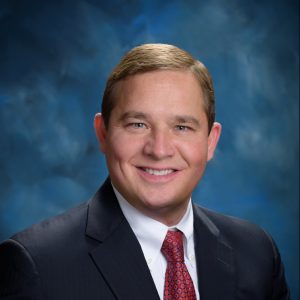 Todd Castellini has led The Port's Public Finance work since 2016, expanding the organization's expertise and relationships within the Greater Cincinnati business community. He was promoted to Vice President of Public Finance in 2017 and, in November 2021, following a national search, was selected to lead The Port's Industrial Development strategy. Merging the two practices of The Port's work under Todd's leadership draws upon natural synergies and connections, which is critical as the organization continues accelerating its industrial work. The Port's Public Finance Practice supports transformative economic development projects, and the Industrial Development Practice focuses on preparing underutilized sites to attract advanced manufacturing operations to create jobs.
Before joining The Port, Todd was a vice president at Fifth Third Bank for 16 years in various client-focused positions in financial management and commercial banking, acquiring diverse experience that includes commercial real estate, government banking, and institutional custody.
Todd holds a BS in Marketing from Xavier University. He has a long-standing commitment to civic engagement, including board positions at the Greater Cincinnati Energy Alliance, where he serves on the finance committee. Todd also serves on the Artswave Community Campaign Cabinet and has helped to achieve fundraising cabinet goals for 5 years.
Todd was elected Secretary of the Ohio Council of Port Authorities (OCPA) for a two-year term at the October 2018 meeting of the Members. His term began in January 2019. OCPA is an association representing the 58 port authorities established under Chapter 4582 of the Ohio Revised Code with the mission to "foster and encourage the participation of private enterprise in development of port authority facilities to the fullest extent it considers feasible." Todd is a member of Leadership Cincinnati, Class 43.
---