Rahiel Michael
Vice President of Government & Community Affairs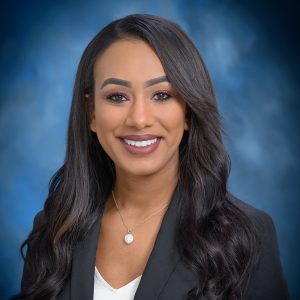 Rahiel Michael joins The Port in the newly-created position of Vice President of Government & Community Affairs. In this role, Rahiel is responsible for connecting The Port's work with the needs and visions of neighborhoods and local governments, acting as a liaison for The Port to the City of Cincinnati, Hamilton County, and state and federal agencies. She also serves as a vital connection between The Port and neighborhood residents.
Rahiel joins The Port having served in Mayor Cranley's administration since 2017 as its director of legislative affairs, deputy chief of staff, and most recently chief of staff. Prior to joining Mayor Cranley's administration, she worked for United States Senator Sherrod Brown as the Senator's constituent services advocate. Before that, Rahiel worked in corporate affairs at The Kroger Company.
Rahiel holds a bachelor's degree with honors in Arts, Philosophy, Politics and the Public from Xavier University, where she also earned a master's degree in Private Interests and Public Good.
---