Melissa Johnson
Vice President of Industrial Development and Logistics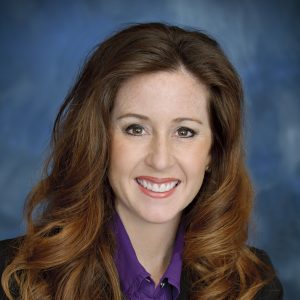 Melissa Johnson is an economic development specialist with a 20-year track record of improving land assets for redevelopment and the attraction of private investment. She is responsible for defining and executing The Port's Industrial Revitalization Strategy, a key component of its board-driven Strategic Vision 2022. Under this strategy, the Redevelopment Authority is working to acquire and facilitate the redevelopment of 500 acres of urban industrial property that will attract advanced manufacturing operations. Melissa works with manufacturing companies and regional economic development partners to ready sites for development including assemblage, demolition, remediation, and site certification.
Melissa coordinates the promotion of assets for targeted industry clusters, including aerospace, polymers, automotive, and food processing. She also works to define and implement the The Port's role as it relates to regional freight transportation assets.
Melissa has worked as a member of The Port's development finance team, where she marketed The Port's public finance programs and technical assistance services to real estate developers, brokers, accounting firms, incentives consultants, municipalities and other key economic development corporations to identify and vet suitable projects.  She also has led environmental remediation activities for some of Hamilton County's largest brownfield sites. Nearly 200 acres have been redeveloped due to Redevelopment Authority efforts, with an estimated $1.35 billion of annual economic impact.
Melissa serves as program director for the Greater Cincinnati Foreign Trade Zone (GCFTZ), the federal grantee of zones 46 & 47 in Cincinnati and Northern Kentucky.
Melissa is a member of the Urban Land Institute; Central Ohio River Business Association (CORBA); Council of Supply Chain Management Professionals; Council of Minority Transportation Officials; and the UC Real Estate Roundtable. She serves on the boards of NAIOP Cincinnati and the European American Chamber of Commerce; and is a Hamilton County Environmental Action Commissioner as appointed by the Director of the Ohio Environmental Protection Agency. Prior to joining the Redevelopment Authority, Melissa served as the Economic Development Administrator for the City of Hamilton, Ohio, during its most challenging decade of repositioning for recovery after losing legacy industry and thousands of jobs.
Melissa holds a BA in Urban and Regional Planning and a BA in Geography from Miami University, and earned certification as a project manager through Xavier's Leadership Center.
---