Elizabeth Eddy
Director of Residential Development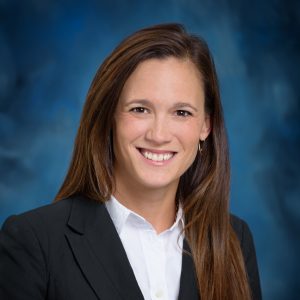 In her capacity as Director of Residential Development, Elizabeth Eddy oversees The Port's multifaceted community partnerships and initiatives that responsibly increase housing options in target neighborhoods through rehabilitation and new construction. She is responsible for the planning, construction and marketing of the agency's successful REACH single-family residential rehab program that has brought new homes to Evanston and Walnut Hills neighborhoods, and is assisting with the expansion of REACH to additional Hamilton County neighborhoods. She also oversees the stabilization of historic properties, primarily through a partnership with the City of Cincinnati.
Liz joined the The Port in 2016 from Village Green, where she managed operations for Radius at the Banks, downtown luxury apartment community. At Village Green, Liz helped structure plans and processes that resulted in meeting high project quality standards, construction milestones and financial objectives. In a previous property management position, Liz achieved Certified Sales Consultant designation and was repeatedly recognized for top performance.
Liz earned a bachelor's degree from Ohio University. She is actively involved in Give Back Cincinnati and Give Back Cincinnati Abroad. Liz was a member of WE Lead, the Cincinnati USA Regional Chamber's leadership development program of Women Excel, Class 12. She graduated from the Project Management Certificate Program at the Xavier Leadership Center in 2018 and attained the Project Management Professional (PMP)® designation.
---