Laura N. Brunner
President & CEO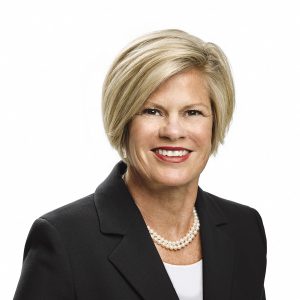 Laura Brunner is President and Chief Executive Officer of The Port of Greater Cincinnati Development Authority (The Port), an economic development agency based in Cincinnati, Ohio. For more than a decade, Laura has led The Port with her impassioned efforts to fix broken real estate in order to reduce wealth disparities, increase homeownership and grow manufacturing jobs.
Throughout her career, Brunner has consistently challenged the status quo and leaned into risk. When at developer Al. Neyer, the opportunity arose to transform the Vernon Manor into offices. Laura saw an opportunity for minority investors to own a majority interest in the project. She was successful in making that a reality, and now over 700 employees of Cincinnati Children's Hospital work in the redeveloped hotel.
Brunner gained national recognition in 2022 when she led the unprecedented effort to acquire 194 single-family homes from an out-of-town investor to keep the American dream of home ownership alive for many Cincinnatians. She also blazed new trails in sustainable investing when The Port issued $11 million in social impact bonds for the creation of advanced manufacturing jobs.
As a quasi-governmental public agency, The Port is uniquely able to issue debt and invest in real estate, and Laura acts decisively in leveraging these tools to maximize The Port's impact while tackling the most complex challenges in Hamilton County.
Laura earned a bachelor's degree from Indiana University, spent 25 years in public accounting and management consulting, and more than a decade in the commercial real estate industry. She is the recipient of dozens of awards, including Cincinnati Enquirer Woman of the Year and the NAACP President's Award. She has also served on many arts and social services boards, including as President of the Cincinnati Ballet and the Dan Beard Council of the Boy Scouts of America.
Follow Laura on social media on Twitter and LinkedIn.
About The Port:
Founded in 2001, The Port of Greater Cincinnati Development Authority is a public, mission-focused, quasi-governmental agency dedicated to fixing broken real estate for the benefit of everyone in Hamilton County, Ohio. In partnership with the City of Cincinnati and Hamilton County, The Port stimulates economic growth by redeveloping manufacturing and residential communities to build the foundation of job creation and viable communities where all residents can experience economic prosperity. For more information on The Port, visit http://www.cincinnatiport.org.
---