Jennifer Lintz
Industrial Development & Brownfield Manager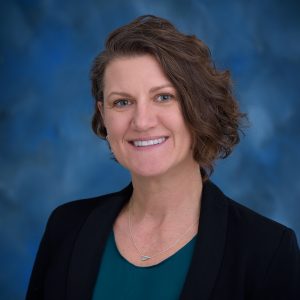 Jen Lintz joined The Port in 2022, bringing over 20 years of experience in environmental project implementation and management. As Industrial Development and Brownfield Manager, she supports The Port's strategy to acquire, cleanup, and reposition vacant and underutilized industrial sites for new investment and advanced manufacturing job creation. Jen brings environmental expertise to projects across the organization's neighborhood development business lines and is passionate about providing support regarding site-specific environmental concerns including property evaluations and tailored risk-based solutions focused on planned redevelopment.
Prior to joining The Port, Jen worked as environmental division manager and senior project manager for Atlas Technical Consultants (formerly ATC), an infrastructure and environmental solutions company providing testing, inspection, engineering, environmental and consulting services for a variety of clients including legal, financial, state/federal institutions, non-profits and developers.  During her time at Atlas Jen worked on several notable projects for the City, including providing oversight and coordination of pre-construction studies and underground storage tank removals and assessments, remedial design implementation and management of over 275,000 tons of impacted soil.  Prior to Atlas, Jen worked at Speedway LLC as advanced environmental representative managing a large portfolio of over 150 active and legacy petroleum release sites across the US.  
Jen attended Northern Kentucky University where she graduated with a bachelor's of science degree in Environmental Science.
---