Christopher M. Recht
Vice President & General Counsel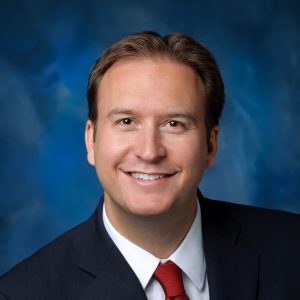 Chris Recht serves as Vice President & General Counsel for The Port and outside entities managed by The Port, including the Hamilton County Landbank and the HURC. As chief legal officer for The Port, Chris provides legal expertise on compliance matters and corporate governance issues, ensuring compliance with all state and federal laws. He prepares contracts and agreements relating to real estate purchases/sales, land bank activities and financing and leasing arrangements.
Chris joined The Port in 2012 as Counsel. He has actively guided the Landbank's historic stabilization program, working with an advisory board to select properties, teaming with contractors to develop scopes of work, and supervising the program budget. He continues to advise municipalities and townships on nuisance properties and provides information on Landbank blight removal programs including the Neighborhood Initiative Program.
Chris is a member of the Ohio Bar Association and serves on the Board of Directors of the Greater Cincinnati Minority Counsel Program. Prior to joining The Port , Chris worked as a litigation attorney for a large Cincinnati law practice. Chris earned his juris doctor from Northwestern University, an MBA from UCLA, and a bachelor's degree in economics from the University of North Carolina at Chapel Hill.
---