Chris Meyer, AIA, LEED AP
Director of Industrial Development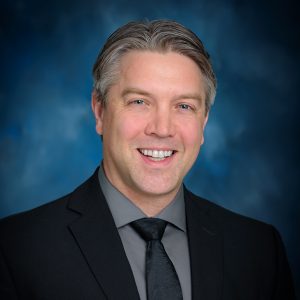 As The Port's Director of Industrial Development, Chris acts as the primary point person for due diligence, remediation, demolition, and site work on multiple industrial sites. He supports the organization's site readiness strategy focused on strategically assembling land in industrial corridors within Hamilton County to create attractive development sites for manufacturing companies.
Chris is a Licensed Architect and brings over a decade of experience in the design, project management, and construction administration of a range of community development projects, including industrial and transportation facilities, commercial and retail, social service agencies, and historic rehabs and additions. Chris also previously served as the Energy Program Director for the Greater Cincinnati Energy Alliance, overseeing the design and implementation of energy efficiency and renewable energy programs. In that role, he coordinated with multiple public and private entities to establish the PACE (Property Assessed Clean Energy) program in Cincinnati and oversaw programs focused on energy-efficient retrofits, residential upgrades, and rooftop solar panel installation.
Chris earned his Master of Architecture degree from Cal Poly Pomona and BA in History from Centre College. He began his architectural internship in 2007 at a historic preservation firm in San Francisco and passed his licensure exams in 2010. Chris is a Licensed Architect in both Ohio and Kentucky and is LEED-AP BD+C Certified by the U.S. Green Building Council.
Chris served on the Covington Urban Design Review Board for 8 years, is a former member of the Congress for New Urbanism, Midwest Chapter, and ULI. He has contributed to CNU, UrbanCincy, and Cincinnati Preservation Association blogs. He also previously served on the Florence Main Street Zoning review and form-based code development committee and was a member of the Renaissance Covington Bloomberg grant application team.
Chris returned to his hometown of Covington in 2010 after spending 13 years working in California. Active in the design, revitalization, and development of the neighborhood, he has purchased and rehabbed three buildings over the past four years.
---