Andrew Garth
Executive Vice President and General Counsel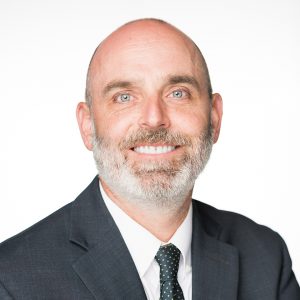 Andrew Garth serves as Executive Vice President and General Counsel for The Port. Mr. Garth oversees The Port's legal affairs and helps to manage strategic initiatives as part of the agency's leadership team. His skills and relationships will serve the region well as strategic economic development projects and partnerships continue to evolve. 
Mr. Garth joins The Port, having served for more than ten years in the City of Cincinnati Solicitor's Office as its chief transportation attorney, chief of staff, deputy solicitor, and for the past two years as City Solicitor. 
Before joining the City Solicitor's Office, Mr. Garth was a deputy city attorney for the City and County of San Francisco. Before that, Garth was an associate in the environmental, regulatory, and energy group at Dorsey & Whitney LLP.  
Mr. Garth has a bachelor's degree in Political Science from Stanford University. He earned his J.D. from Stanford Law School. 
---