Perspectives: Why I Do What I Do
An opportunity to meet many of my colleagues at the Ohio Land Bank Conference just after I started working at The Port last year, had me thinking about what we do and how to explain it. Our Board of Directors spent a significant amount of time considering The Port's strategic mission and goals in 2015. An aggressive roadmap and Vision 2022 were adopted, which states: "By 2022, our success in repositioning undervalued properties and rebuilding neighborhoods will transform the Cincinnati region."  
My role is to lead our Neighborhood commercial development work, part of a three prong strategy that encompasses Industrial Revitalization and the integration of a best in class Public Finance practice. I also lead our initiative to expand real estate ownership and entrepreneurial opportunities for African Americans. Together, we believe that, through these strategies, we will achieve our goals of driving economic growth, job creation, social stability and shared prosperity for all residents of Hamilton County.

Working with Neighborhoods
We are committed to holistic investment in 10 focus neighborhoods by 2022 to return blighted properties to productive use for neighborhood transformation and attraction of residents. Communities and concerned citizens seek our assistance as residential and commercial properties begin to fall into disrepair. I'm always inspired by these individuals, who are already involved and making a difference, fueled by passion and a commitment to preserve the community they know and love. Often, they just need more boots on the ground and support.
That's where The Port comes in. Our team begins at the neighborhood level to understand planning efforts that may already be underway from a grassroots perspective – we want to connect with the neighborhood and its residents. We then collaborate with the local community and align on a comprehensive, holistic neighborhood revitalization plan. Our work is determined based on the community's priorities – which may focus on housing or business district revitalization or brownfield remediation and development through our industrial revitalization strategy.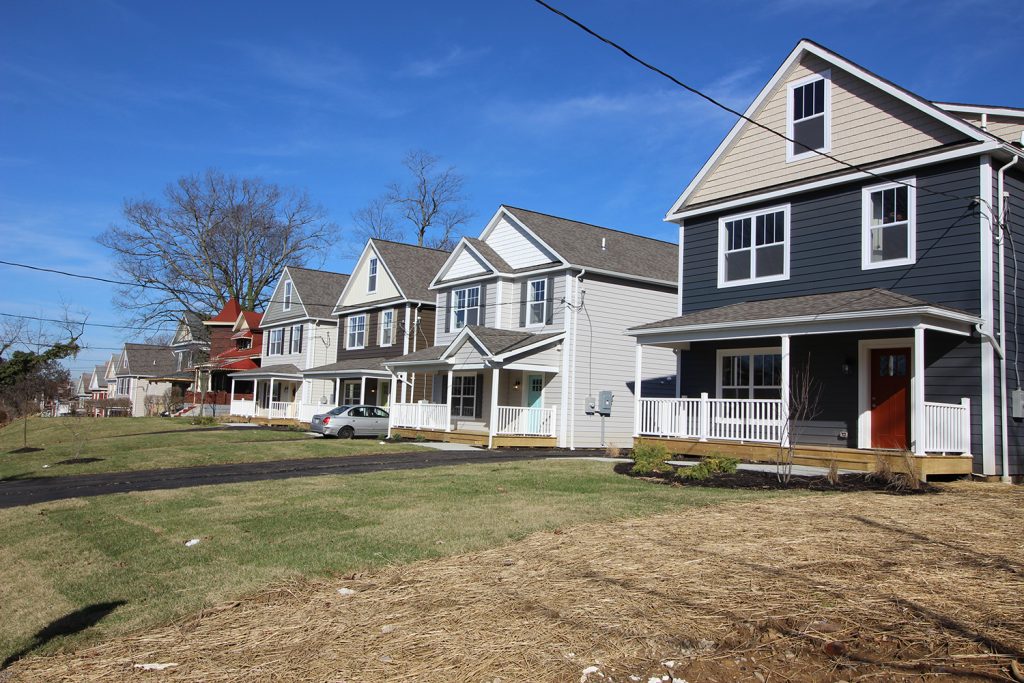 New construction infill homes on St. Leger in Evanston.
Returning Rooftops
Often, the first step in our neighborhood revitalization strategy is to return rooftops. We do this by rehabbing residential properties and bringing vacant and abandoned properties back to life so they are "family ready" homes. This investment strategy typically spans the first several years in a focus neighborhood, followed by our concentration on blight removal and assembling sites to support neighborhood business districts to bring small businesses and jobs back to the community. Collaboration is key as we launch multi-phase projects, spanning residential, commercial and industrial efforts. Like any new neighbor, we want to put our best foot forward, contribute to the community and leave it better than how we found it.
Reviving Neighborhood Business Districts
Our neighborhood business district program involves a place-based redevelopment strategy to restore vibrant neighborhood retail and commerce with a focus on inclusivity and engagement of small, neighborhood-based enterprises. Our goal is to create commercial space within mixed-use residential property and stand-alone buildings; and to provide lease subsidies for target tenants through the DREAM Loan Fund, the first of its kind in the nation.
By regenerating local economies in urban neighborhoods, helping to build wealth for residents, and lowering the barriers to local business formation, neighborhoods are stabilized through entrepreneurship and a lasting impact is established.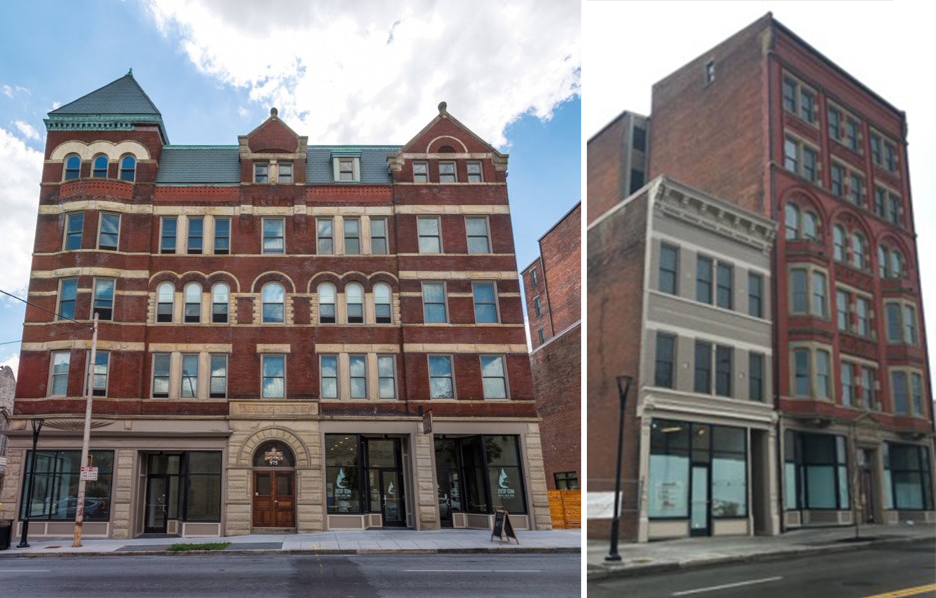 The Port worked with the Walnut Hills Redevelopment Foundation and Model Group to bring neighborhood serving businesses to the McMillan business district at Peebles Corner. 80% of commercial tenants are minority-owned businesses and 20% are women-owned businesses in Trevarren Flats, pictured above.
Bringing Industry Back
We take a multidisciplinary approach to address significant real estate challenges by complementing our neighborhood revitalization programs with a focus on removing and remediating large, blighted industrial properties and brownfields. These strategies complement each other by fueling positive growth across the full spectrum of real estate in Hamilton County.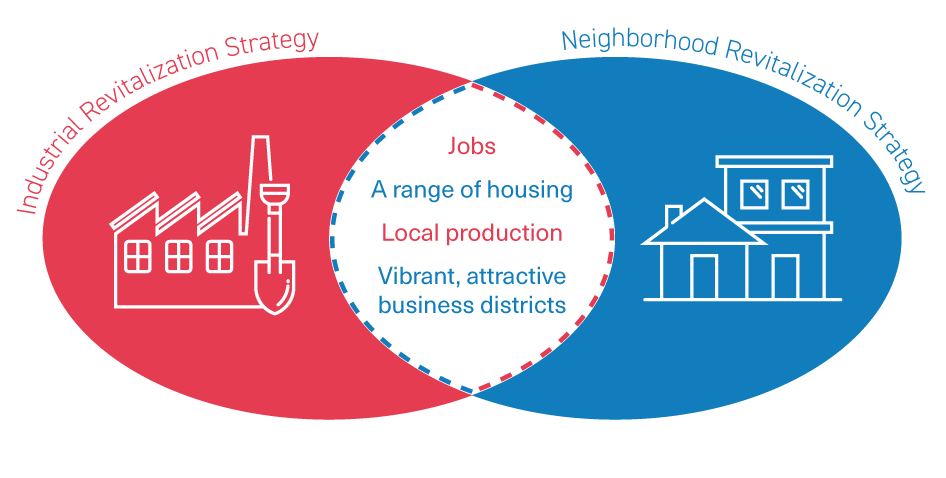 Our industrial revitalization strategy will lead to new manufacturing facilities and new jobs, which in turn strengthens our neighborhood efforts. Mixed-use neighborhoods encourage vibrant, attractive business districts and help build a cohesive community. We understand that success does not come overnight and that there are small, incremental victories along the way. These victories represent people, families and communities. And that's why I'm excited by our work making a difference at The Port every day.