Perspectives: Lessons learned in year one at The Port
Earlier this year I celebrated my one-year anniversary as a Real Estate Development Associate at The Port. I can't believe how much I've learned in the past year!
A few takeaways from my time at The Port include:
An interdisciplinary set of skills are critical in addressing complex community issues. I came into this position thinking that it would be an easy transition to apply what I learned in school to my work at The Port.
Practical experience is invaluable as I came to realize through our neighborhood and home rehab work that each project demands a diverse set of skills and there is not just one way to address any given project.
I started working at The Port shortly after completing my master's degree in Community Planning from the University of Cincinnati. Prior to attending the University of Cincinnati, I completed my bachelor's degree in Public Affairs from The Ohio State University's John Glenn College in 2016.
My path to my current role at The Port wasn't linear, I sort of stumbled my way into planning and development. In fact, upon graduating from The Ohio State University, I was interested in embarking on a career in Higher Education and Student Affairs where I planned to focus on retention of first generation college students.
It wasn't until my senior year of undergrad when I had the opportunity to serve as a mentor with the Social Change Department's Principal Pride Program that I made the decision to change my career path. The Principal Pride Program is an immersion program for young African American men in the Columbus City School District. The Principal Pride afterschool initiative aims to empower and foster self-efficacy among youth participants with mentors from Ohio State. Through this rich experience and reflection on my own life, I realized there were a wide variety of ways that I could be involved in creating positive change in communities.
My experiences and educational background helped expose me to complex issues such as housing, food access, jobs, education, and many other factors that impact people's day to day lives. I wanted the opportunity to utilize my skills working with communities to meet their goals.
The Port has provided me with this opportunity as our organizational mission is to improve property value and promote job creation throughout the City of Cincinnati and Hamilton County. Specifically, my role is to support the work of the Homesteading and Urban Redevelopment Corporation (HURC), a 501(c)(3) Ohio nonprofit corporation. We rehab homes throughout Hamilton County to provide lower-cost options for first time, low to moderate income home buyers. Additionally, I work with the Hamilton County Landbank where I have the opportunity to assist with Landbank property dispositions and provide informative housing research for our area.
My top four learning takeaways from working at The Port this past year are included below.
1.       Putting Properties Back into Productive Use:
In August 2018, the HURC worked with the Hamilton County Landbank to acquire 3743 Mayfield Avenue. This property has been vacant and blighted since July 2001. This is the first project I helped manage from start to finish. I had the opportunity to learn what goes into a home rehab and how rehab projects are managed. 3743 Mayfield was listed on the MLS in June and sold very quickly.
August 2018: Before Construction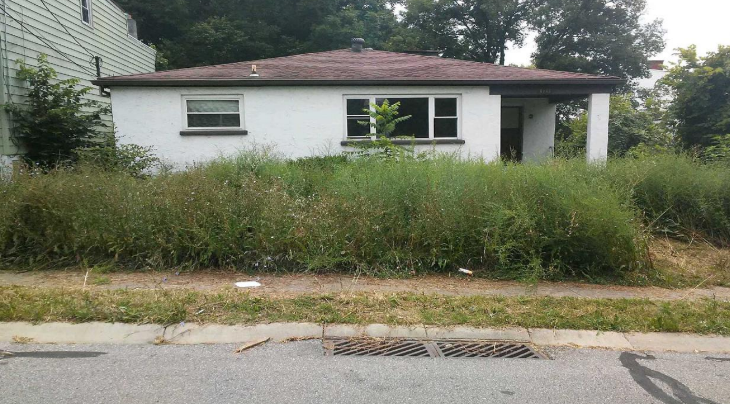 May 2019: In Progress Photo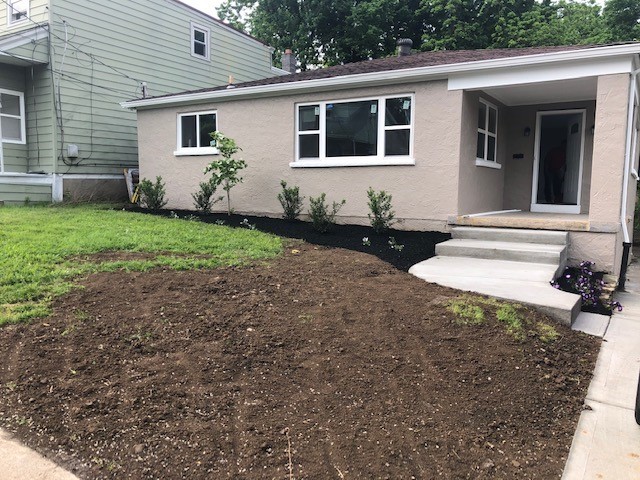 2. Importance of Community Engagement:
During my first summer working at The Port, I had the opportunity to participate in the Evanston Work Plan with residents and community stakeholders. During this planning process, I learned a lot about the power of listening. Throughout the engagement sessions with residents, I was able to learn about the community's aspirations for the future of the neighborhood, community assets, and hear from legacy residents on the history of the community. The Evanston Community Council approved the Evanston Work Plan in August and in September it was approved by the Cincinnati Planning Commission.
March 2019: Evanston Work Plan Meeting: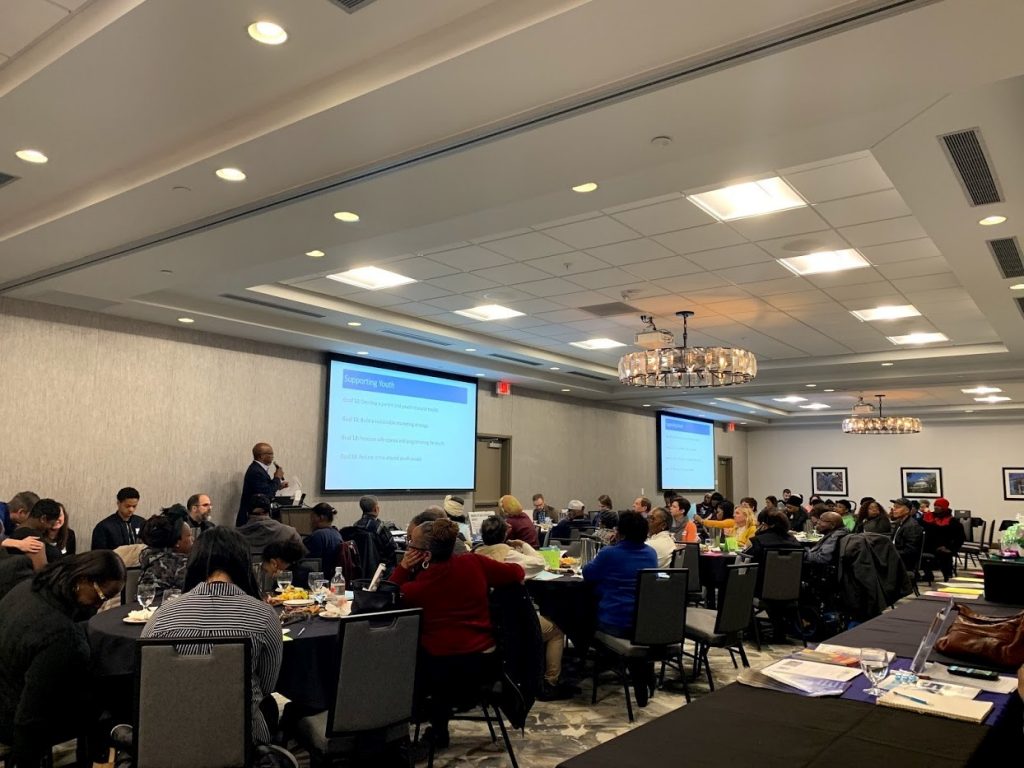 3. Cincinnati's Hidden Gems:
Cincinnati has an impressive inventory of intact historical homes. During my first year working at The Port, I've had the opportunity to visit and walk through a lot of vacant and blighted properties that we assessed for rehab. Although, at first glance, some of the homes we see appear to be rough around the edges. It has been an exciting experience to change the narrative of these vacant homes by thinking creatively about how to restore a home back to its former glory. One of the most interesting homes I've had the opportunity to visit thus far has been 18 Mulberry located in the Mt. Auburn neighborhood. This 7,123 SF single-family home was once owned by Christian Moerlein who started the Christian Moerlein Brewing Company in 1853 in Cincinnati, Ohio.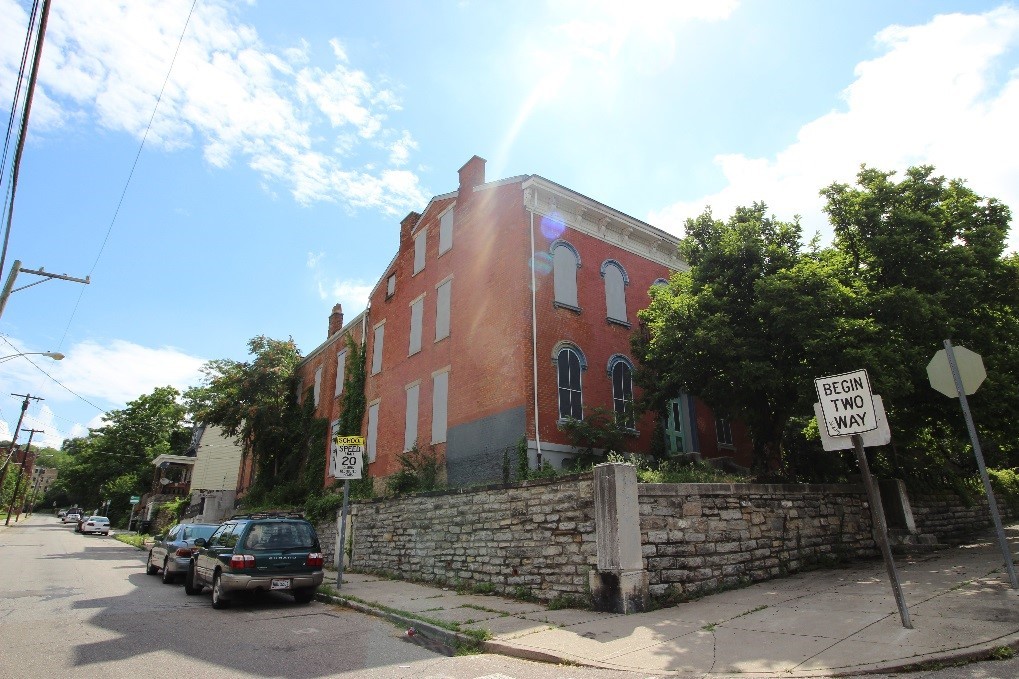 4.       It's a Marathon and Not a Race
In March 2019, I had the opportunity to attend the 2019 Resiliency Neighborhood Summit hosted by Invest in Neighborhoods. This organization aims to promote self-sufficiency and leadership skills to member councils and their neighborhood residents. This year's focus was to build resilience in our community from the ground level up and give participants practical examples and hands-on training for how resiliency is a foundational strategy to improve our community. One of my biggest take-aways from this year's summit was to understand that community change and impact doesn't happen overnight. I found the sessions at the Summit to be impactful and motivational to begin to understand what it takes to work with communities to reach their goals.
March 2019: Neighborhood Summit (Left to Right: Matt Johnson, Michael Golden & Will Basil).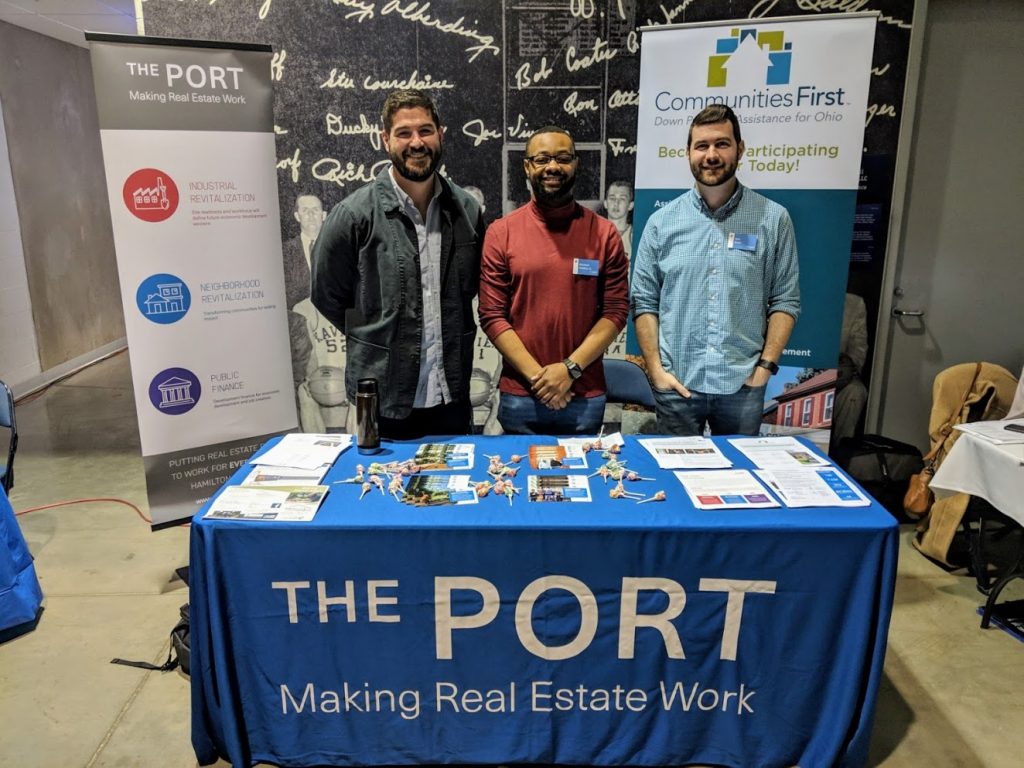 Looking Ahead
Working at The Port this past year has been an exciting experience. My manager Deborah Robb has played a huge role in my professional development at The Port. When looking at my goals for next year, I look forward to playing a role in addressing the affordable housing gap in Cincinnati. According to the 2017 LISC report on affordable housing, for every 100 of the lowest income households in Hamilton County, there are only 28 units of housing that are both affordable and available. This equates to an approximate gap of 40,000 units for those households making $14,678 or less. Since, 2015 the HURC has rehabbed 15 homes. In my second year at The Port, the HURC team is looking to maximize our efforts to improve quality, affordability and stability of basic housing opportunities to individuals and families.
Michael Golden is Real Estate Development Associate at The Port.