Messer Construction Company kicks off construction of advanced manufacturing facility
FOR IMMEDIATE RELEASE: August 12, 2019
---
Messer Breaks Ground on 73,000-Square-Foot Building to Attract Advanced Manufacturing Tenant
New Development at 2249 Seymour Avenue -- Former Cincinnati Gardens Site – Will Bring Jobs to Bond Hill Neighborhood
CINCINNATI – The Port joined Messer Construction, Terrex Development, City of Cincinnati Mayor John Cranley, Hamilton County Board of Commissioners President Denise Driehaus, REDI Cincinnati and the Bond Hill Community Council in breaking ground for the construction of an advanced manufacturing facility at 2249 Seymour Avenue, formerly a parking lot for the Cincinnati Gardens complex. The Port purchased the 19-acre Gardens property in 2016 as part of its industrial revitalization strategy to create new, development-ready sites to attract advanced manufacturers and good-paying jobs to Hamilton County.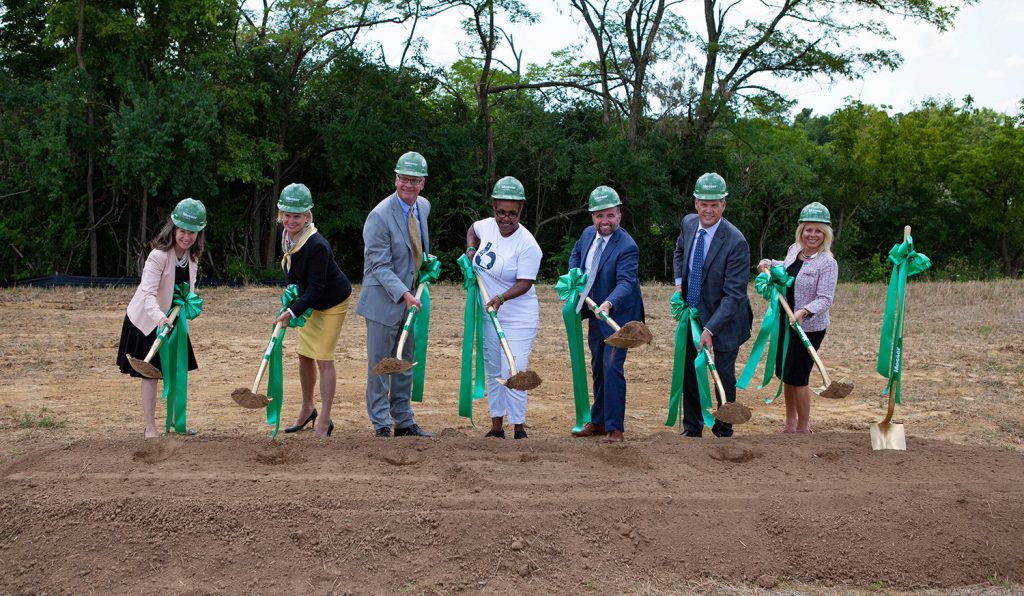 Messer Construction bought the five-acre parcel of land, redeveloped by The Port, earlier this year. In a development partnership with Terrex Development and Construction, Messer will construct a 73,000-square-foot building designed specifically to accommodate the requirements of advanced manufacturing companies – filling a market gap for readily available industrial properties for lease or sale. The building will be ready for occupancy in 2020. Some building details will remain unfinished, allowing it to be completed to the tenant's exact specifications.
Messer Construction President and CEO Tim Steigerwald said the project represents a $6.5 million investment, and further anchors Messer into the industrial sector of development and construction.
"We deeply value the work The Port is doing to redevelop brownfields in Cincinnati. They are creating development-ready sites for the future of our city to bring new jobs and business to the City of Cincinnati," Steigerwald said. "REDI Cincinnati is a partner and has helped us define the needs for this building. We have a deficit of move-in ready buildings in Greater Cincinnati for advanced manufacturers. This project is an opportunity for Messer to reinvest in our community by doing what we do best – build buildings. Most important, for us, is to make a direct investment in Bond Hill, which has been the company's home throughout its 87-year history. This project means jobs and economic development right here in Bond Hill."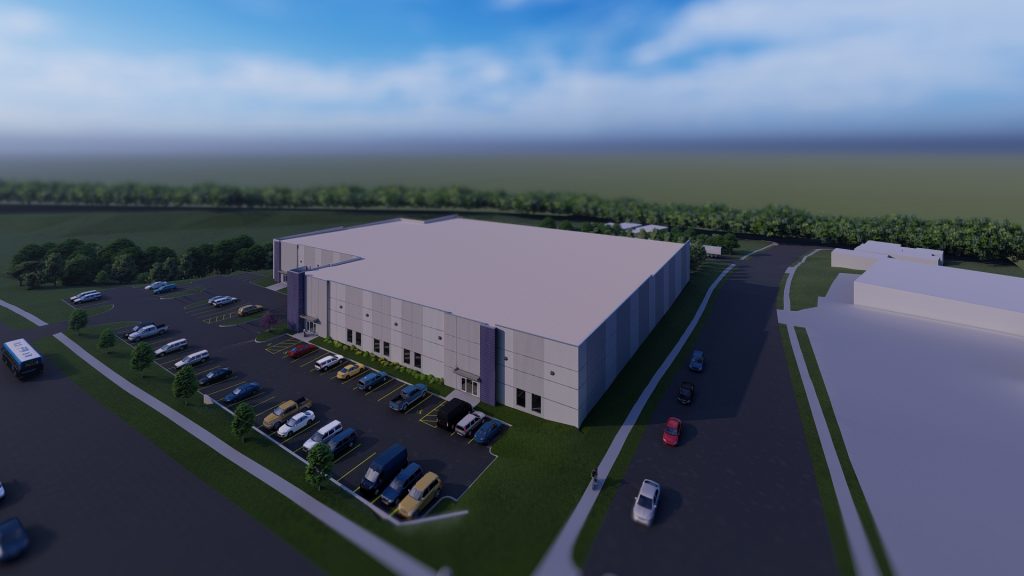 The Port's President and CEO Laura Brunner, said, "This new building supports our industrial strategy to redevelop blighted and underperforming real estate and help our region meet the demand for new, clean sites to bring new advanced manufacturers and jobs to Hamilton County. We applaud Messer and Terrex for committing to meet The Port's goals for number of jobs and wages with an advanced manufacturer at the site."
The project team for the development also includes BHDP Architecture, Colliers International and Fifth Third Bank.
A STRATEGY TO REPOSITION FOR HIGHEST & BEST USE
There is strong interest in locating in Hamilton County by regional and national manufacturers – but the region often cannot respond to these projects because it lacks an inventory of qualifying sites. As a response, The Port Board of Directors in 2015 unveiled a bold plan to drive economic growth through a strategy to redevelop 500 acres of underperforming industrial real estate to attract advanced manufacturing and create higher-wage jobs.
In July 2016, The Port purchased the 19-acre former Cincinnati Gardens property located on Seymour Avenue. The Port demolished the Cincinnati Gardens, remediated and prepared the site for new investment, completing the work and creating three parcels at the site in 2018. The two additional development-ready parcels at 2275 Seymour (7.5 acres) and 2250 Seymour (5.9 acres) are listed with Colliers International for advanced manufacturing operations. The City of Cincinnati and JobsOhio helped fund the repositioning of the 19-acre site.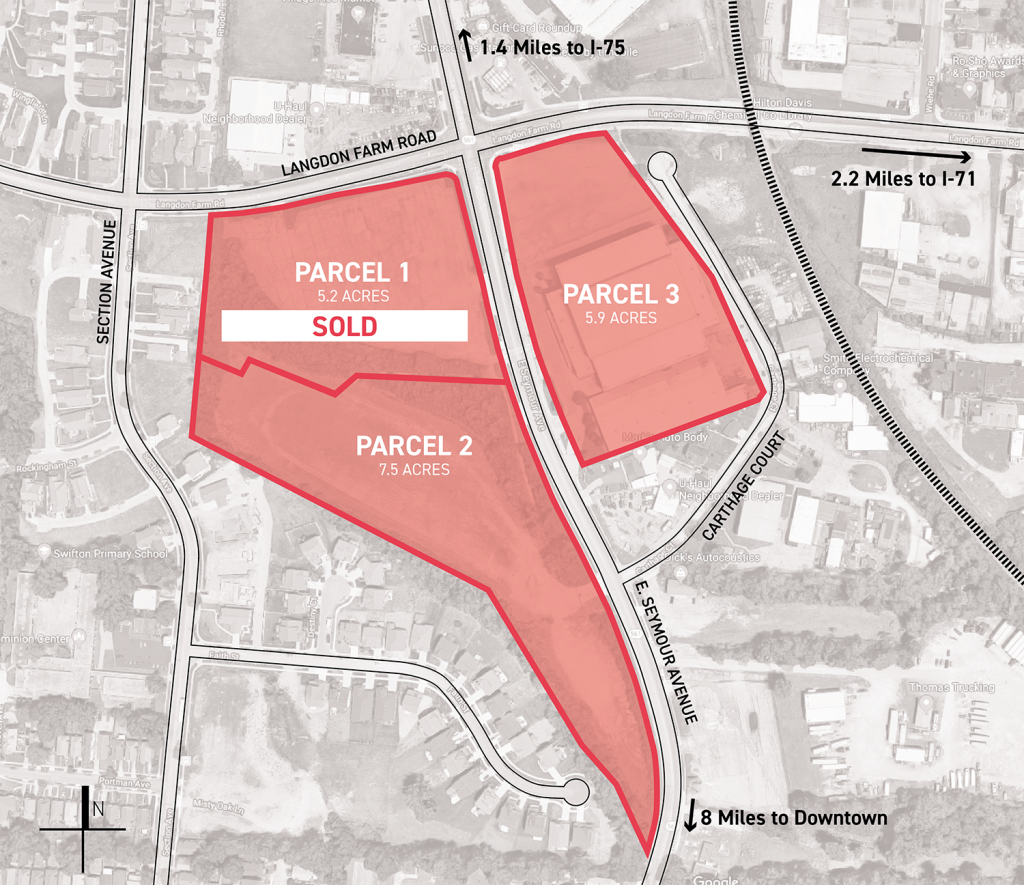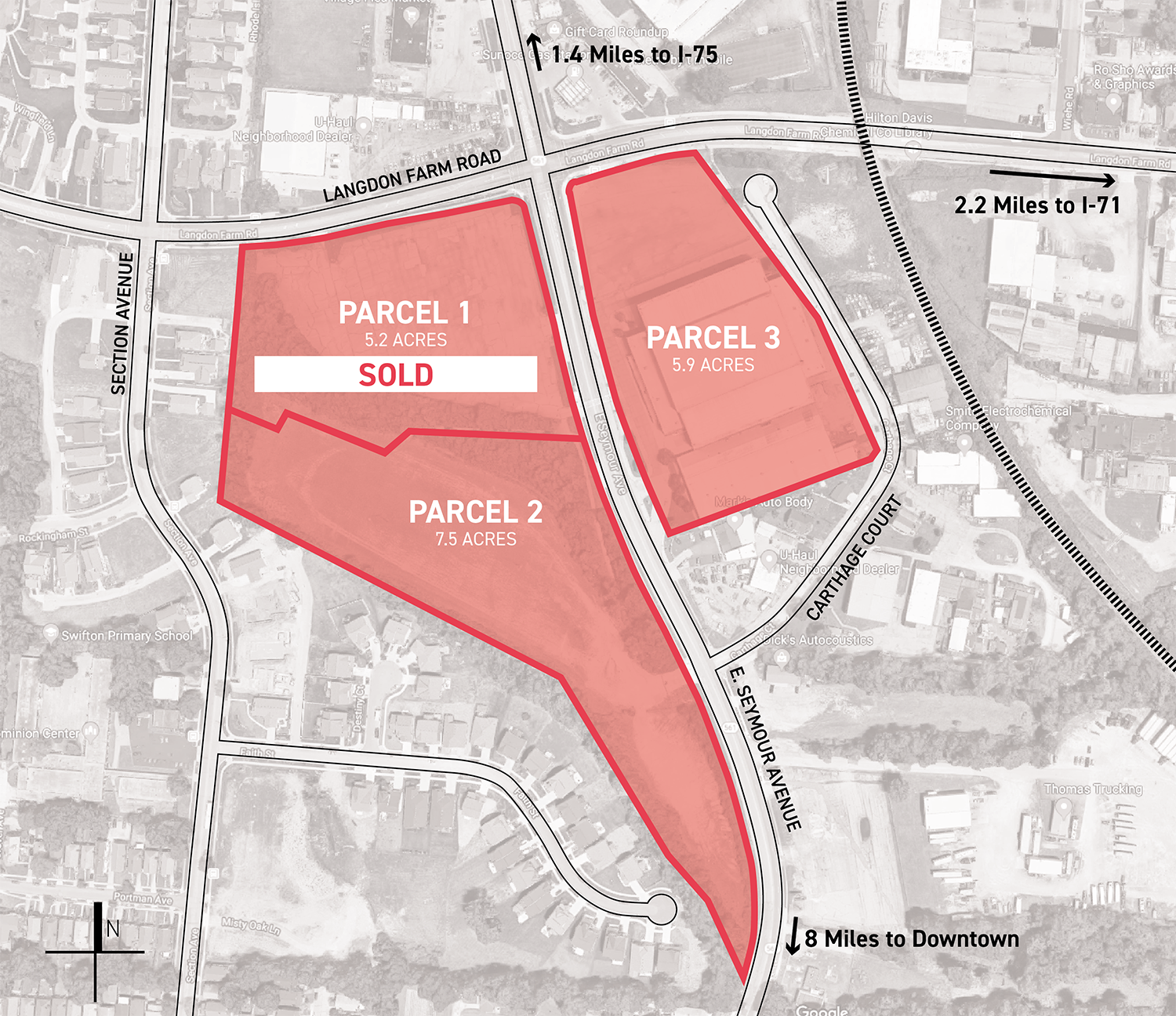 "The Port strategically invests in blighted and underproductive properties with the goal of bringing them to a higher and better use – to fuel economic vitality in Hamilton County," according to Charles Luken, The Port Board Chair. "The building that Messer Construction will develop is ideal for the type of jobs we're aiming to create for the residents of our community through our industrial revitalization strategy."
The Port has invested in real estate projects to bring new commercial development to Bond Hill and Roselawn. Through a comprehensive strategy, The Port works to re-establish commercial districts in focus neighborhoods and is currently redeveloping the Bond Hill Business District to attract local retail, restaurant and arts entrepreneurs.
From 2012 – 2018, The Port has invested $18.1MM in Bond Hill and Roselawn, leading acquisition and repositioning of more than 60 acres in Bond Hill, and more than 20 acres in Roselawn, following community priorities detailed in the BH + R Plan formalized in 2016.
---
About The Port
The Port of Greater Cincinnati Development Authority (The Port) is a quasi-public agency that is the principal real estate development and finance agency serving Hamilton County and the City of Cincinnati. The Port both initiates development and manages projects on behalf of local governments and private institutions to improve property value and promote job creation. Visit cincinnatiport.org for more information.
About Messer Construction
Messer Construction Co. is a construction manager and general contractor, providing leadership for complex, commercial construction projects in the Aviation, Health Care, Higher Education, Industrial, and Science and Technology market segments. An employee-owned company, Messer's transformational investment in its people, communities and innovative building solutions has enhanced the landscape of 10 regions throughout the Midwest and Southeast in which its employees live and work. A local builder with national resources and expertise, the company has delivered value for more than 85 years through quality construction and client experiences, taking care to both exceed customer expectations and build long-term relationships. Visit www.messer.com for more information.
---
CONTACT: Gail Paul, VP Communication Strategy
The Port – Cincinnati, Ohio
513.632-3832 (o); (513) 379-8153 (m)