How young professionals can get started early in real estate and on the road to wealth generation
Getting started in investing, buying a home, building your nest egg: all of this can sound daunting when you're just getting started, but starting early is key to building wealth. Mike Smith, founder of Ironsmith Development, LLC, is focused on providing support and resources aimed at connecting African American residents with redevelopment and entrepreneurial opportunities with the goal of expanding the creation of net worth through real estate. The Port has partnered with Mike and Ironsmith Development to continue to bring together resources, education, and best practices for community-based developers and investors getting involved in the real estate world.
Drawing on his extensive background in both real estate development and banking, Mike shares some best practices on what young professionals can do today that will help them achieve their financial goals.
---
Although there are various thoughts and theories on accumulating wealth, there are a few practices that if young professionals stay consistent and disciplined with, will lead to wealth accumulation.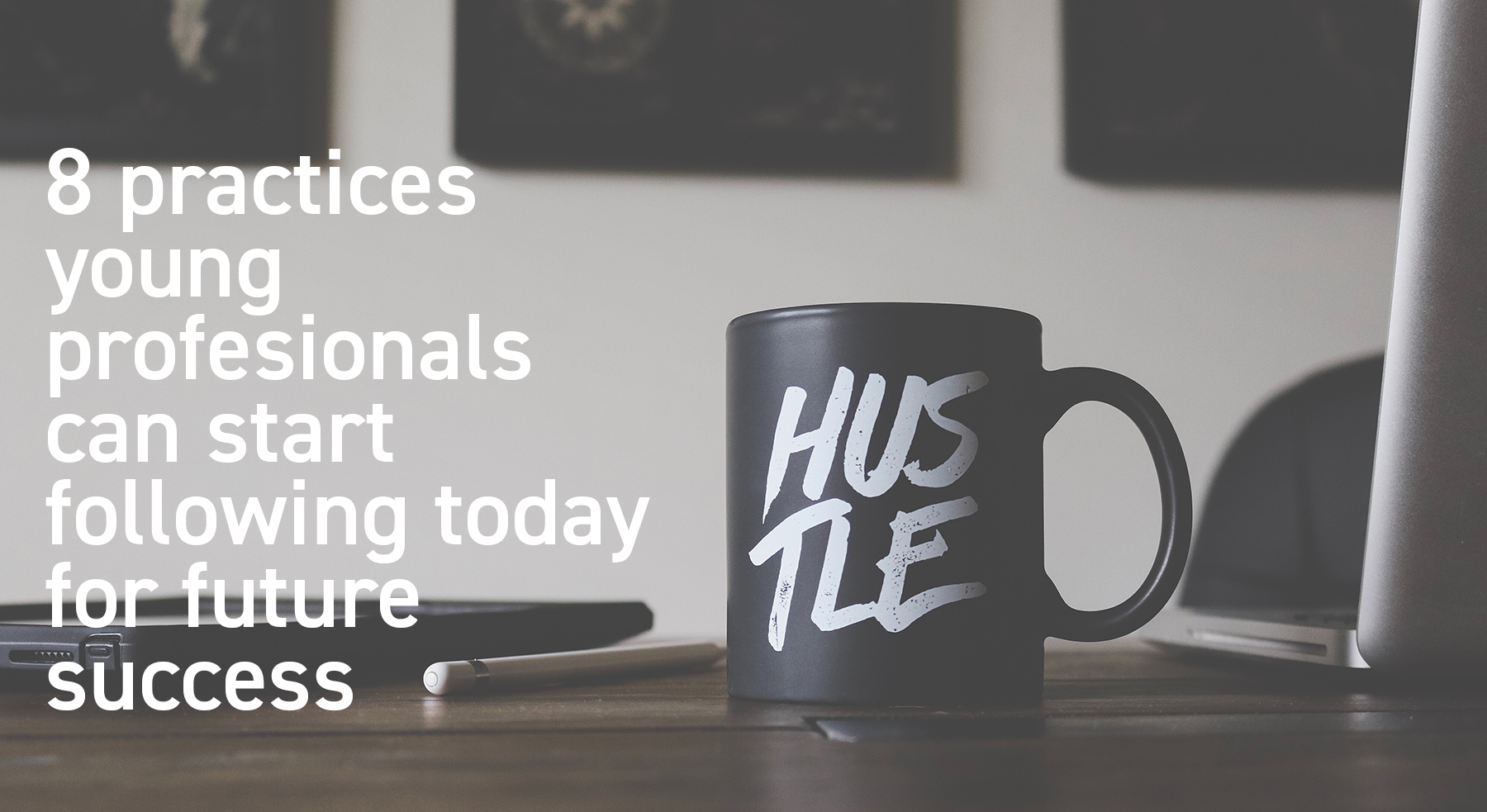 PARTICIPATE IN YOUR COMPANY'S 401K IMMEDIATELY
As soon as you get through orientation, sit down and set up your contribution to your 401K.

Make certain that you contribute at least as much as your company will match. For example, if your company will match up to 4%, make sure your contribution is at least 4%.
SET WEALTH GOALS AND WRITE THEM DOWN
Goals, when written down, become a plan. Outline your short-term and long-term goals.

Set goals that include real estate, investing in the stock market, self-improvement, and good health.

Goals should include what should be accomplished in your 20's, 30's, 40's, etc.

Include in your plan a vision for a day where your side hustle (real estate)  becomes your real job and your "real job" is just a host for your insurance, and an income generator to invest in more real estate and the stock market. As soon as you can…. have a job and a hustle.

Your plan should have multiple income streams at some point.

An immediate short-term goal should be to save enough for a down payment on your first real estate purchase. Shorten the time you give away in paying rent to someone else.

Run a 5k, half or full marathon or participate in some other physical challenge.  The training and feeling of accomplishment breeds confidence and can help with focus; both are needed to become a high achiever.
Goals, when written down, become a plan. Outline your short-term and long-term goals. An immediate short-term goal should be to save enough to have a down payment on your first real estate purchase. Shorten the time you give away in paying rent to someone else.
FIND A MENTOR WHO HAS DONE (OR IS DOING) WHAT YOU WANT TO DO
Someone who has walked the path you want to be on can point out roadblocks, obstacles, and let you know when you should detour.

You will also be able to run ideas and opportunities past them.

This person at some point will share their Centers of Influence with you.
MAKE YOUR FIRST HOME PURCHASE A MULTIFAMILY 
A multifamily purchase will allow a portion of the proposed rents to be counted towards your cash flow for purchase, which can help you to qualify for a loan. For example, purchasing a four-family building will allow for 75% of the proposed rents to be used when underwriting your request. 

Rental income from your tenants in your multifamily can help pay a portion or possibly your total mortgage payment.  

If you are under 30 years old, think about how many of your friends that you hang out with every weekend that are renting. Buy a multifamily and rent to them!

Once you acquire an investment property: In the beginning, you will have to call vendors to repair various things in and around your property. Use this as a paid tutorial. Follow the contractor around and ask questions to learn and save money. The next time that same repair needs to happen, you may be able to repair it yourself.
SURROUND YOURSELF WITH FRIENDS WHO HELP KEEP EACH OTHER ACCOUNTABLE
This will help you in your efforts as these folks will also be focused on making their money work for them. They will be on a budget, they will be constantly looking for real estate opportunities, and will help to keep you on track for your goals!

Folks that constantly seek success and improvement are motivating. Iron sharpens Iron. 
FOCUS ON PERSONAL DEVELOPMENT
Remember that your main goal is to eventually get to the point where your "real job" becomes your side hustle. Personal development will help you with moving up in your career which leads to salary increases. The more money you make, the more money goes into your 401k, and the more discretionary income you have to invest in real estate. 
COMPLETE A PERSONAL FINANCIAL STATEMENT
Once a year, complete a Personal Financial Statement (PFS). Whenever you go to a financial institution to secure debt, you will have to complete a PFS, so familiarize yourself with the tool and understand its value. Also, if you complete one annually, it will show you how you have increased your net worth year over year. You will also see how debt impacts your growth.

Over time you will see what assets have the greatest contribution to your net worth. Those items will be your 401k, marketable securities, and real estate investments - including your home purchase.
SAVE TO INVEST
Find and utilize a platform, application, etc. that will help you save and invest regularly.  This can be through payroll deduction or a system that allows you to save through your everyday spending habits, such as Acorns.
RESOURCES, READING & REFERENCE MATERIAL