Hamilton County Landbank receives funding to stabilize historic West End structures
Nonprofit lenders IFF and Cincinnati Development Fund approve a $2,000,000 loan to The Landbank for its work in Cincinnati's West End neighborhood
---
IFF's Uhl: "The West End community must retain its roots."
CDF's Golliher: "Redevelopment that aligns with West End priorities is vital – this is a step forward."
---
(CINCINNATI, OH) February 28, 2019 – The Hamilton County Land Reutilization Corporation (Landbank) announces a new partnership with mission-driven lenders IFF and Cincinnati Development Fund (CDF) that funds the Landbank's acquisition and stabilization of historic properties in Cincinnati's West End neighborhood, with a focus on properties that are vacant, abandoned, and tax-delinquent.
With these funds, The Landbank will acquire and stabilize historic structures to reposition them for future equitable redevelopment. The $2,000,000 fund finances up to 70% of project costs for these endeavors and provides much-needed capital for transforming blighted West End properties into stable housing and businesses.
"Basic stabilization and control over blighted, vacant and abandoned structures is the crucial starting point to getting a property back into productive use," said Jessica Powell, Vice President of the Landbank. "Without our intervention, blighted properties will continue to deteriorate, remain tax delinquent, or be acquired by speculators. We are thrilled to be joined by two high-performing community development financial institutions who are fostering our work to promote vibrant neighborhood-serving development."
The West End comprises 525 acres located just west of Cincinnati's Over-the-Rhine neighborhood. It is an historic and culturally rich neighborhood that has suffered from disinvestment for years. The backdrop of the Landbank's efforts in the West End took off in 2018, when it identified, with the support of the community, the West End as a focus neighborhood to receive holistic redevelopment and community-driven property strategies.
---
The Port, which manages the Landbank, is a public, mission-driven development finance and real estate agency that is active in the West End. In October 2018, The Port entered into a memorandum of understanding (MOU) agreement with Seven Hills Neighborhood Houses (SHNH), the neighborhood's lead community development corporation (CDC). The MOU establishes a framework for how the organizations will work together to revitalize the neighborhood. This includes commissioning a housing study to assess how new development – the FCC soccer stadium – will impact the community. Upon completion of the neighborhood housing study in mid-2019, the Landbank will work to reposition stabilized properties in consultation with SHNH, the neighborhood's long-time advocacy agency.
'A THRIVING AND INCLUSIVE NEIGHBORHOOD'
According to Chris Uhl, IFF's Executive Director for the Eastern Region, The Port's West End Structures Stabilization efforts advance IFF's mission as a CDFI to align capital with justice.
"Development without gentrification is always a major challenge that we keep top of mind. We are so glad to be working with many local partners to make sure the West End community retains its roots as it grows into a thriving and inclusive neighborhood," Mr. Uhl said.
Jeanne Golliher, President and CEO of CDF, said, "CDF is proud to join IFF and support The Port and Landbank's neighborhood development work in the West End. CDF has invested in many of Cincinnati's urban neighborhoods to bring communities like Over-the-Rhine and Walnut Hills back to life with residents and new businesses. We trust The Port's commitment to redevelopment that aligns with West End priorities. This is a vital step forward."
According to Laura Brunner, The Port's President and CEO, "Our goal at The Port is to work together with SHNH and through the Landbank's tools to revitalize the West End without displacing legacy residents. We want to provide opportunities for West End residents to contribute to and share in the development that FC Cincinnati's investment brings."
---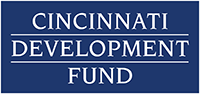 About Cincinnati Development Fund (CDF)
Cincinnati Development Fund (CDF)'s mission is to provide innovative real estate financing for projects that strengthen low-income neighborhoods and improve lives. CDF offers catalytic funding in low-income neighborhoods for acquisition, stabilization, predevelopment, construction and permanent loans for purposes including affordable housing development, job creation, energy efficiency, storefront repopulation, non-profit and community facilities, equity bridge loans and healthy food financing. More information is available at www.cindevfund.org.
---

About Hamilton County Landbank
The Hamilton County Land Reutilization Corporation (Landbank) focuses on returning blighted, abandoned or foreclosed commercial and residential properties to tax-productive use. More information is available at www.hamiltoncountylandbank.org and cincinnatiport.org.
---

About IFF
IFF is a mission-driven lender, real estate consultant, and developer that helps communities thrive by creating opportunities for low-income populations and individuals with disabilities. Since 1988, IFF has provided $701.6 million in flexible, affordable financing to nonprofits serving a variety of sectors – affordable housing, health care, education, community development, and more. These investments have leveraged $2.3 billion and impacted communities by creating more than 5,000 child care slots, 46,000 charter school seats, 256,000 new patient visits, 7,000 units of affordable housing, 2,000 beds at supportive housing agencies, and 66,000 full- or part-time jobs. More information is available at www.iff.org.
---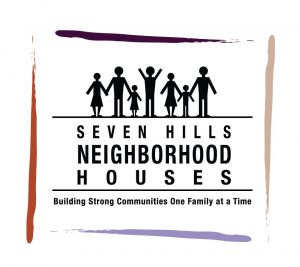 About Seven Hills Neighborhood Houses (SHNH)
SHNH is a non-profit community development corporation (CDC) that serves residents of the West End neighborhood of Cincinnati. Founded in 1961 with the merger of the West End's Findlay Street Neighborhood House and the East End's Riverview Neighbors House, SHNH has served individuals for 50 years. It is a one-stop social service agency offering a wide array of client-driven services. As a partner and a catalyst for change, SHNH provides opportunities and leverages its resources to address the evolving needs of the West End neighborhood in a way that strengthens families, children, seniors, and individuals. More information is available at www.7hillsnh.com.