Centennial Industrial Park at Reading
An Advanced Manufacturing Park in Greater Cincinnati
The Port of Greater Cincinnati Development Authority (The Port) will begin asbestos abatement and remediation efforts as the next stage of development on the former Dow Chemical plant site in Reading, Ohio. The public is invited to review the details on the asbestos abatement project, provide comment or submit questions via the link below. The Port acquired the 25-acre property in 2019 as part of its industrial revitalization strategy to repurpose existing land to attract advanced manufacturing companies to the region.
25-ACRE CENTRALLY LOCATED SITE
Coming soon. This 25-acre site is rail adjacent, zoned industrial, and located within one mile of I-75 in centrally located Reading, Ohio.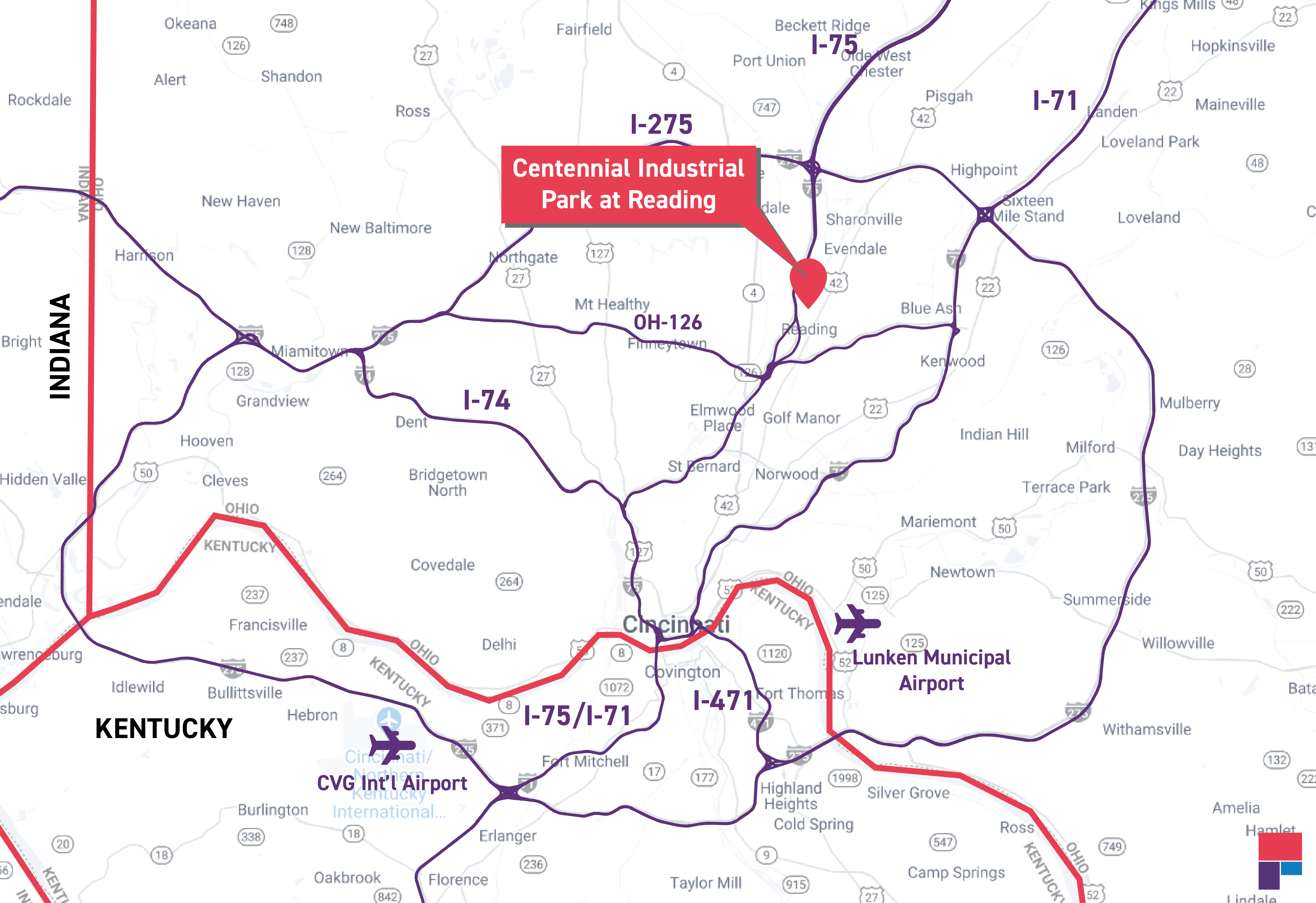 ACRES:
---
25
ZONING
---
Industrial
JURISDICTION
---
City of Reading - Hamilton County, Ohio
CONTACT
---
Anuroy Vyas, The Port
513.621.3000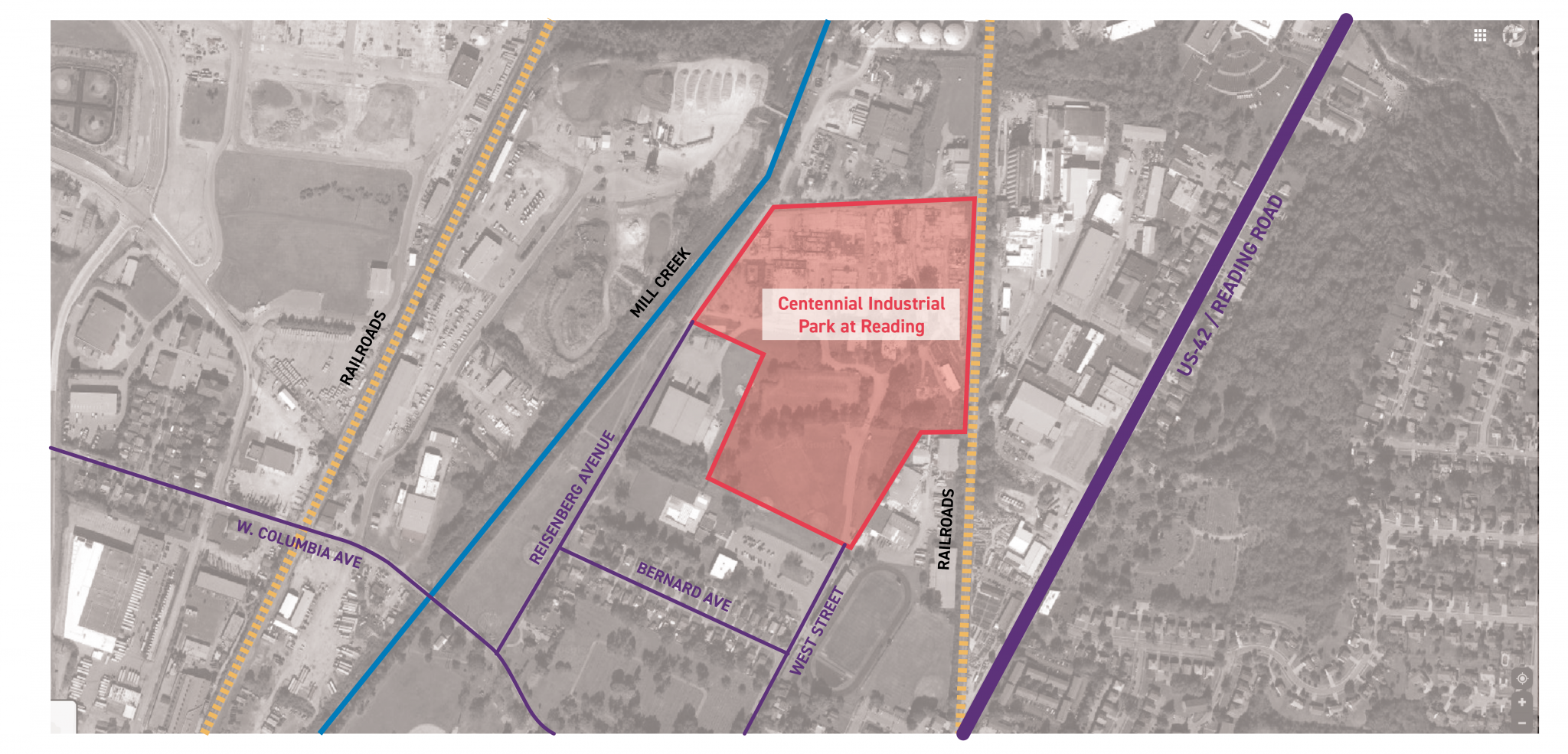 ADDITIONAL SPECIFICATIONS
RAIL ACCESS
---
Rail Adjacent
DISTANCE TO MAJOR 4-LANE HIGHWAY AND/OR INTERSTATE
---
Interstate 75 - 1.1 Miles
Interstate 71 - 4.6 Miles
State Route 42 - 0.5 Miles
Ronald Reagan Highway - 1.6 Miles
Norwood Lateral - 5.8 Miles
DISTANCE TO AIRPORTS
---
Greater Cincinnati / Northern Kentucky International Airport (CVG) - 25.2 Miles
Lunken Airport (LUK) - 11.6 Miles
LABOR FORCE - CINCINNATI METRO
---
Over 1.1 Million