MidPointe Crossing is 25 acres and publically owned by The Port, which managed the demolition and remediation of the previous structure, a large retail mall. The site also includes 1891 and 1981 Seymour Avenue. The property is on the SE corner of the intersection of Reading Road and Seymour Avenue, two major thoroughfares in the city of Cincinnati. MidPointe Crossing is 1 mile east of Interstate 75 and 1.5 miles north of the Norwood Lateral which connects I-75 and I-71. The site is centrally located in the Cincinnati-Middletown metropolitan statistical area (MSA) with a population of approximately 2.2 million people. It is six miles from Downtown Cincinnati and approximately 22 miles from the Cincinnati-Northern Kentucky International Airport. MidPointe Crossing is not located within a floodplain. It is zoned GC-A General Commercial. Daytime employees within 3 miles exceeds 75,000.
FEATURES:
---
Central location in the Cincinnati MSA less than 1 mile from I-75 and 1.5 miles from the Norwood Lateral providing connectivity to the rest of the region
The Seymour / Reading Road corridor has seen over $270 MM in new investment including 300 new homes, new schools, recreational facilities, and religious institutions
Regional Employment Center of 75,000 daytime employees
Concentration of $2.5 B in buying power currently underserved by retail such as groceries and department stores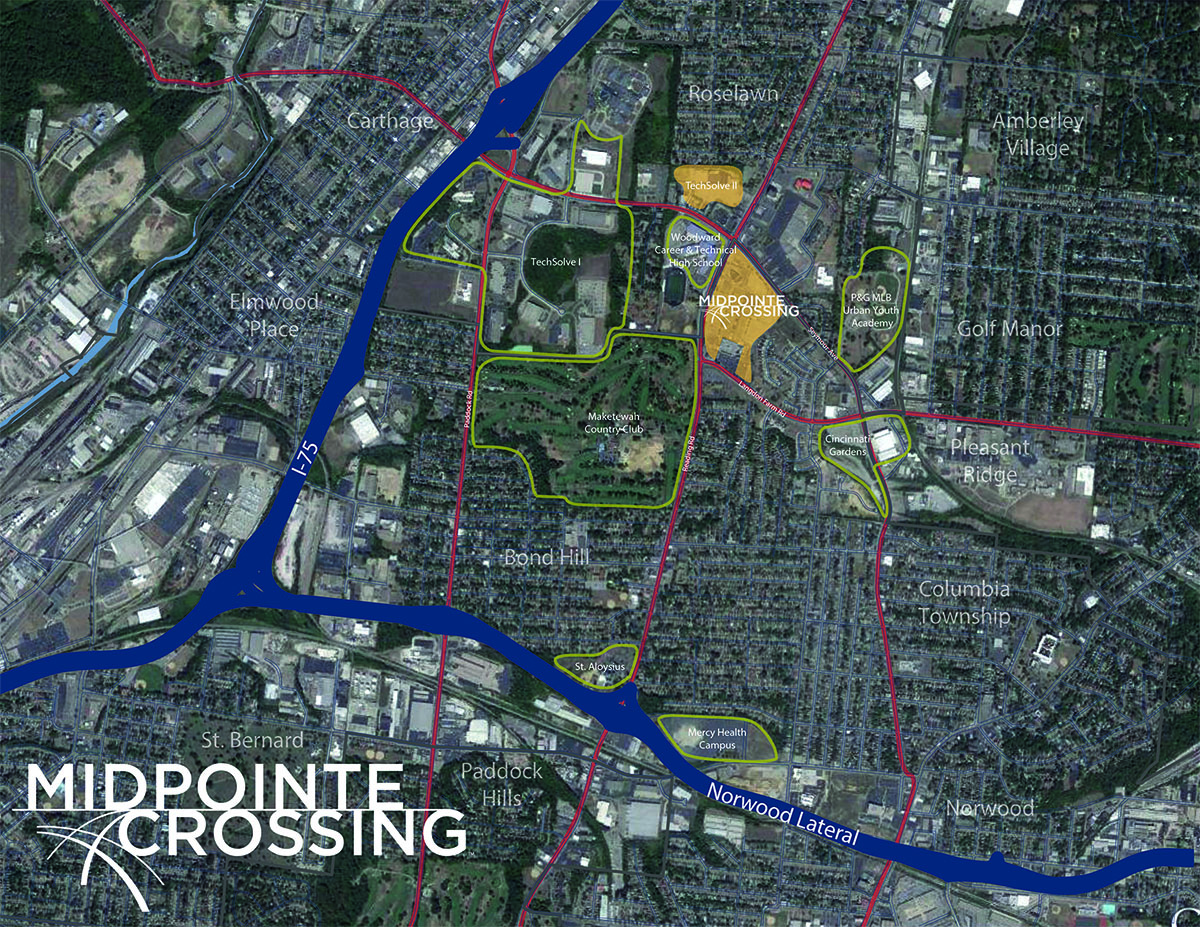 SPECIFICATIONS:
---
25 acres (divisible)
Office and Retail
1 mile to I-75
7.5 miles from the Central Business District
21 miles to CVG International Airport
SITE DETAILS:
---
FEMA Flood Zone Designation X
Percent of Site in Wetlands: 0
Percent of Site in Flood Zone: 0
UTILITIES:
---
Electric Service: Yes
Electric Service Provider: Duke Energy
Gas Service Provider: Duke Energy
Water Service Provider: Greater Cincinnati Waterworks
Sewer Service Provider: Metropolitan Sewer District
CONTACT:
---
VP Commercial Development, The Port
Senior Director, Cushman & Wakefield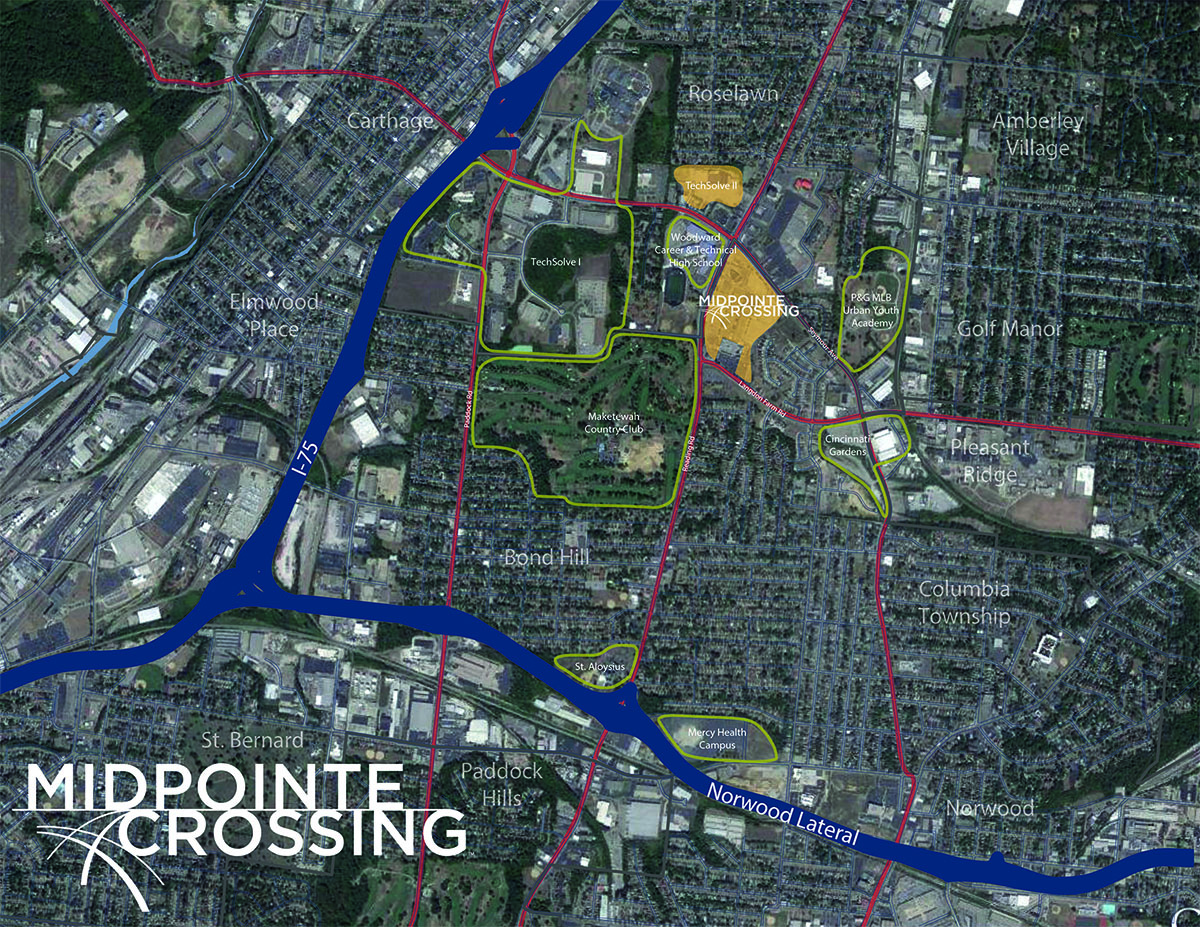 Interested in this Property? Then let's Talk!