All in this together for a stronger Cincinnati Region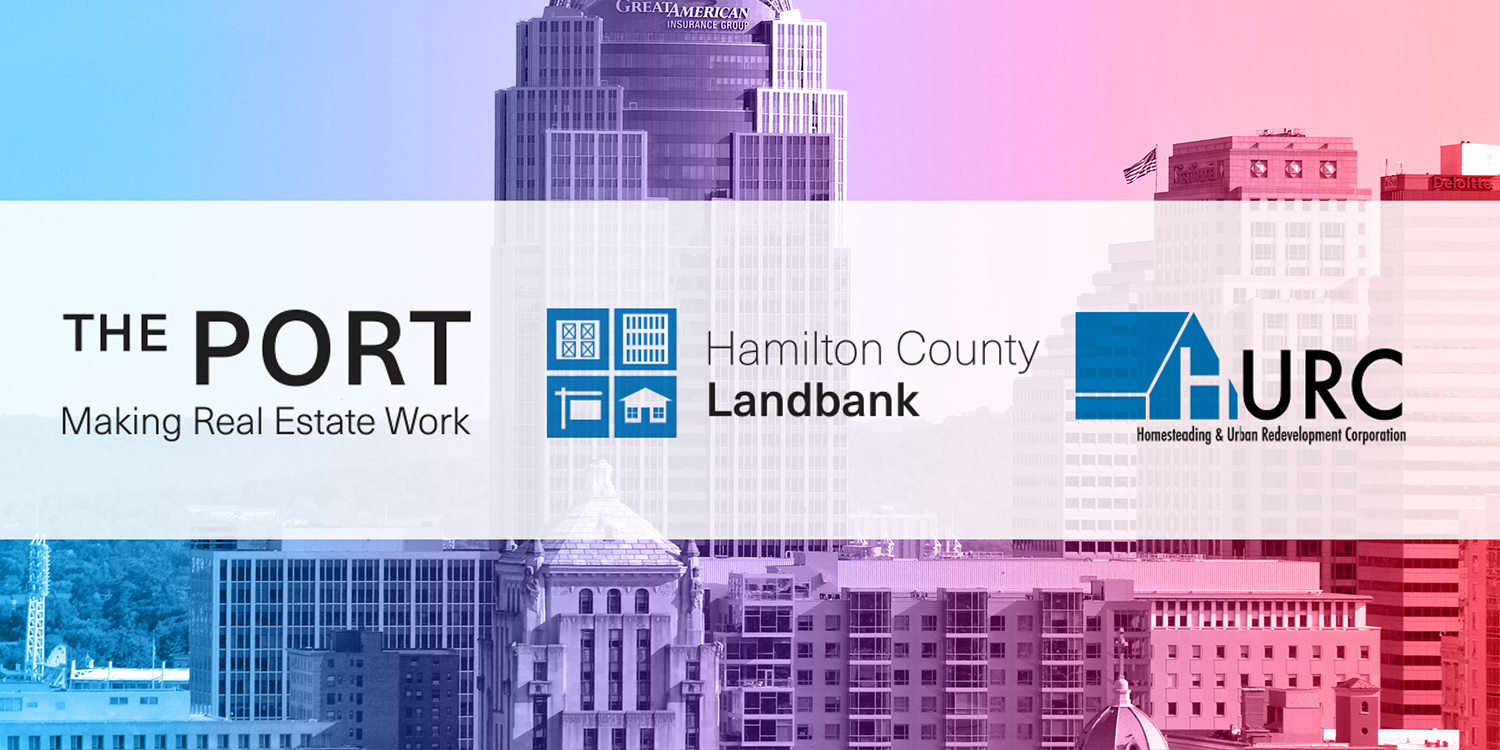 The Port is open for business and continuing to work on our core mission of making real estate work for everyone in Hamilton County. We are also working closely with our partners to provide assistance and support as we all navigate these uncertain times to help communities and organizations come out of this crisis stronger.
We all have a role to play, and we believe that our strategic, creative, talented team is well-positioned to help our community weather this storm and reposition the Cincinnati Region for the future.
Some of the work we are doing to aid our region through the current climate includes:
Keeping people working: 
Unemployment predictions now range between 20 - 24%. We have kept our job sites open, and our team has adapted our development practices to keep our contractors safe. We estimate that we have had more than 140 people working at our job sites across all business lines. We have always been proud of our commitment to growing small, women, and minority-owned businesses, who, in turn, have high numbers of minority and disadvantaged employees. We continue to provide predictable purchasing volume, prompt payments, and mentoring when asked. It has been essential for us to provide stability to these companies during these challenging times.
Maintaining Access to Capital to Keep Transformative Projects in our Region Moving Forward:
The Port is continuing to support development and to provide financing resources through our Public Finance practice. Our board continues to approve funding to support projects, and providing tools to keep projects moving, maintaining critical access to capital. We've issued over $155MM in financing in 2020 to date, and our board has approved six financing projects since March. These transformative projects provide temporary construction jobs as well as permanent job creation, investment in our communities, and economic growth.
Providing Support to Small Businesses and Nonprofits:
We continue to work closely with small businesses and nonprofits who lease space from us to provide rent relief options. As shutdowns diminish or eliminate revenues, alleviating the stress of rent is one small way we can help small businesses as they weather this crisis.
We will continue to work closely with our partners in communities, the City, the County, and the private sector to assess how our tools and resources can be helpful and how we can proactively take steps to position our region for success in the future.
Reshoring industrial operations:
Over the course of this crisis, companies have realized that America needs to control its supply chain. From industrial parts to face masks, more of what we need should be made here. Our Industrial Strategy, holdings, relationships, and expertise position us well to be a partner in bringing companies, capital investment, and well-paying jobs to our region. We will be aided in this process by a recently awarded $800,000 U.S. EPA Brownfield grant which will help us cleanup and unlock vital industrial real estate in our region's communities.
Developing housing:
The Affordable Housing Alliance (AHA) released survey results and recommendations for the mitigation of the impact of the COVID 19 crisis. One of the recommendations was to "Maintain Business as Usual for Construction" due to the significant affordable housing deficiency. And that is what we are doing. We have not slowed down our affordable housing efforts. Since February, we have completed four affordable homes, sold five, and kept fifteen Cincinnatians employed with our affordable housing strategy alone.  In market-rate construction, we have had 40 more contract employees at work. Demand continues for safe, quality affordable and market-rate homes in our region.
Supporting municipalities and putting blighted and vacant properties back to productive use:
We are acutely aware that one of the goals to weathering this crisis is to keep families in their homes – to avoid properties ever reaching the need for landbank ownership. We have tools and expertise to partner with existing agencies to identify preventative measures as it relates to tax delinquency and other strategies. As the COVID-19 crisis evolves, we anticipate that more investor-based properties will become distressed, blighted, and eventually vacant – and that we can be a resource if this occurs. We have the framework in place to mitigate the anticipated fallout and municipal strain from vacancy, blight, and abandonment.
As we continue to find ways to help during these unprecedented times, The Port team is all in for a stronger Cincinnati Region.
Stay safe, healthy, and hopeful,
The Port Team