Land Banking
Returning Vacant Properties to Productive Use

The Hamilton County Land Reutilization Corporation was established in 2011, and placed under The Port's operational management. This relationship has proved to be a smart, efficient shared services model – strengthening regional revitalization through removing blight and preparing sites for redevelopment.
County land banks were created to accomplish four statutory purposes:
1. Facilitate the reutilization of vacant, abandoned, and tax‐foreclosed real property;
2. Efficiently hold and manage vacant, abandoned, or tax-foreclosed real property pending its reutilization;
3. Assist entities to clear the title of property and assist with coordinating and assembling properties; and
4. Promote economic and housing development in the county or region.
What sets the Landbank apart from other land and property holding companies is its mission-based approach to revitalizing vacant properties. As a public agency, the Landbank focuses on finding not just purchasers for its property, but end users with a plan for the property that will benefit the larger community. The Landbank works with residents, rehabbers, developers, governmental entities, and community partners across Hamilton County.
"Hamilton County Land Bank financially supports local community leadership development efforts in four neighborhoods that are ripe for revitalization and have an emerging civic leadership that is eager to guide decisions around revitalization and redevelopment."
Greater Ohio Policy Center
Passion for Neighborhood Leads to Rehab of Multiple Homes in Cumminsville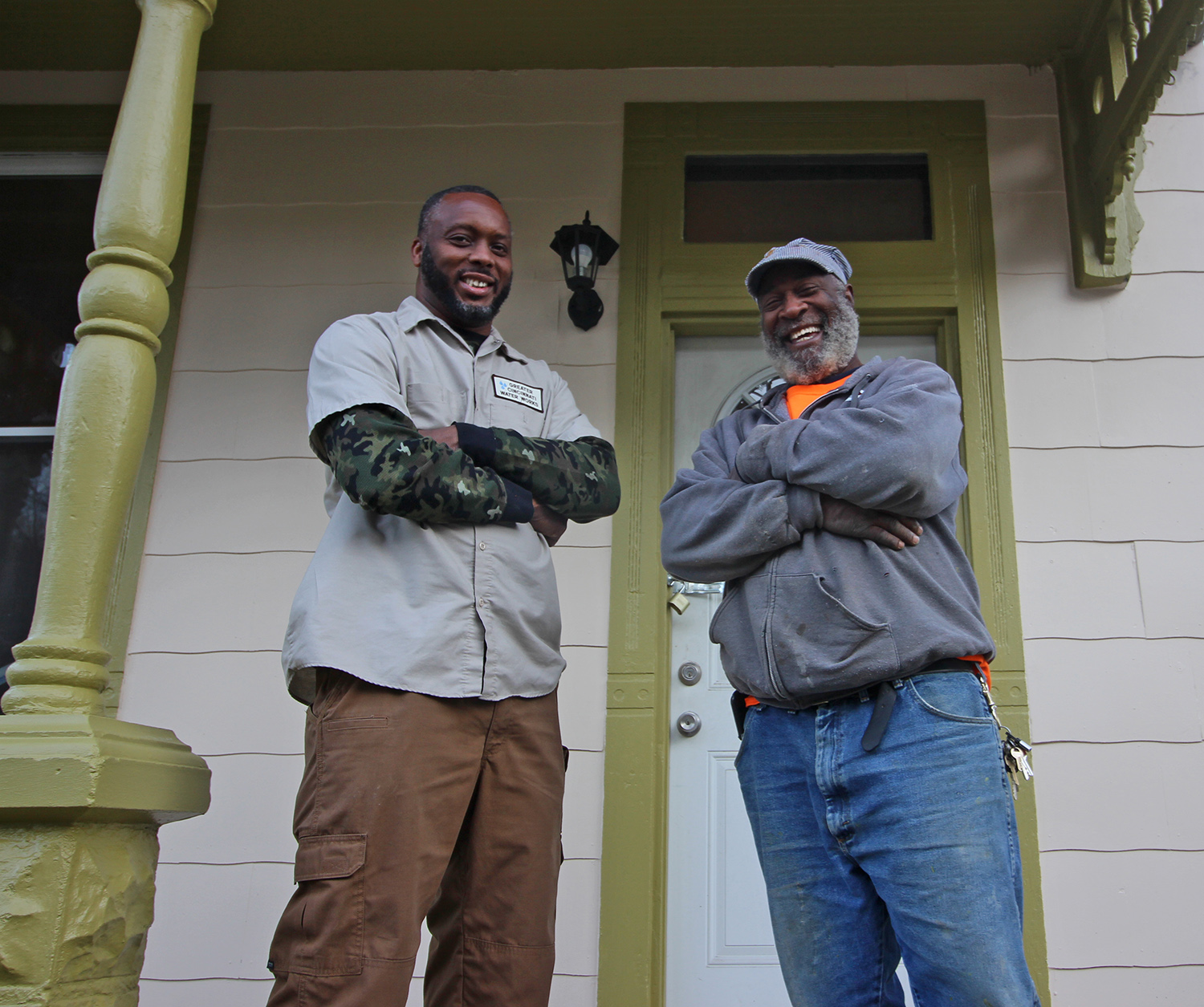 Milton Davis is a lifelong resident of Cass Avenue. He's watched many homes on the street deteriorate and get torn down after the Great Recession and foreclosure crisis. In 2016, he decided he wanted to do something about it.
Interested Parties can Acquire Property through the Following Programs:
Lot-to-Yard
Gardens and Greens
Single-Family Rehab and Lot Development
Multi-Property / Multi-Unit / Commercial Development
Community Partner Program
Local Government Development Program
Strategic Investment
REACH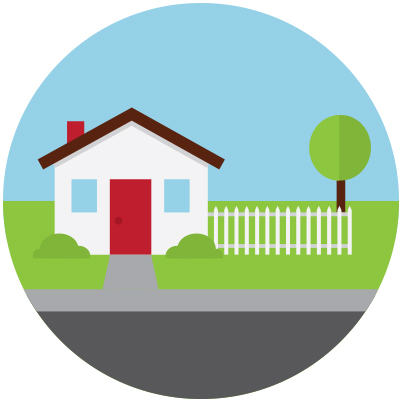 Homeowners can purchase property adjacent to their own to incorporate into their yard.
Single-Family Rehab and Lot Development
Multi-Property / Multi-Unit / Commercial Development
Community Partner Program
Local Government Development Program
Additional Landbank Programs and Tools
NIP – The Neighborhood Initiative Program (NIP) is administered by the Ohio Housing Finance Agency (OHFA). Launched in the wake of the foreclosure crisis which left neighborhoods across the state riddled with abandoned properties, NIP makes available funds specifically allocated to demolition of these structures to stabilize property values in hard-hit neighborhoods. Only structures which are vacant, owned by the Landbank, and located in a target area can be demolished under NIP.
Historic Structure Stabilization Program – The Historic Structure Stabilization program assists in stabilizing important, vacant historic buildings in order to preserve these structures for future re-use and redevelopment. The Landbank leverages external and internal funds to stabilize blighted and vacant historic structures. The Landbank has formed an advisory board made up of local preservationists and real estate professionals to assist in prioritizing the use of funds.
The Landbank acquires properties through a number of avenues. It's important to note that properties acquired by the Landbank must be vacant.
Forfeited Land List – When a property-owner does not pay his / her taxes, their property may go through tax foreclosure, and in some cases become forfeited to the State of Ohio. When this happens, the Landbank can acquire the property free of charge.
Donation – In occasions when a property owner either cannot or is no longer willing to pay taxes on their property or maintain their property, the Landbank can sometimes accept property as a donation.
Expedited Tax Foreclosure – The Landbank has the statutory power to foreclose on delinquent real estate taxes if the property is vacant. In such instances, the Landbank often takes steps to locate the homeowner and provide opportunity to come back to date on back taxes before foreclosing on their property.
Purchase – The Landbank can purchase property like any other buyer.
Nuisance Abatement – The Landbank is able to work with local municipalities to address properties that have become a nuisance to the neighborhood. The Landbank may fix these properties through stabilization or demolition of the structure on the property. The Landbank is often able to acquire the property as part of this process. The Landbank's Historic Structure Stabilization program is based on this tool.
Tax Lien Foreclosure – The Landbank occasionally purchases tax lien certificates and is able to foreclose on the lien.
High School Students Gain Real World Experience Building Homes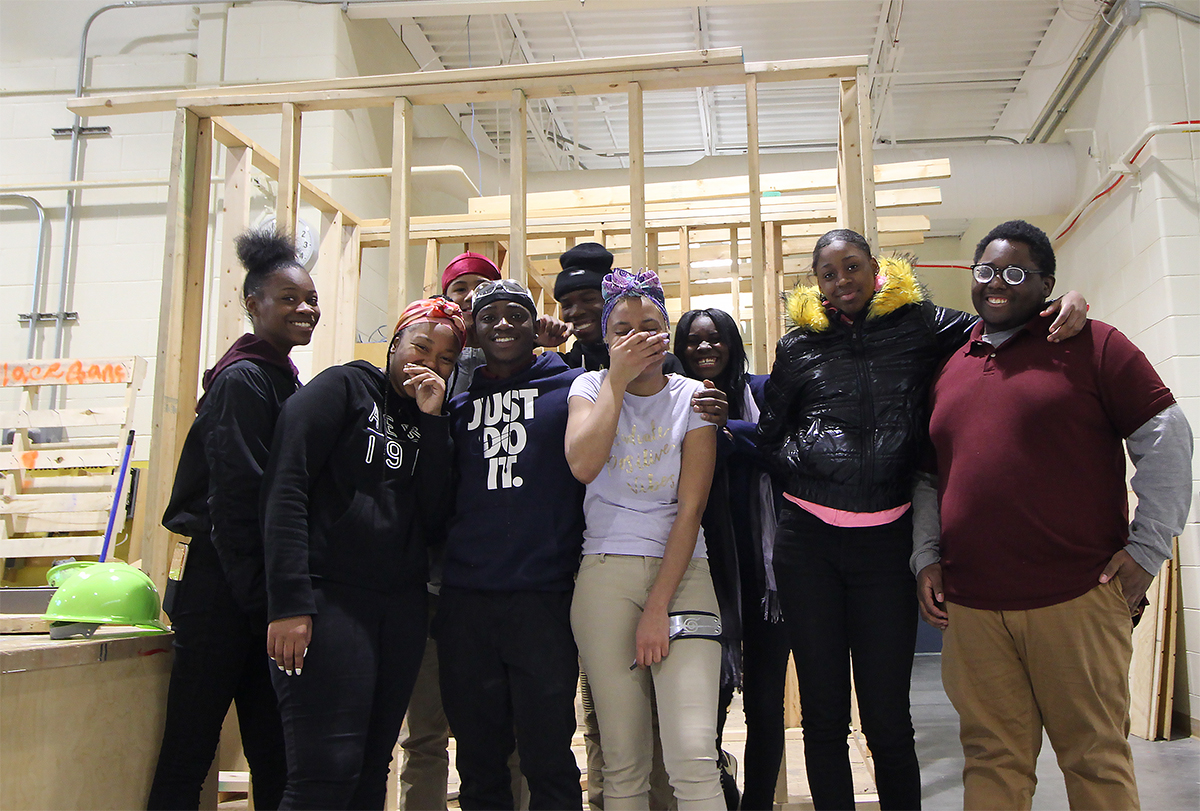 Woodward Career Technical High School students will get out of the classroom and gain real world construction experience building two single-family homes in Bond Hill when the 2018-2019 school year starts.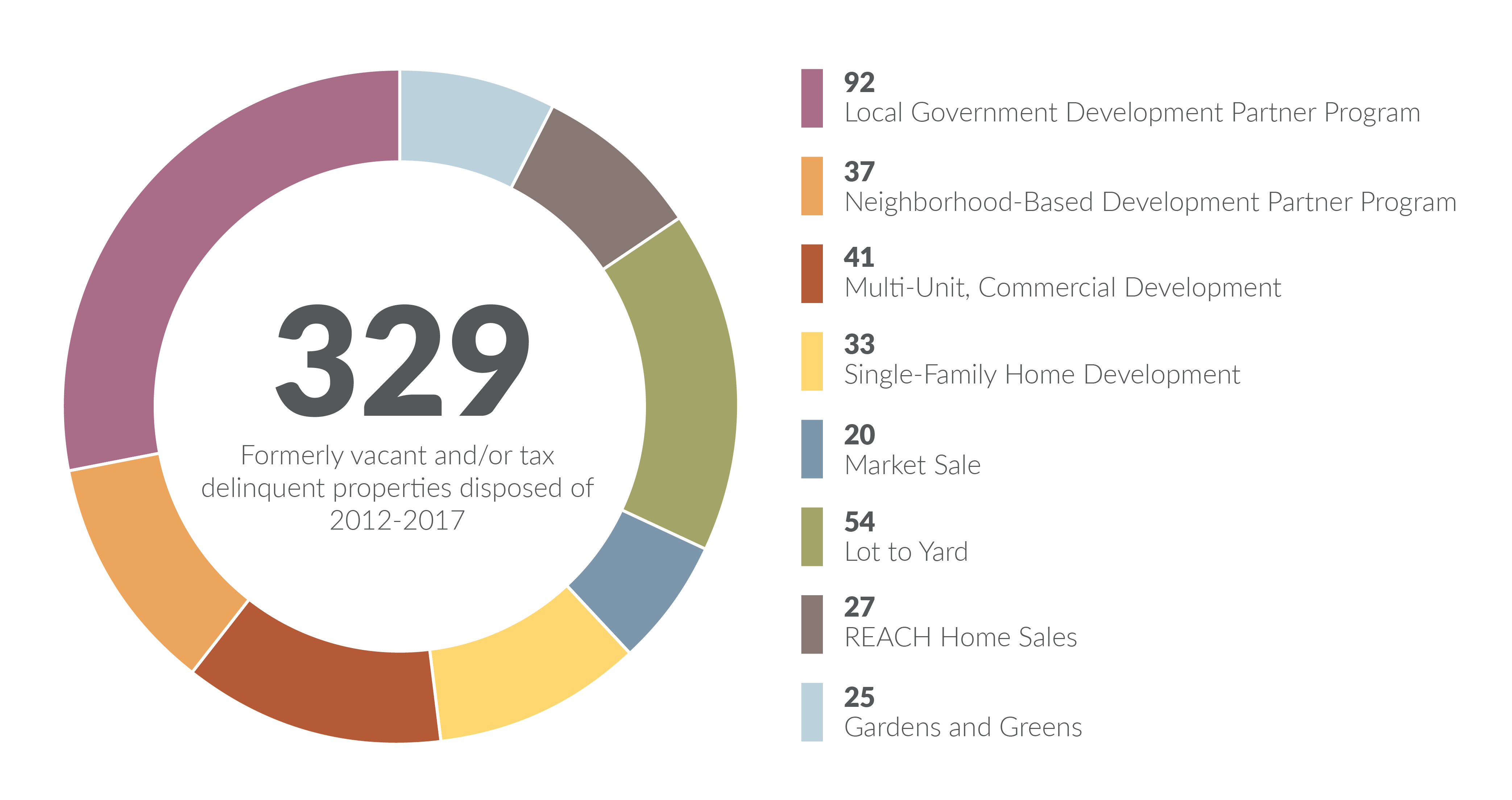 251 Blighted Vacant properties have been demolished