Reach Home Rehab
Focused Home Rehab to Jump-Start Neighborhood Redevelopment
REACH (Rehab Across Cincinnati and Hamilton County) involves a partnership between the Redevelopment Authority and the Hamilton County Landbank focused on single-family home rehabilitations in focus neighborhoods. Hamilton County has a wealth of unique neighborhoods with valuable housing stock, but due to years of neglect and disinvestment, the risk of investment is too high for the private market. Investment is done strategically at scale to create new market comps and position the neighborhood for future investment. A key tenet of REACH is it is done WITH the community and not TO the community. The goal is to create a thriving neighborhood of choice, for both new residents as well as legacy residents.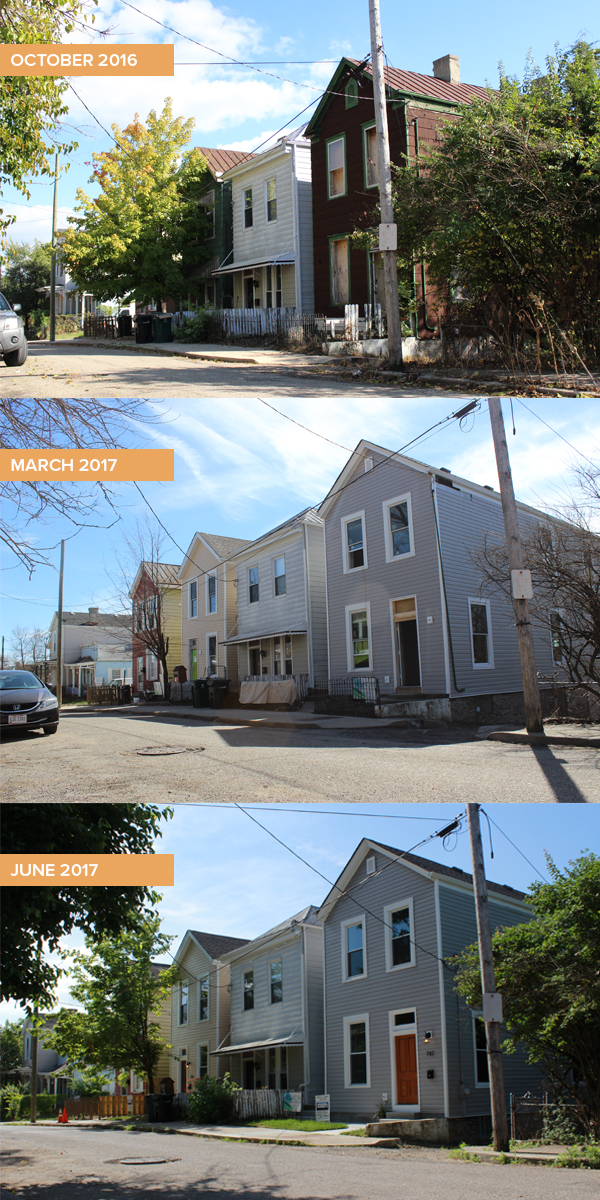 "We talked about 20 houses being redone and renovated and rehabbed and resold, and I thought, '20 houses. That's going to take forever in this neighborhood,' but we have exceeded the goal, the houses are fabulous, we have buyers actually fighting over the homes, and we're very excited in Evanston about having that program."
Sharron Moon, Evanston Resident
Evanston and Walnut Hills are the first two REACH neighborhoods, with plans to launch REACH in ten neighborhoods by 2022.
To date, we have renovated 27 homes in Evanston and, after a nine-year period of no home sales, the neighborhood has seen home prices increase by over 200%. Our focus in Evanston on St. Leger Place has resulted in six new-build homes on the street, three have sold at market rate, and several others have been rehabbed.
READ MORE
HOMES REHABBED /BUILT AND SOLD
HOMES ON THE MARKET OR PENDING SALE
REHABS CURRENTLY UNDERWAY
We expanded REACH to Walnut Hills in 2016 and have concentrated initial efforts along Morgan Street and Wayne Street near Peebles Corner and the McMillan Business District.
Our first phase involved the construction of six homes on Morgan Street - the first new single-family home built in Walnut Hills in nearly half a century.
READ MORE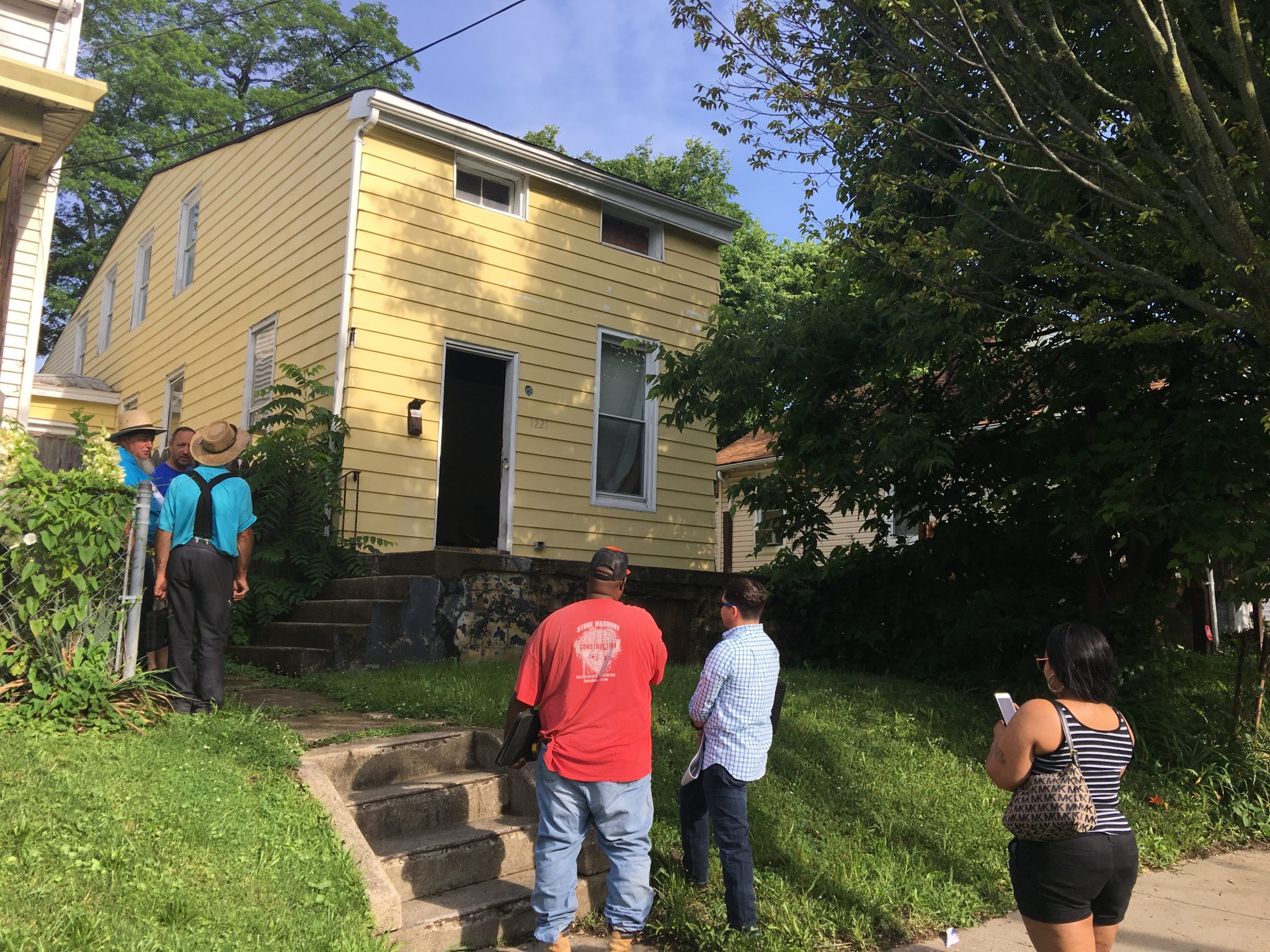 PRICE HILL
REACH is launching in Price Hill in 2018 with the rehab of ten houses scheduled to begin.
A grant from the City of Cincinnati will fund residential and commercial revitalization from Glenway to West Eighth Street. Price Hill Will is our community partner in this redevelopment initiative.
An open house for contractors was held at this home on Gilsey in June 2018.
MORE DETAILS COMING SOON
CURRENTLY AVAILABLE & COMING SOON