William "Bill" Fischer
Vice President of Community Development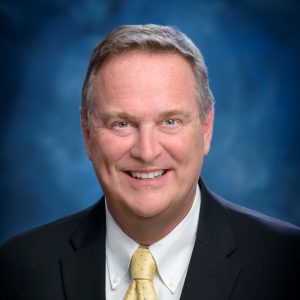 William "Bill" Fischer, EDFP, joined The Port as Vice President, Community Development in 2019 to lead the organization's outreach efforts in neighborhoods throughout Hamilton County and with real estate developers in Greater Cincinnati. He focuses on residential and commercial development, supporting The Port's goal to foster a wide range of residential housing options in neighborhoods with thriving neighborhood business districts.
Bill works closely with Jessica Powell, Vice President of the Hamilton County Landbank, to maximize The Port's work delivering holistic neighborhood revitalization strategies. Together, they work to repurpose unproductive real estate to achieve its highest and best community use, fostering new residential and commercial development.
Bill guides advancement of The Port's successful Rehab Across Cincinnati and Hamilton County (REACH) program currently under way in Price Hill, Avondale, Walnut Hills and Evanston. He also works to strengthen community engagement and housing affordability strategies, and broaden partnerships that will serve the needs of neighborhoods undergoing change.
Bill has held community development leadership roles with the University of Cincinnati and City of Cincinnati Department of Economic Development where he honed his real estate and financial incentive negotiation, grassroots organizing and urban planning skills.
A frequent lecturer for the University of Cincinnati master's programs in planning and urban politics, Bill has also spoken about brownfields and the role they play in community revitalization. He was a long-term board member of the United Way of Greater Cincinnati's "Place Matters" Advisory Board.
Bill is a certified economic development finance professional (EDFP) by the National Development Corporation and active member of the International Economic Development Council, Ohio Economic Development Association and Urban Land Institute (ULI). He earned a master of public administration from Northern Kentucky University and a Bachelor of Science in biological sciences at the University of Cincinnati.
---