Robert Sanders
Director of Commercial Development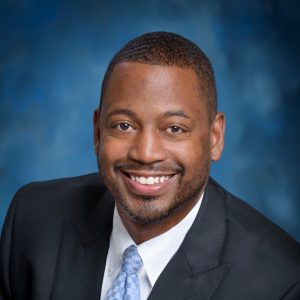 With a varied career anchored in financing commercial real estate and business expansion, Robert Sanders is The Port's Director of Commercial Development. At The Port, Robert manages commercial development projects from inception to completion, including project budgets and pro formas, design, zoning, marketing and leasing efforts. He assists in all aspects of the pursuit of land acquisition and repurposing in alignment with The Port's Neighborhood Revitalization initiative.
Previously, Robert was SBA Development Officer at U.S. Bank in Cincinnati, where he specialized in providing financing for owner occupied commercial real estate, business acquisitions, equipment working capital, and refinancing of existing debt through the SBA program. His experience includes business lending, financial analysis and commercial real estate development. Robert earned Credit Risk Certification through Risk Management Association. He is a member of UC Real Estate Roundtable; a board member of Home Ownership Center of Greater Cincinnati; and treasurer of The Ohio State University's Young Scholars Program Alumni Society.
Robert was appointed to the Cincinnati Development Fund (CDF) Board of Directors in a unanimous vote by the Board on November 8, 2018. His term began with the CDF Board meeting on December 13, 2018.
He earned a bachelor of science degree from Ohio State's Fisher College of Business, Business Administration/Real Estate & Urban Analysis.
---