Michael Golden, Jr.
Real Estate Development Associate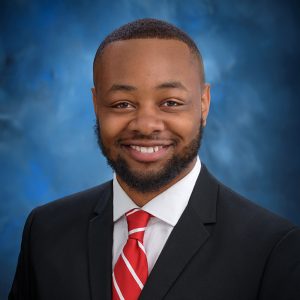 Michael Golden supports the work of the Homesteading and Urban Redevelopment Corporation (HURC), a 501(c)(3) Ohio nonprofit corporation established by the City of Cincinnati under the HUD Urban Homesteading Program, and its Director Deborah Robb. HURC acquires, stabilizes, rehabilitates and resells properties to first time, low and moderate income home buyers. Michael provides pre-acquisition analysis, including feasibility studies, zoning analysis and market research. In addition, due diligence, developing project budgets and drafting RFQs and RFPs for a compliant bidding process are among Michael's responsibilities.
Most recently, Michael completed an internship at the Hamilton County Planning & Development Department. He conducted research and co-authored the Hamilton County Planning & Development Customer Assistance Program Recommendations Report. He was recognized by the American Planning Association – Kentucky Chapter with the Outstanding Student Project Award. The School of Planning at the University of Cincinnati recognized Michael with a 2018 Outstanding Student Service Award for his work as a community engagement site coordinator at Hughes STEM High School.
While pursing his master's degree, Michael served as the Program Officer of the Sigma Beta Club for the Phi Beta Sigma Fraternity, Inc., Delta Theta Sigma chapter of Cincinnati. Michael led the Sigma Beta Club's activities focused on four major principles, culture, athletics, social and educational needs, for the youth auxiliary group. In 2016, Michael was an Albert C. Yates Fellowship recipient at the University of Cincinnati.
Michael earned a master of community planning at the University of Cincinnati and a Bachelor of Arts in Public Management, Leadership, and Policy from The Ohio State University. He graduated from the Turner School of Construction Management in 2018.
Michael contributed to Chapter 6 on water in Managing the Urban Environment of Lima, Peru by Edelman, D. J. (2018). Advances in Applied Sociology, 8, 233-284.
---