Megan Meyer
Real Estate Counsel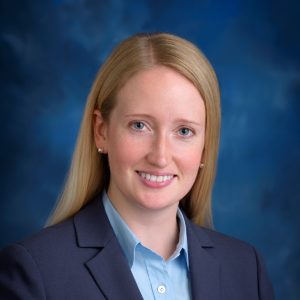 Megan Meyer joined The Port in 2015 as Real Estate Counsel. She is experienced in all aspects of real estate and business transaction law, with a special focus on property tax foreclosure policy.  At The Port, Megan's responsibilities include drafting contracts and agreements to support The Port's projects and advising on policies around land bank programming, acquisitions, property management, and dispositions.
Megan most recently served as associate at Stagnaro, Saba & Patterson Co., L.P.A. in Cincinnati. She was an active member of the firm's real estate group that represents owners, lenders, investors, developers, and entrepreneurs in all phases of ownership and development.
Megan earned her juris doctor from University of Notre Dame Law School.  She graduated with honors from University of North Carolina at Chapel Hill with a bachelor's in Public Policy and Classics.  She volunteers with the Zoning and Complete Streets committee of the Brewery District Community Urban Redevelopment Corporation, which works to preserve and revitalize Cincinnati's brewing heritage in Over-the-Rhine; and serves on a local Foreclosure Policy Group. She is a member of C-Change, Class 12. C-Change is a HYPE (Harnessing Young Professional Energy) leadership development program for YPs in Cincinnati. It is a program of the Cincinnati USA Regional Chamber.
---