Matthew Johnson
Sr. Real Estate Development Associate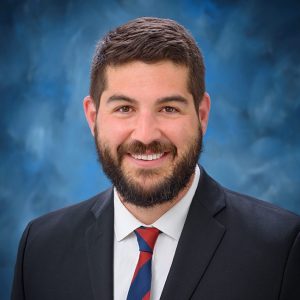 Matthew Johnson supports the Rehab Across Cincinnati & Hamilton County (REACH) program and Director of Residential Development Elizabeth Eddy. Through REACH, The Port has brought single-family residential rehabilitation and new construction homes to the neighborhoods of Evanston and Walnut Hills. Matthew's responsibilities include pre-acquisition analysis, such as feasibility studies, zoning analysis, environmental considerations and required infrastructure. He works with government agencies and municipalities on projects to ensure approval of permits and other compliance requirements. Matthew supports The Port's work to stabilize properties throughout Hamilton County and the City of Cincinnati.
During an internship at the Cincinnati Development Fund, Matthew established a research protocol for identifying and recording community eligibility statistics, such as census data, and future needs. He has also worked in the office of economic development at the City of Newport, Kentucky where he inventoried development opportunities in the western section of the city. He was recognized by the American Planning Association – Kentucky Chapter with the Outstanding Student Project Award. The School of Planning at the University of Cincinnati recognized Matthew with the 2018 Outstanding Student Service Award for his work with Hughes STEM High School, where he was a site coordinator and led tutor recruitment and training for UC students.
Matthew earned a master of community planning at the University of Cincinnati and a master of theology at the Fuller Theological Seminary in Pasadena, California. He holds a Bachelor of Arts in humanities from the Columbia International University in Columbia, South Carolina. He graduated from the Turner School of Construction Management in 2018.
Matthew contributed to Chapter 7 on energy in Managing the Urban Environment of Lima, Peru by Edelman, D. J. (2018). Advances in Applied Sociology, 8, 233-284.
---