Javier Gresham
Administrative Assistant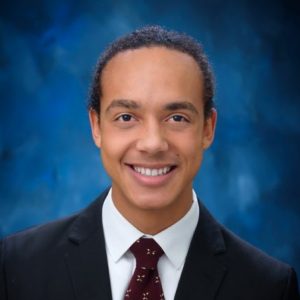 Javier Gresham provides administrative support to The Port's staff to ensure the organization runs smoothly and is successful. Javier is responsible for greeting guests at The Port and making sure that their needs are met. He also directs all incoming phone calls and manages the office's supplies. Javier brings great energy and enthusiasm into the office and is very passionate about the work we do here at The Port. "Seeing the transformation and positive change in the neighborhoods that I grew up in inspires me tremendously. It's a great honor to serve The Port," he shared.
Born and raised in Cincinnati, Javier attended the School for Creative and Performing Arts. He then went on to earn Bachelor's Degrees in Entrepreneurship and International Business from the Lindner College of Business at the University of Cincinnati, receiving Dean's List Awards every year of his college career. Throughout his time at UC, Javier was offered the opportunity to attend business school in Hong Kong and Paris for a semester each, giving him an exceptionally well-rounded educational experience.
Now, Javier is excited to embark on his professional journey with the team at The Port. He hopes that, by engaging with his ambitious coworkers and the organization's driven leadership, he will learn as much as he can about the nonprofit development industry and will be equipped with the tools he needs to achieve his dreams. His goals are to positively impact and improve the communities of the Greater Cincinnati and Northern Kentucky region, one step at a time.
---