Arundhati Ghugre
Landbank Associate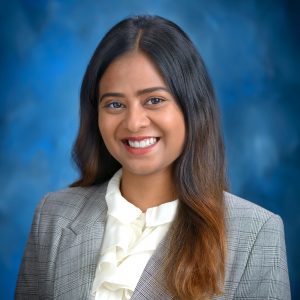 Arundhati joins The Port team as Landbank Associate, responsible for engagement with community partners and managing Holding Agreements, review and management of Landbank applications, tracking property tax foreclosures, monitoring sheriff sales, researching tax-delinquent properties, extending post-closing compliance, and assistance with stabilization of key Landbank structures.
Prior to joining The Port, Arundhati worked as a Planning Analyst at Avondale Development Corporation (ADC), a community development corporation in Cincinnati. Over her two years at ADC, she led the organization's housing improvement programs, assisted in the framing and creation of the Avondale Housing Strategic plan, and assisted with pre-development for real estate projects.
Arundhati also worked as an intern at LISC Cincinnati (Local Initiatives Support Corporation) where she had the opportunity to work on the inventory phase of LISC's 100% Housing Initiative project to address housing affordability in Cincinnati.
As an Architect, she worked on urban intervention projects that predominantly emphasized urban social spaces and redevelopment projects which were under the Urban Redevelopment Scheme for Maharashtra Housing and Area Development Authority.
Arundhati graduated from the University of Cincinnati College of Design, Architecture, Art and Planning (DAAP) with a Master's degree in Community Planning in May 2019. She also has a Bachelor's degree in Architecture from India.
---