Aharon Brown
Real Estate Development Associate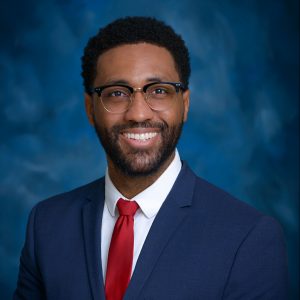 As Real Estate Development Associate, Aharon Brown brings experience in the public, private, and non-profit sectors. In this role, Aharon supports the important work of HURC (Homesteading & Urban Redevelopment Corporation), a managed entity of The Port, and is responsible for the acquisition, development, and disposition of residential properties in the Village of Lincoln Heights, and the neighborhoods of Mt. Auburn, Roselawn, Bond Hill, Evanston, and Westwood.
Aharon graduated from Miami University with a Bachelor of Arts degree in Political Science/Criminal Justice and an Associate of Arts degree in Social Science. He holds a master's degree in Community Planning from the University of Cincinnati specializing in Community and Economic Development with a focus on housing affordability.
Aharon recently graduated from the Real Estate Accelerator Lab (REAL) 2.0 and serves as the youngest member of City Council for Forest Park, Ohio, the third-largest city in Hamilton County. Aharon is a lover of the arts and enjoys reading and drawing in his spare time.
---