Roselawn site prepared for LEED senior housing
UPDATE: March 2018
March 28, 2018, a groundbreaking was held for Roselawn Senior Apartments – a 50-unit community incorporating community space on the ground level.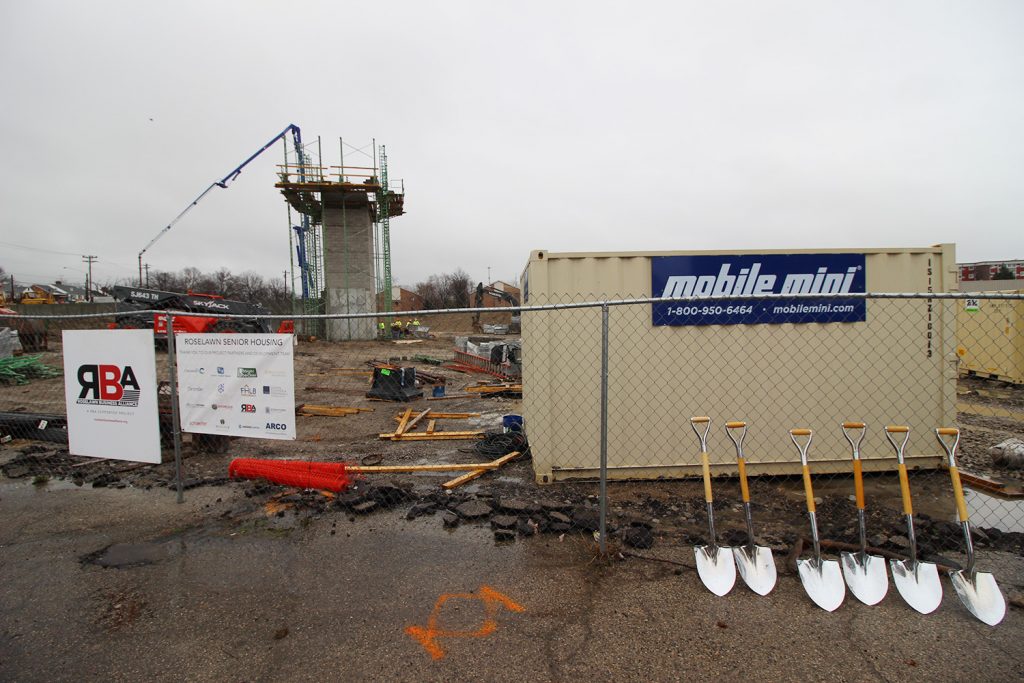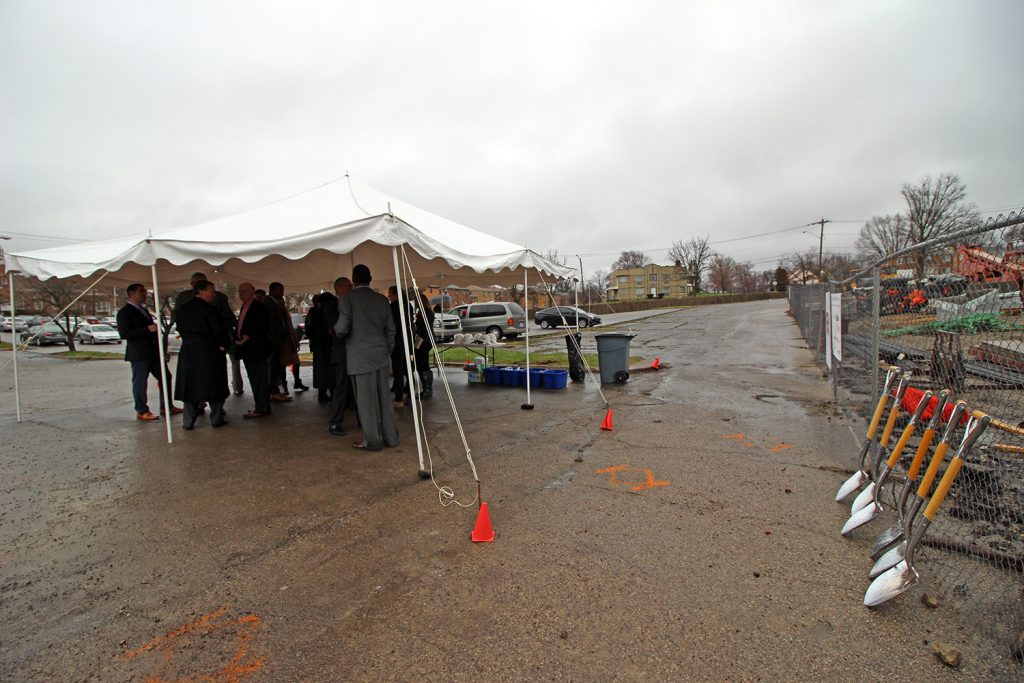 ---
ORIGINAL POST: MAY 31, 2017
The Redevelopment Authority, in May 2017, successfully completed the sale of 3.1 acres in Roselawn to the developer that will build Roselawn Senior Apartments, an independent senior housing project with first-floor community space. The Redevelopment Authority had acquired the property in 2014 through donation, taking it to eliminate the vacant, blighted commercial structure that previously existed and had prevented the revitalization of the high-visibility site located at 1811 Losantiville Ave. within Hillcrest Square.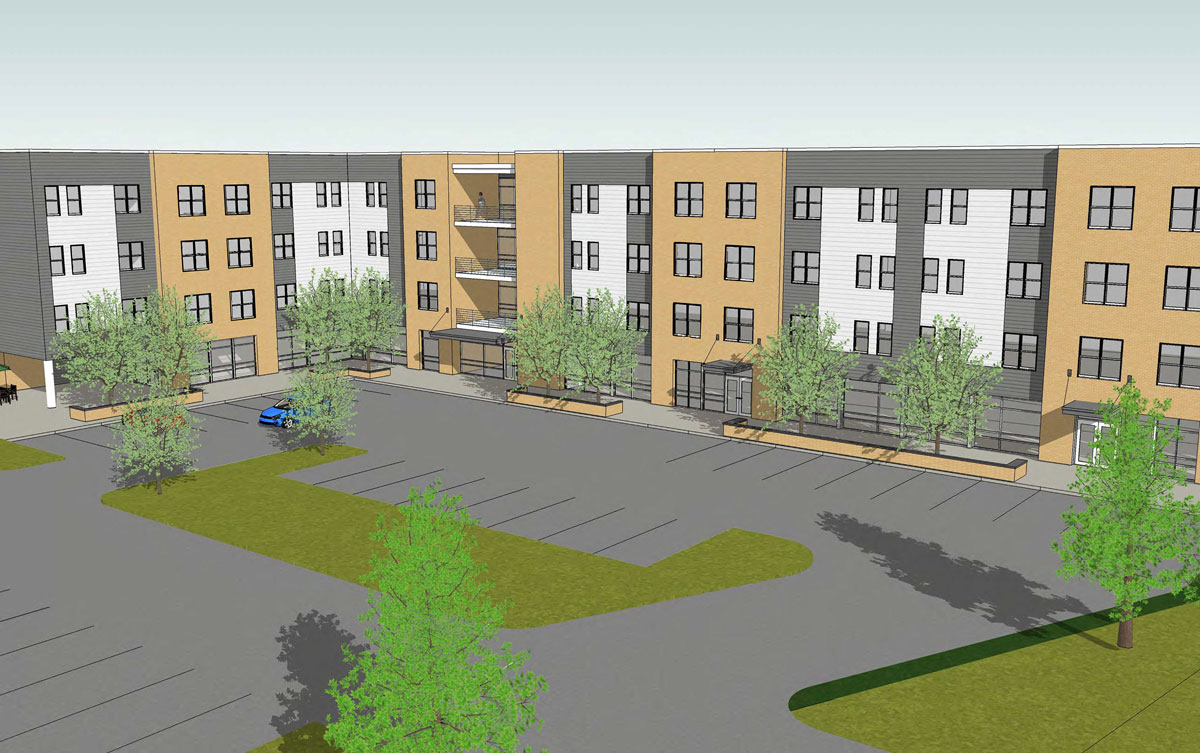 Joel Oliver says Roselawn Senior Apartments project is on track to close this summer and construction on the estimated $11 million project will begin soon after. Oliver is a senior development manager with Gardner Capital, the project developer. Roselawn Senior Apartments is Gardner's first project in Ohio.  The four-story community will include 50 energy-efficient one and two-bedroom apartments for seniors age 55 and older. Oliver credits the Bond Hill and Roselawn communities as key to providing input that has helped the project throughout the planning process. "The community has provided great input," Oliver said. "We are excited to be doing this project in Roselawn." Gardner Capital is a 25-year-old development company active in 18 states. Arco Construction is the general contractor. Gardner maintains a current project website that includes building renderings and floorplans: http://bondhillroselawnseniors.com.