Problem Property in your Neighborhood?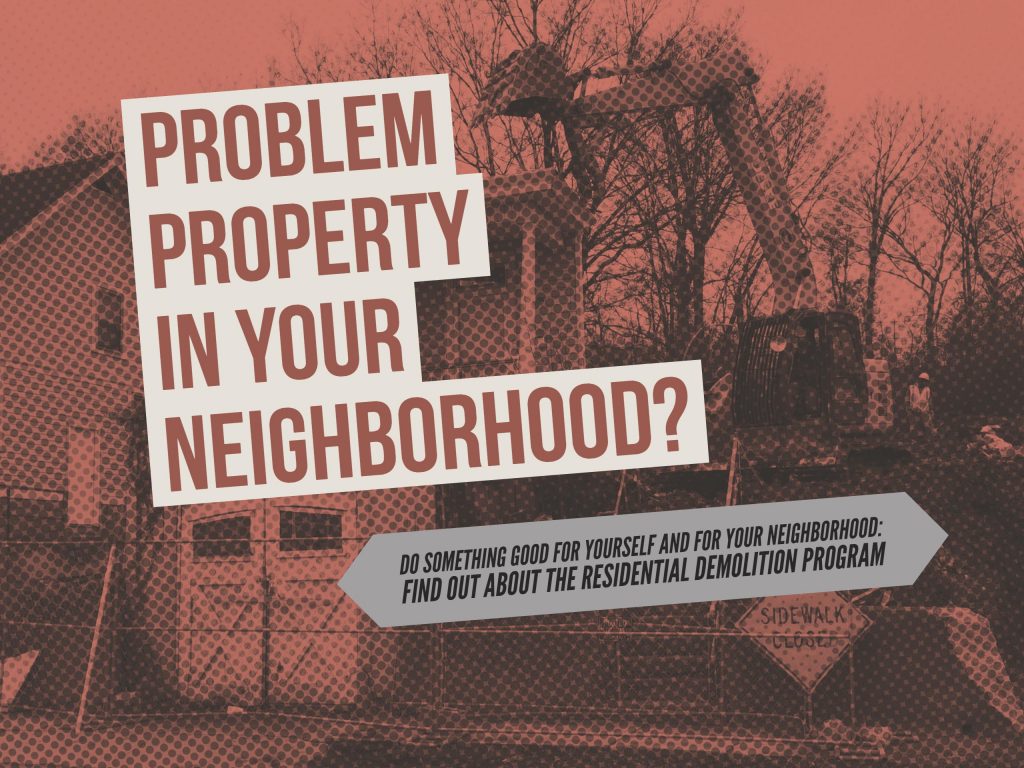 The Hamilton County Landbank manages the Neighborhood Initiative Program (NIP) — designed to help prevent foreclosures and stabilize local property values through the demolition and greening of vacant and blighted homes across the state.  Under NIP funding, the Landbank has acquired and demolished hundreds of dangerous properties.
NIP funding is a powerful tool to accelerate neighborhood revitalization. The Landbank encourages residents and community leaders to help us identify properties that are good candidates for this demolition program, especially single-family and four-family residential properties that are vacant and blighted.
---
Send your ideas here:
---
Learn More: