Landbanking
Giving places new purpose to strengthen Hamilton County communities

The Hamilton County Land Reutilization Corporation was established in 2011, and placed under The Port's operational management. This relationship has proved to be a smart, efficient shared services model – strengthening regional revitalization through removing blight and preparing sites for redevelopment.
What sets the Landbank apart from other land and property holding companies is its mission-based approach to revitalizing vacant properties. As a public agency, the Landbank focuses on finding not just purchasers for its property, but end users with a plan for the property that will benefit the larger community. The Landbank works with residents, rehabbers, developers, governmental entities, and community partners across Hamilton County.
The Landbank's Impact
2012-2018
450+properties disposed to new, responsible end-users
$31.3 millionin surrounding property values preserved through demolition
22Historic Structures Stabilized
Passion for Neighborhood Leads to Rehab of Multiple Homes in Cumminsville
Milton Davis is a lifelong resident of Cass Avenue. He's watched many homes on the street deteriorate and get torn down after the Great Recession and foreclosure crisis. In 2016, he decided he wanted to do something about it.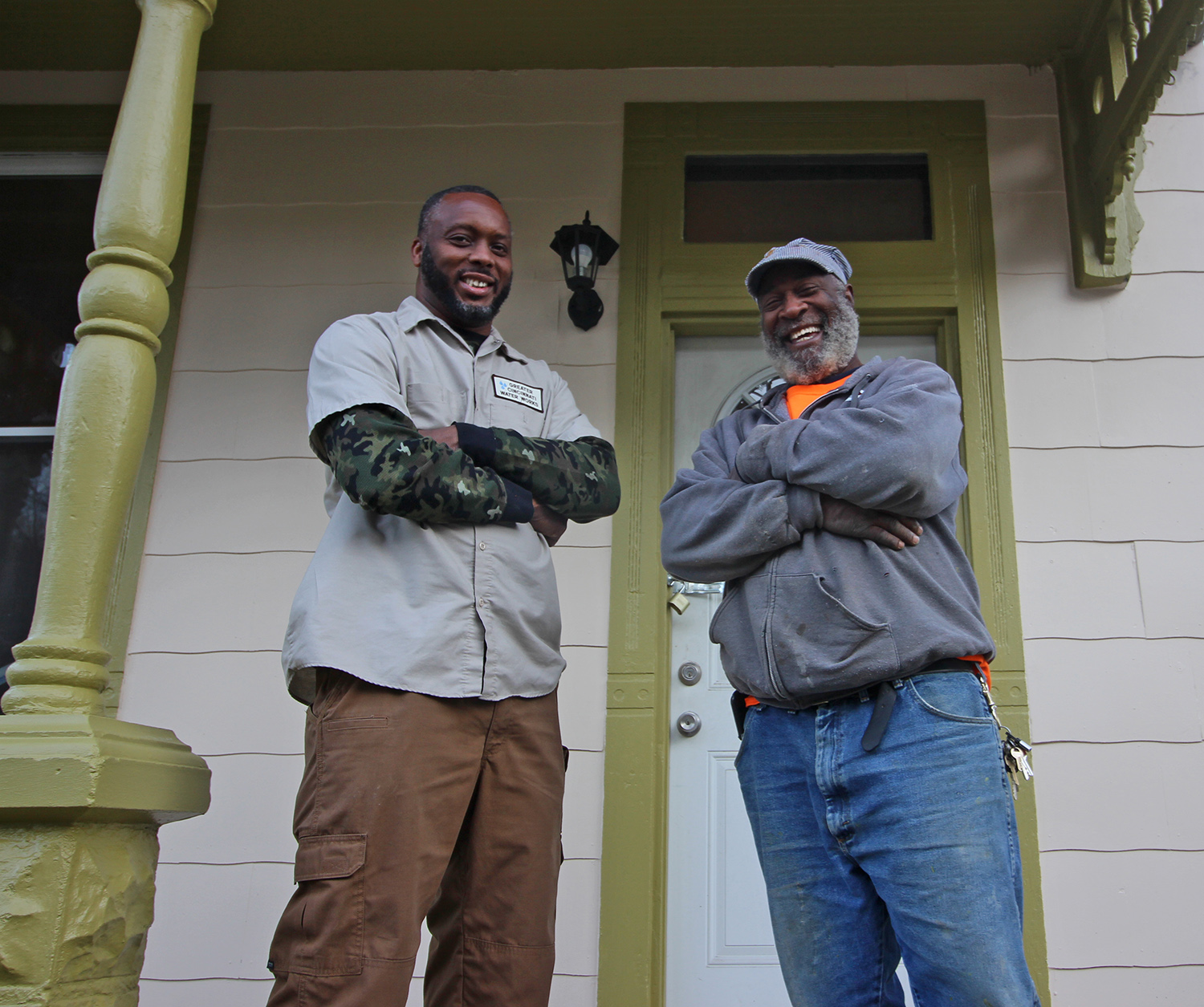 Landbank Programs and Resources
Disposition Programs
We dispose of properties to organizations, municipalities, and individuals with a vision to put properties back to productive use.
Single-Family Home Rehab and New Build
We rehab or construct new-build infill housing in focused community geographies through REACH to kick-start the housing market, establish comps, and increase homeownership.
Historic Structure Stabilization
We preserve landmark structures throughout our community for future reuse and redevelopment.
Hamilton County Landbank financially supports local community leadership development efforts in four neighborhoods that are ripe for revitalization and have an emerging civic leadership that is eager to guide decisions around revitalization and redevelopment - Greater Ohio Policy Center
High School Students Gain Real World Experience Building Homes
Woodward Career Technical High School students will get out of the classroom and gain real world construction experience building two single-family homes in Bond Hill when the 2018-2019 school year starts.