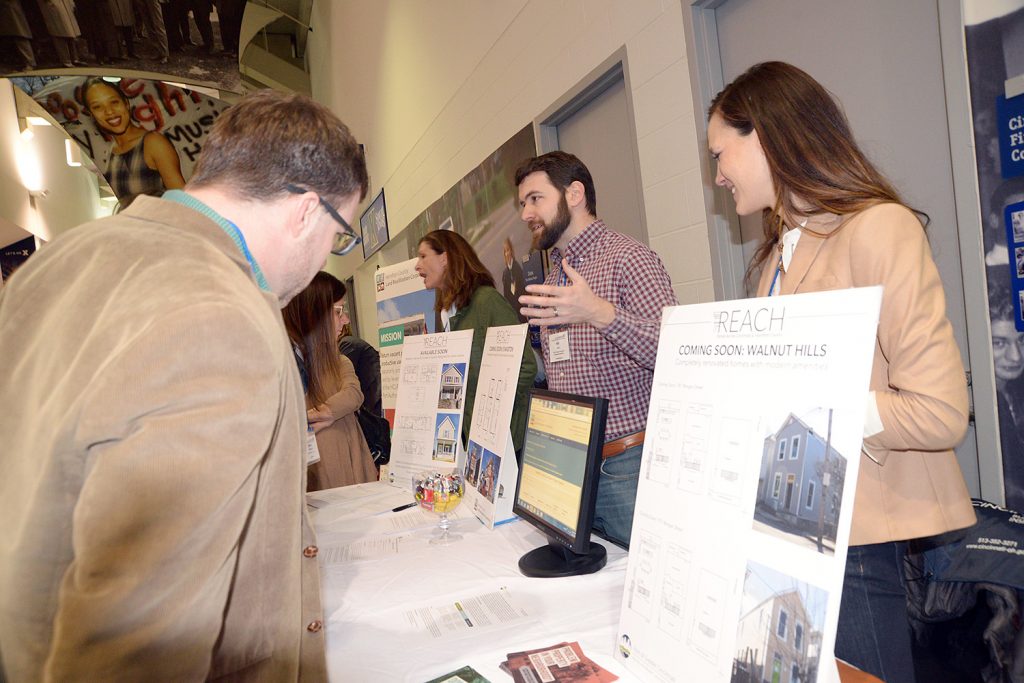 On March 11, 2017, the Port of Greater Cincinnati Development Authority spent the day at Xavier University's Cintas Center for the annual Cincinnati Neighborhood Summit. This year's theme was "Building Equitable Futures," with panels, workshops, and presentations focused on how individuals and organizations throughout the 52 neighborhoods of Cincinnati can ensure equitable opportunities for all residents. In addition, engage Cincy grants were awarded to five area projects working to improve neighborhoods across the City. For more information on the recipients and a recap of the Summit, Soapbox Cincinnati published a great overview earlier this week.
The Port's Deborah Robb and Freddie Stevens III participated in a panel discussion with Ed Cunningham, Division Manager – Property Maintenance Code Enforcement for the City of Cincinnati, focused on the topic of "Neighborhood Stabilization: Stopping the Freefall and Turning the Corner."
If you couldn't make it to the Neighborhood Summit this year, a video will be posted soon on CitiCable.
Additionally, a number of Port employees were on hand to discuss ways residents, entrepreneurs, rehabbers, homebuyers, and developers can work with the Port, Landbank, and HURC (Homesteading and Urban Redevelopment Corporation). We'll be posting more information in the coming weeks recapping ways to do something good for yourself and for your neighborhood and get involved, as well as success stories of individuals and organizations that we've partnered with to do good for our neighborhoods.
---